Top Trends in Personalized Groom's Cakes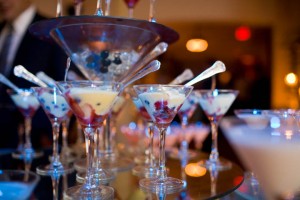 In addition to designing your beautiful, custom wedding cake, you may also choose to design a second, special cake. The groom's cake tradition has been around for years, and today's wedding couples have kept it as a top wedding idea, since it is a fun and delicious way to further personalize their wedding day.

The groom's cake is designed to show an interest of the groom's, and in addition to the creative design, having a groom's cake allows you to offer a cake flavor completely different from the cake, filling, and frosting flavors of the wedding cake. So, if you couldn't decide between classic white cake with buttercream and strawberry filling and red velvet cake with buttercream filling, you can have both! One choice would be your wedding cake, and the other would be the choice for your groom's cake. Both of you get the flavors you want for your wedding cake that is a stunning focal point in your wedding ballroom and that perfects the end of your reception with a scrumptious cake that all guests look forward to.
Here are some of the top trends in cake flavors chosen for the groom's cake:
Chocolate cake with a rich chocolate filling
Red velvet cake with buttercream filling
Cannoli filling (especially popular with our NJ wedding couples)
Rum cake
Carrot cake with cream cheese filling
And here are some of the top trends in groom's cake designs:
Sports teams, the logo or jersey of a favorite pro or college team or player that the groom is known to revere. Right now, many NJ wedding couples are honoring Derek Jeter with a #2 Yankees pinstripe design, and many couples are also showing off their Rutgers-themed cakes as two top inspirations this year.
Superhero and comic book themed cakes. Inspired by ComicCon and a love of Marvel's Avengers, or any comic books, groom's cakes may feature sculptures or icing designs made to look like Iron Man, Spiderman, or other beloved characters. The top NJ cake bakers can often design fun comic book scenes, such as sugar paste 'characters' of the bride and groom in a superhero scene on the side of a tiered cake.
Golf and other interests. The original incarnations of groom's cakes reflected the groom's hobbies and interests, like golf or fishing, and they also may have reflected his occupation, like a medical bag or a stack of law books. Some of today's grooms stick with these classic choices, and they may get creative with other interests like scuba diving or surfing.
Cars. If he loves exotic cars, and perhaps you've even rented one as your wedding transportation for your big day, the groom's cake may be designed to look like a luxury car, a convertible, or other vehicle like a motorcycle.
As an alternative to a groom's cake, the groom may decide to create a groom's dessert bar offering a dessert choice of his selection. Since a top wedding dessert trend is pies, he may arrange for a pie bar accented with a sign saying this is his dessert bar, while the bride's dessert bar may have other dessert options of her choice, like delicate macarons.
Another top wedding trend is a cupcake bar, offering  'cocktail cupcakes' with liquor infusions in them.
Also popular for groom dessert bars:
Cannolis
Zeppole
S'Mores
Tartufo
Donuts (especially popular at weddings, and often paired with a milk or milkshake shooter, or a coffee shooter.)
The trend of His and Hers desserts pairs nicely with the trend of wedding signature drinks, and in this case, you might offer signature dessert drinks like a Mounds martini, a Kahlua drink, hot spiced apple cider to pair with the donuts, or other drink choices for a second 'shot' of personalizing your wedding menu choices.