Top Wedding Colors for 2022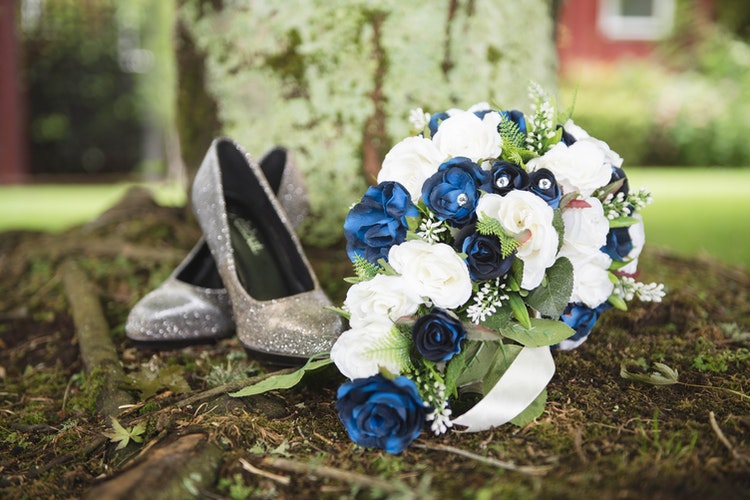 A color palette pulls together all elements of your wedding and sets the tone for your theme, ambiance, and venue. From the dresses to the decor and flowers, every decision depends on the wedding color palette you choose. Most brides already have favorite colors but may struggle to fit them into a color palette. If you need some color palette inspiration, Knowles Hospitality rounded some emerging wedding color trends we've seen appear in many weddings.
Embrace Contemporary Monochromatic Colors
For an elegant and contemporary vibe, monochrome may be the right choice for your wedding. A monochromatic color palette contains only one color or slight shade variations of the same color. If you keep scratching your head trying to figure out why these colors are so popular, let us break it down for you. The simple color palette finally emerged into pop culture with celebrities, politicians, and fashion icons sporting monochrome outfits. It has long been an interior design trend and now makes an undeniably popular wedding theme.
Bold & Natural Green Tones
Sage and emerald tones offer a lively and calming feel to your wedding theme. While traditionally limited to floral arrangements and bouquets, green tones will appear in many weddings this year. Couples love the outdoor wedding trend, and greens blend well with the natural colors of the environment. From gardens to forests, couples can utilize natural green tones to accentuate beautiful florals and minimalist outdoor settings. Additionally, implementing greenery instead of flowers is extremely budget-friendly.
Warm Rustic Colors
Last wedding season saw beautiful orange-toned terracotta colors. Due to its popularity, we expect this trend to continue in 2022 (and possibly beyond). Warm hues of burgundy, terracotta, burnt sienna, muted oranges offer a country-chic appearance and are great for outdoor weddings. Boasting a pleasant contrast with the outdoor greenery, these warm hues will look flawless in fall or summer weddings.
A Return to Classic Neutrals
Ivory and champagne hues are classic staples in any wedding! These neutrals pair well with other elegant pops of color such as misty mauve, emerald green, blush, or deep navy. Whether you plan on hosting an indoor or outdoor wedding, there are plenty of ways to arrange classic neutral hues to create a timeless and elegant theme.
Set the Scene with Soft Sea Greens and Blues
Sage, sea glass, aqua, turquoise, and soft greys are all colors that give a refreshing and calming sense to a venue. Bring a natural seascape palette to boost the breezy, airy, and beautiful atmosphere. Bridesmaids and groomsmen look stunning in cooler tones, which helps make the bride and groom look even better as they exchange vows.
Consult a Professional to Nail Down Your Wedding Color Scheme
While it may seem simple, choosing a wedding color palette requires ample consideration. Your wedding color palette must look appealing and fit into your wedding's theme. If you need help finding a color scheme, Knowles Hospitality has extensive experience helping couples achieve their dream weddings.
Dial (973) 731-2360 to find answers to all of your wedding questions! Our dedicated team of wedding planners will bring your fairytale wedding scene to life. Find more expert wedding advice and trends by subscribing to our blog!