Wedding Budget Tips: Wedding Photography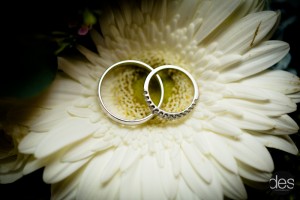 Wedding photography is one of the most important aspects of your wedding plans, since you'll want top-notch photos from your wedding day. This is not an area to skimp on, so hiring the cheapest wedding photographer in NJ is not in your best interest. Yes, quality wedding photography is expensive, but it's well worth the investment to have a skilled and experienced wedding photographer capturing those golden moments of your big day in perfect lighting, and delivering expertly-edited wedding photos to you in a timely manner.watch movie T2 Trainspotting now
That said, there are ways to get wedding discounts on your photography, even from those top-tier wedding photographers in New Jersey:
Ask about price breaks in off-peak wedding season. Like other NJ wedding vendors, photographers will often lower their prices, and offer special discounts on wedding photography, during October through March, considered off-peak wedding months. You may also find discounts on wedding photography if your wedding takes place on a Saturday afternoon or Sunday, even on a Thursday, a wedding budget tip that can save you 10 to 20 percent off your wedding photography costs.
Hire local wedding photographers. Many photography pros base part of their fees on travel time to and from your wedding, and in between your ceremony and reception venues. While some of our wedding couples do select NYC wedding photographers whose work they love, a NJ wedding photographer's cost may be budget-friendly. Of course, you can always ask your photographer for a discount on travel fees if you'll have your ceremony and reception in the same location.
Ask about discounts based on referrals. If a friend books a wedding photographer for her NJ wedding, based on your referral
to her, you may be able to get a portion of your wedding photography package discounted. Some wedding photographers will also grant you a discount if you mention that you saw them in a bridal magazine, on a top wedding blog, or on a top wedding site.
Choose the package that best fits your needs. Wedding photographers will often create their basic, gold and platinum packages based on the number of hours they'll be on-site shooting your wedding. So if you figure that you can get all of your photos taken without rushing in six hours, you can save a bundle over the cost of the eight-hour package. (And keep in mind that a three-hour package might only be enough to capture your pre-wedding and ceremony, so don't cut too low on this estimate!) Talk with your wedding photographer about the timing of your day and your planned shot list to determine how many hours are most realistic.
Choose a wedding photography package that offers fewer proofs. It's far easier to select from 300 or 400 photos than it is to choose from 1,500 photos, so the lower number of print proofs or online gallery proofs can save you money and eliminate wedding stress.
Skip the print proofs and view all images online. Not having to print out photos means the photographer doesn't incur those expenses, which falls to you as a discount.
Consider hiring your photographer and videographer from one company. Wedding companies offering highly-skilled professionals in both categories may offer a discount for booking through them, and some throw in extras like a photo booth for free.
Ask for low-resolution images on disk. Professional photographers often mark up the price of high-resolution images, so these 'low-res' images that work just fine for your social media posts will cost less, often 15 to 20 percent less.
Choose a magazine-style layout for your album. Multiple images printed on each page will cost far less than one big images mounted on each page, and will look far more modern as well.
Get just one album. Parents' wedding photo albums are now not as much in demand as they were in past years, with parents happy to get one or a few framed photos as a gift. For your own album, choose a less expensive material like pretty canvas instead of a pricier leather album.
Ask for a free 'brag book.' Many wedding photographers will make a free, small photo album containing a dozen photos. This too could be your parents' photo album.
Choose only free wedding photo special effects. Most wedding photographers won't charge for black-and-white and sepia-toned prints, but will charge for more complex special effects you don't really need.
Be patient. It can take months for wedding photos to be developed and delivered, and if you put your order on rush, it will cost a lot more.