Wedding Checklist: Ultimate Guide To Honeymoons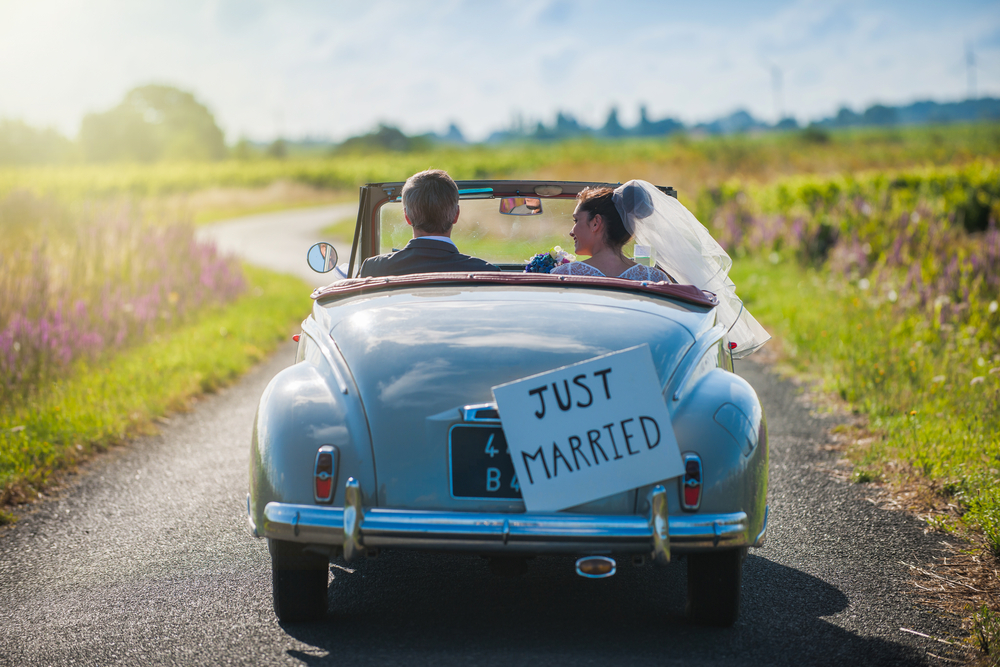 Dreaming of soaking up some sun in Bora Bora? Or perhaps exploring the African wilderness on a safari adventure? When it comes to choosing a honeymoon location, newlyweds have an infinite amount of vacation options. More meaningful than a typical vacation, your honeymoon will be one of the most cherished vacations to look forward to in your lifetime of happiness together.
Each year, new trends emerge for the top honeymoon destinations. With so many options and the world as their oyster, newlyweds may become overwhelmed when selecting a perfect destination spot. Luckily, the wedding planners at The Manor have you covered. Pack your bags, sit back, and relax with the Ultimate Guide to planning your honeymoon.

Consider A Pre-Honeymoon Trip
Before you get hitched, why not find some time to escape the stresses of wedding planning by going on a romantic pre-honeymoon? A pre-honeymoon doesn't require a passport! No, a pre-honeymoon is a short weekend trip or an overnight stay to rest a recharge. Couples often plan this quick excursion during the final hectic weeks before the wedding for some much-needed relaxation without spending a fortune.
There very well may be an abundance of exciting and indulgent vacation spots just outside your neighborhood. For example, you can check into an upscale casino hotel that offers spa treatments, first-class service, the thrill of gambling, or even a concert or comedy show. Alternatively, couples could find charming Bread & Breakfast, nestled in a quaint beach town filled to the brim with exquisite restaurants overlooking the ocean at sunset. If you're looking to hide away from wedding planning, you could enjoy the warmth of a cabin at a ski resort, allowing you to enjoy fine dining while shredding some snow as you ski down the mountain.
Finally, a quick ride into a nearby city delivers you to a cultural Mecca, giving you the chance to surprise your partner with tickets to a show or a limousine ride to a romantic hotspot. Afterwards, you can check yourselves into a fine hotel and go celebrity spotting at the city's best-known star hangouts, or walk hand-in-hand through the hustle and bustle during the afternoon.
How To Choose A Honeymoon Destination
As you brainstorm your dream honeymoon location, couples can become overwhelmed researching all the beautiful destinations scattered throughout the world. With so many choices, it's best to begin your honeymoon discussion by assessing the type of experience you wish to have. Do you want to relax somewhere tropical? Or maybe you want to traverse through Europe? Here are some honeymoon destination considerations:
A Tropical Paradise: Enjoy a 5-star tropical resort as you sip on Piña Coladas at the beachfront, swim with dolphins and sea turtles, and listen to steel drum music.
Oversea Cities: A growing number couples are heading to Italy to tour historic cities and landmarks, enjoying Italian cuisine and upscale shopping. A flight overseas may take you to a dream destination on any continent, or even to visit with family and friends overseas.
The Big City: Lovebirds don't have to travel overseas to vacation in exciting cities! Instead, they can opt to stay within the United States and plan their honeymoon in big cities such as New York City. Many couples choose to treat themselves within the big apple enjoying fine dining, theater, shopping, and sightseeing. Other big-city destinations for our local wedding couples include Los Angeles, Chicago, Miami, and New Orleans.
Grand Casinos: This destination combines nightclubs, fine dining, rolling dice, designer shopping and breathtaking concerts and shows into one experience. A honeymoon at an upscale casino can be a short car ride away, thereby allowing newlyweds to hit the road while eliminating the need for airline tickets.
An Adventure Getaway: For adrenaline-seeking couples, book an adventure weekend filled with zip lining, mountain biking, whitewater rafting, scuba diving or any other activity you wish to include into your dream honeymoon.
A Cultural Pilgrimage: What better time to explore the homeland of your ancestors than to share the illuminating trip with your new spouse? You might wish to visit your heritage hotspots during a several-stop trek or on a cruise to your homeland.
Today, couples can choose from a combination of honeymoon destinations. Choosing two locations would be ideal for couples with different interests. Consider visiting a big city for a few days, then trekking to an oceanfront resort for a beach-style weekend.
Create A Wedding Registry For Your Honeymoon
For brides and grooms who own all the basic furnishings for their home, a new gift trend is to include a category for your honeymoon wish list. While honeymoon registries already exist, offering guests the chance to give the wedding couple a gift to enjoy on their honeymoon is always a great idea. Some of the most popular honeymoon registry items include:
Go-Pro or Camera- to record all exciting adventures.
Luggage sets- upgrade the couple's existing luggage sets with new ones, or add to their collection.
Spa treatment- massages, mud masks, and facials.
Gift cards to the couple's favorite clothing stores or boutiques so they can enjoy their honeymoon in style.
Travel pillows, electronic devices or reading materials to make the long flight or drive more bearable.
Time For Your Honeymoon
Whether you choose to soak up the sun in a tropical paradise or explore a culturally rich city in Europe, your honeymoon will be an experience that you and your betrothed will cherish for a lifetime. Whether mapping out a pre-wedding retreat or planning a phenomenal worldly excursion, complete with a honeymoon registry, The Manor can help guide you in the right direction. Contact New Jersey's top wedding venue today to begin planning your perfect wedding and honeymoon.