Wedding Decoration Checklist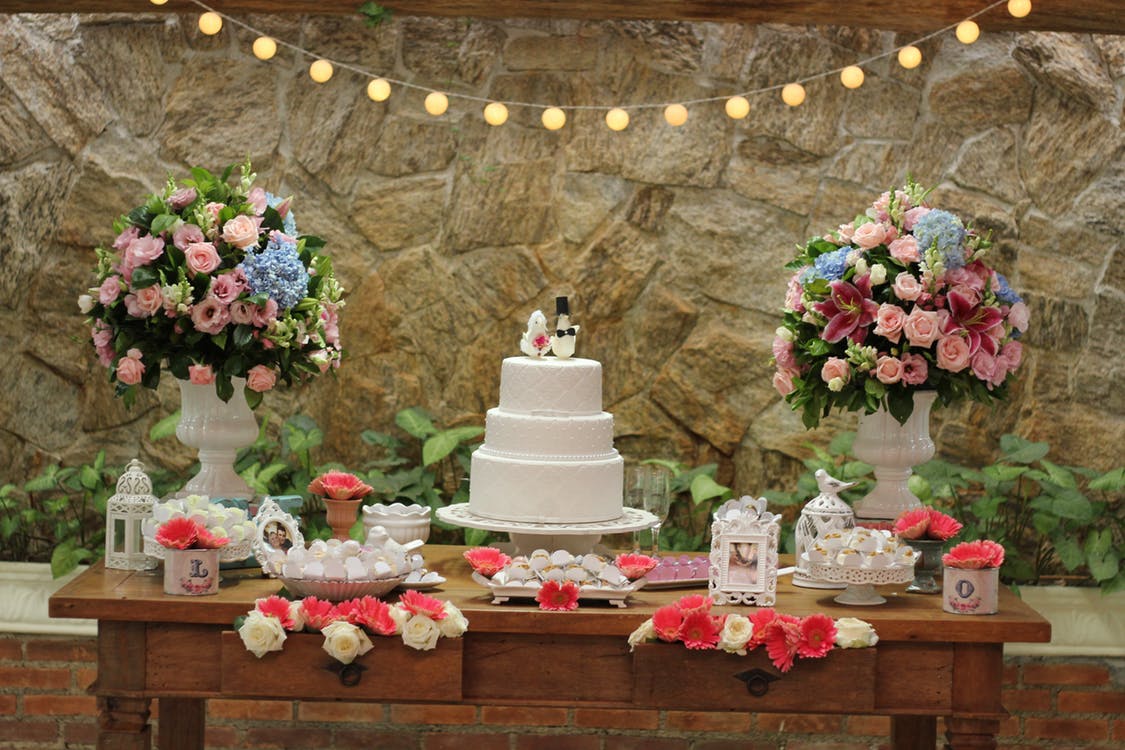 Your wedding is an exciting milestone and all the planning to pull off your big day can be just as memorable. But how can you be sure that you remember every last detail? The Manor's wedding planners can ease the overwhelming tasks every bride and groom faces, with this go-to checklist. As your wedding day approaches, use this helpful list to ensure you have everything you need at the ceremony, reception and every detail in between.

1. Decorating Your Wedding Ceremony
Welcome signs posted at the entryway of your ceremony should display the first names of the bride and groom as well as their wedding date. Couples can also enlarge their "save the date" card to create a welcome sign. You may also add the time to anticipate any deliveries to your location. Couples may choose to have a sign printed and displayed on an easel; but for a nicer touch, you can create your own using wood, chalkboards, mirrors or frames. Seating and Ceremony Instruction Signs will guide guests to their seat with heart-warming, rhyming phrases such as "Choose a seat, not a side, we're all family once the knot is tied." or "Pick either side, you are loved by both the groom and bride." It's become common practice for couples to solely rely on their photographer and videographers, thereby requesting all guests not use their cell phones. Sometimes you may see a sign that reads "Unplugged Ceremony."
Couples can choose to decorate the aisle with floral arrangements lining the aisle or displayed around the altar. Typically present in outdoor or garden weddings, you may choose to have a ceremonial arch placed behind the bride and groom. Consider decorating the arch with flowers, vines, or whatever may tie in best with the wedding theme.
2. Setting Reception Guest Tables
First and foremost, table numbers ensure that your guests sit at the right tables. These signs may contain the number within a small frame or on a decorative object. Also showcased on the table are centerpieces. Since centerpieces are the main focal point of dinner tables they should align with the theme of your wedding and coordinate with the table décor, mimicking the wedding style and coordinate well with table linens. Couples can choose from a plethora of options including colorful floral arrangements or a monotone arrangement, varying heights or elevated arrangements, glass vases or small wooden boxes.
Table linens and napkins should coordinate seamlessly with the theme of your wedding. Venues often provide limited colored linens' or for complete event planning freedom, discuss the best option with your wedding planner. Selecting your silverware, dishware and glassware do not have to match the table linens, but it still must be cohesive with your traditional, contemporary, rustic or elegant wedding theme. For example, silverware is the most common cutlery, followed by gold and rose gold.
Table setting accessories, such as plate chargers and napkin rings should also stay with the theme of the table as a whole. Candles can add a touch of romance and ambiance gleaming across tabletops and look especially nice once the lights dim. So as not to take away from the aromas of the cuisine, opt for non-scented candles.
When having your wedding catered, most venues provide menus; the same holds true for outside catering companies. Simply ask if they provide menus or you can copy, design, and print one for each place setting.
3. Decorating Your Reception Area
When setting up the reception area, the main focus should be a table for each of the following areas: guest book signing, gifts, desserts, and favors. At any point, you may use the same table throughout the reception for a different purpose. For example, the cake table can become the guest favor table later on.
Place a guest book table in the main foyer at your wedding reception to divert traffic. Keep in mind, however, that couples do not have to use a traditional guest book; instead, you can provide an object or wall art to sign, which couples can display in their home long after their wedding.
Your wedding reception should include respective tables to hold gifts. Actual gifts are usually reserved for the bridal shower; but at the reception, couples usually have some sort of envelope receiving box or stand.
Depending on the reception hall, there may be a catered dessert area. If you are having a wedding that is not at a typical wedding venue, it is important to provide a cake stand, topper, and necessary tables.
You may choose to show off wedding favors on tabletops as part of the place setting or have them easily accessible to your guests as they exit. There is no set etiquette dictating how couples may display their wedding favors. Sometimes there are no wedding favors at all and couples may choose to make a charitable donation instead of giving a gift to guests. This option is typically noted on a card at each place setting or announced during the reception.
Remembering Every Item For Your Wedding
Wedding decorations can beautifully bring your entire wedding theme together. The wedding planners at The Manor can help bring your dream wedding to life without worrying about every last detail. If you are planning an upcoming wedding this year, contact a top NJ wedding venue near you today.