Wedding Planning: Selecting Your Wedding Musical Entertainment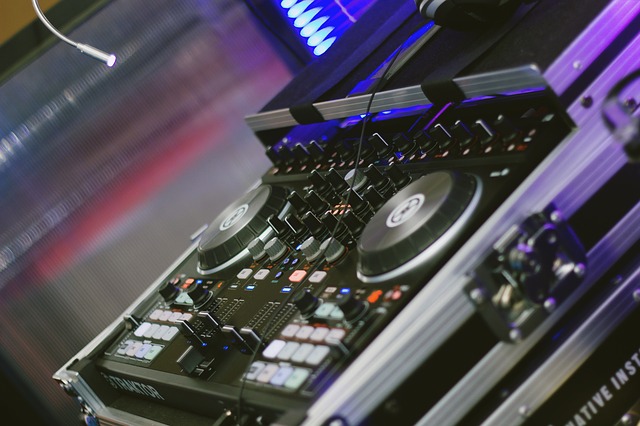 What's a wedding without music? The menu items, the bridal procession, and the dance floor would sure be awkward without it! The wedding experts at The Manor weigh the pros and cons of the age-old debate about a hiring a wedding band or a DJ, and the many factors that go into selecting the perfect wedding music. Use these guidelines to select wedding music that will strike the right chord on your big day.

Benefits of Choosing A Live Musician For Your Wedding
Live music from a soloist or orchestra can add an element of class to any ceremony or cocktail hour. Likewise, a live band can add a kick to your wedding reception by amping up the energy in the room. This atmosphere simply cannot come from recorded music. Likewise, having someone serenade you with love songs can be even more emotional to watch in person, rather than listening to recorded music. Bands tend to encourage people on the dance floor easier than DJs. In fact, some band musicians wander into the crown and even sit at tables to connect with the crowd. Rest assured, even guests who don't like to dance will still enjoy watching the show.
When it comes to finding the right live entertainment, couples can draw inspiration from popular solo artists, duos, and other musicians through professional wedding entertainment agencies or by referral. Talent agencies promote many performers and introduce couples to entertainment based on their tastes. Couples can also discover fabulous, multi-talented musical performers through nearby colleges that have music departments. It's as easy as calling the university and setting up auditions. Some couples are instantly hooked on performances they see at local jazz clubs. Popular musical instruments to book for your wedding include pianists, guitarists, harpists, cellists, flutists, and soloists.
Before deciding on live entertainment, there are a few things to consider. For instance, music bands are typically more expensive compared to recorded music. The price breakdown to book a Band is either charge a flat rate, or you can book it per musician per hour. Furthermore, it is highly recommended couples listen to the band or musician live before you book them for your wedding day because CDs or videos may not be an accurate representation.
The Benefits of Choosing A DJ For Your Wedding Music
Did you know that approximately 85% of wedding receptions feature DJs? While DJs tend to be a budget-friendly option, there are many other benefits to booking a DJ for your wedding day. For instance, it is impossible for a band to have the entire repertoire of a DJ or pre-recorded playlist. Songs sung by their original artists can be especially important to couples for their first dance.
DJs can accompany the widest variety of music genres and tastes, while bands may only cover one or two genres such as classical music, Jazz, or 80's hits. A DJ is ideal if you are planning a wedding with guests who encompass diverse guests ranging from teenagers to seniors. Couples can coordinate their playlist with DJs including songs that are must-haves and also a do not playlist. In addition, you can find a DJ who doubles as an MC, helping to announce the bridal party, and events throughout the evening such as the first dance, cutting the cake, and tossing the bouquet. Last but not least, be sure to meet the DJ, so you can see if it's a personality match and who matches your energy. For a more outgoing couple and guest list, you may want to select a DJ who is over-the-top, a ringleader, and the life of the party. On the contrary, if you are looking for an elegant evening, select a DJ who acts as a behind-the-scenes entity.
Music For All Wedding Events
Wedding entertainment isn't just a focus on your wedding day; music is important for setting the mood at events from your engagement party to your bridal shower and rehearsal dinner. An at-home event is typically an informal party surrounded by close family and friends. During these occasions, couples may arrange their own music using personal playlists. Many friends of newlyweds can also create a custom playlist for these events. Moreover, a pianist or guitarist might fit the casual mood of your party. For example, harpists are popular choices for bridal showers and rehearsal dinners.
Before You Book
As with all wedding decisions, it's important to consider budget, venue, and wedding theme to find the ideal music match for your wedding. Do your research and be sure to ask your venue about any music restrictions they may prohibit such as an eight-piece band. Finally, do not forget to ask the venue about electrical power supply limitations and noise ordinances, especially for outdoor weddings. These restrictions can severely affect the entertainment at your celebration.
The Sound of Wedding Bells
When selecting the music for your wedding, be sure to consider the musical genres that best reflect the personalities of the bride and groom. As with all wedding day elements, remember to choose songs that hold sentimental value. Contact New Jersey's top wedding venue for your upcoming wedding. The expert wedding planners at The Manor are here to help couples make the best decision for their wedding day starting today!