What To Wear To A Persian Wedding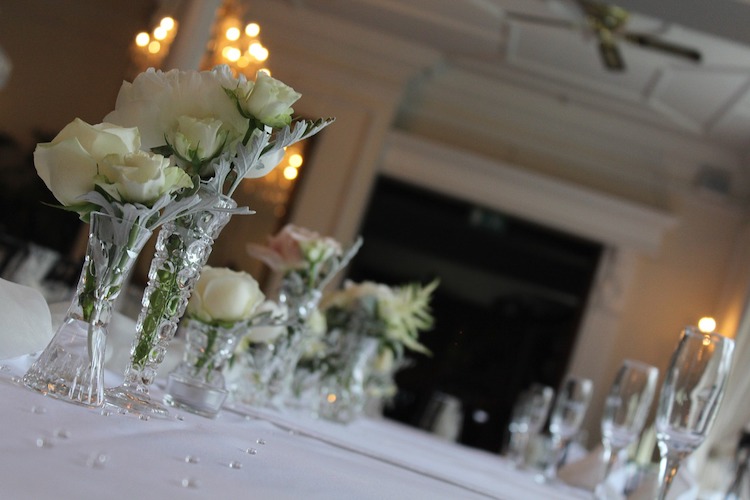 Weddings around the world symbolize a strong union between two people who plan to join their lives together for eternity. All weddings are wonderful occasions, but a Persian wedding is entirely different than a traditional wedding. The word "Persian" describes a predominant ethnic group that makes up half of Iran. People often think they can use the terms "Iranian" and "Persian" synonymously, but they don't necessarily mean the same thing. The term "Persian" refers to a particular ethnicity, while Iranian is a claim to a certain nationality.
That being said, Persian weddings are full of traditions, old customs, large crowds, and a whole lot of fun. If you've never attended a cultural event like a Persian wedding before, you may scratch your head trying to figure out on a festive outfit. After all, what can a guest wear to a Persian wedding? ! At Knowles Hospitality, we're here to give you guidance on how to dress when attending a Persian wedding.
The Dress Code for Persian Weddings
Traditionally speaking, the dress code at Persian weddings is extremely formal since it is one of the most important milestones in Persian culture. Men typically wear suits and ties; meanwhile, women wear full gowns with hair and make-up fully done because Persian women are fashionistas! Guests should make sure they arrive dressed in their most extravagant attire because Persian weddings are the ultimate party! Before choosing an outfit, make sure you investigate the invitation for details about the time, venue, and dress code.
The bride and groom may put "semi-formal" or "black-tie" on the invitation, so always make sure you follow their guidelines. Ladies, make sure you put on your best jewel-toned gown, lots of jewelry, and comfortable shoes! When it comes to appropriate Persian wedding attire, no color is off-limits. Feel free to adorn yourself in any color you wish, so long as it suits the wedding theme and makes you feel stylish. While many believe wearing black at a wedding to taboo, a lot of Persian love wearing black gowns! Bright colored gowns, like royal blue and emerald green, are also acceptable choices!
Opt For a Comfortable Outfit
The most important thing to understand before attending a Persian wedding is that dancing is essentially an unspoken rule. Since this momentous event calls for formal attire, you'll want to wear a nice pair of heels that can keep you feeling comfortable all night long. Choose a 3-inch heel over a 4 or 5-inch heel to be sure you can dance your heart out all night long!
Since dancing is a Persian wedding staple, you'll rarely find yourself glued your seat. As soon as the ceremony or "Aghd" ends, it's time for the reception or "Aroosi," which translates to, "it's time to dance!" Persian weddings have a notorious reputation of lasting all night; so we cannot overstate the importance of wearing comfortable shoes. Even if adamantly refuse to dance, don't act surprised when other guests drag you to the middle of the dance floor.
Enjoy the Night!
Get ready to dance the night away because Persian weddings are extraordinary celebrations that you need to see to believe. Don't worry too much if you can't decide on an appropriate outfit. We guarantee other guests will quickly forget about your look once the celebration starts.
As a rule of thumb, try to show respect, stay comfortable, and get ready to enjoy a wedding that you'll never forget. Contact Knowles Hospitality at (973) 731-2360 to plan your next extravaganza!