What To Wear To a Winter Wedding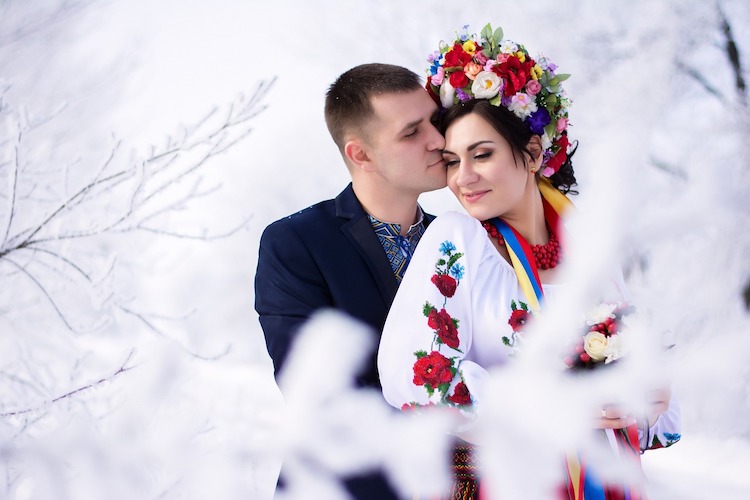 Dressing for weddings can cause high levels of stress, especially in the colder months. Although winter weddings aren't as popular as spring and summer weddings, they still exist and have a different set of rules. A winter wedding offers many things that summer weddings cannot, like snowy landscapes and cozy, winter decorations. Summer weddings can seem a tad repetitive because most ceremonies occur outside, with many recycling the same decorations. When it comes to attending winter weddings, it's time to dress to impress! But what should guests wear to a winter wedding? Continue reading to discover winter wedding outfit ideas compiled by the wedding planners at Knowles Hospitality.
The Colder the Season, the Darker the Color
Unlike weddings in the colder months, dressing for a summer wedding requires minimal effort. The weather is warm and sunny, guests can dress in pastel colors, and it's the picturesque season to host weddings. Winter weddings, on the other hand, differ in terms of event venues and appropriate attire. When planning an outfit for a winter wedding, consider the formality of the event and the temperature outside. You don't want to arrive at the celebration in an outfit that doesn't match the season's theme!
Colder seasons call for darker colors, so keep that in mind when choosing your wedding outfit. As an esteemed guest at a winter wedding, try combining darker tones like maroon, burnt orange, brown, and navy blue. These quintessential winter color looks fabulous and will complement the bride's white dress flawlessly!
Formal Winter Wedding Attire
The formality of a winter wedding depends on the location and the bride and groom's request. Fancy winter weddings typically occur at an upscale hotel or banquet hall, so you must dress accordingly. Formal winter wedding attire for the ladies usually starts with a long gown. As the temperatures outside continue to drop, a full-length gown will keep you feeling warm and looking fashionable. Talk about killing two birds with one stone!
When choosing between different fabrics, our wedding planners recommend thicker fabrics like velvet. Depending on the temperature outside, you can dress this look up even more with a fancy faux fur jacket or long trench coat. This flawless style looks amazing without stealing attention from the bride and groom.
Comfortable Shoes to Dance in All Night Long
You're probably considering your options for footwear. Let's face it, ladies, you'll probably want to rip off your shoes from the minute your feet start hurting. Wearing comfy shoes for a long event, like a wedding, will better ensure that you'll have the best time possible.
For a winter wedding, we feel guests should stick with heels or pointed-toe flats. Instead of spending the whole night struggling to walk in those cute five-inch heels, opt for a lower heel around two or three inches. Avoid wearing boots to a winter wedding unless stated on the invitation because boots give off casual vibes. Finally, always test out your shoes before the wedding to break them in so you won't struggle to dance in them all night long!
Read the Invitation & Arrive Prepared
Before attending a winter wedding, read the invitation to make sure there aren't any overlooked details. In most cases, the wedding invitation can clue you in about the appropriate attire for the celebration. You can stay prepared for frigid weather by wearing a heavy coat and bringing a pair of snow boots to enter the venue just in case. Most importantly, have fun and enjoy the unusual scene of a winter wedding!
Contact Knowles Hospitality at (973) 731-2360 if you want to host a winter wedding! We'll help you reserve the venue, assist with every planning stage, and ensure you have the unforgettable winter wedding you deserve.