What To Wear To An Engagement Party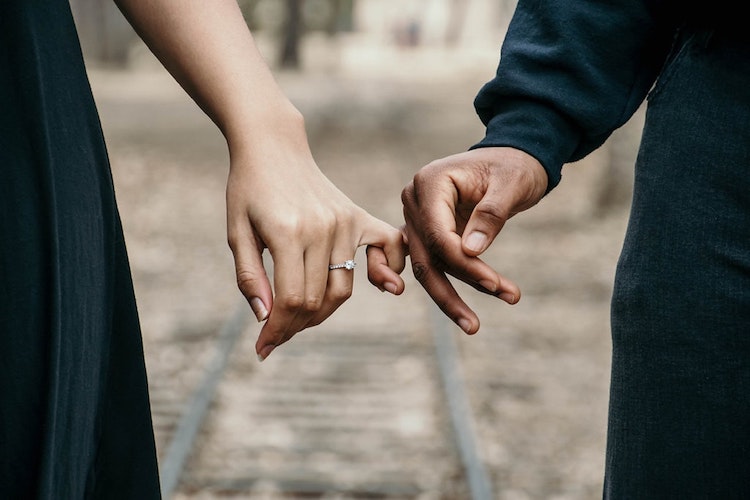 Like all events, engagement parties come in all different forms. The location and dress code are completely up to the couple. Some last-minute engagement parties can be held in the backyard while occur at a swanky hotel or venue. Wherever the couple-of-the-hour decides to host their engagement party, there are still rules to follow when planning your outfit as a guest. Keep reading to learn about Knowles Hospitality's DOs and DON'Ts of what to wear to an engagement party.
Don't Wear White to An Engagement Party
No matter the venue, time, couple, or dress code wearing white to an engagement party is a huge party foul. White is specifically the color for the bride-to-be, whether she wears white to the engagement party or not. For all events leading up to a wedding, leave the color white out of your outfit plans. You may want to steer away from other traditional bridal colors like pale pink and champagne just in case the bride-to-be chooses a variation of off-white. Luckily, white and light bridal colors are the only ones that are off-limits! When it comes to engagement parties, you can really wear any color you'd like.
Do Pay Attention to the Location of the Engagement Party
The location of the engagement party you are attending is quite important when it comes to choosing an outfit. Some parties may be held at a fancy restaurant or hotel, while others are sometimes held in the couple's backyard. But just because you get invited to a backyard party, does not mean you should throw away the dress code. You still want to look presentable while respecting the future bride and groom's wishes. If the invite states that it is a casual outdoor party, then totally pair your favorite sundress with a nice pair of sandals and a straw bag. If the party is held at a hotel or restaurant, consider upscaling your outfit just a bit. Try throwing on a cocktail dress with some strappy heels and dangly earrings. Remember, you don't want to go overboard while picking out an engagement party outfit, but you also don't want to be underdressed!
No Dress Code on The Invitation? No problem!
Sometimes party invitations can be unclear when it comes to proper attire. First, try asking friends who also got the invite to the party to see what they are planning to wear. If it's during the day, feel free to wear a chic, floral dress with some wedged heels to be slightly dressy but still comfortable. If the party is held at nighttime, come dressed in something a bit more formal. You can't go wrong with a sleek, midi-length dress and some low heels. Never go too casual just because the invite doesn't state the dress code. The last thing you want is to arrive underdressed at your best friend's engagement party!
Don't Go Overboard and Don't Underdress
When choosing an engagement party outfit, never dress too fancy or too casually. Think about what you would wear to a wedding, bring it down a few notches, and you'll have a great party outfit. A couple of tips to keep in mind when planning an engagement party outfit: never wear white, pay close attention to the location of the party, and never go overboard or underdress! An engagement party outfit is not something to stress about, so don't overthink it. Dress appropriately and enjoy the exciting engagement of your close friends!
If you or someone you know needs helps planning an engagement party, let our experts at Knowles Hospitality do all of the heavy lifting for you! Contact us at (973)-731-2360 for more information.