What To Wear To A Wedding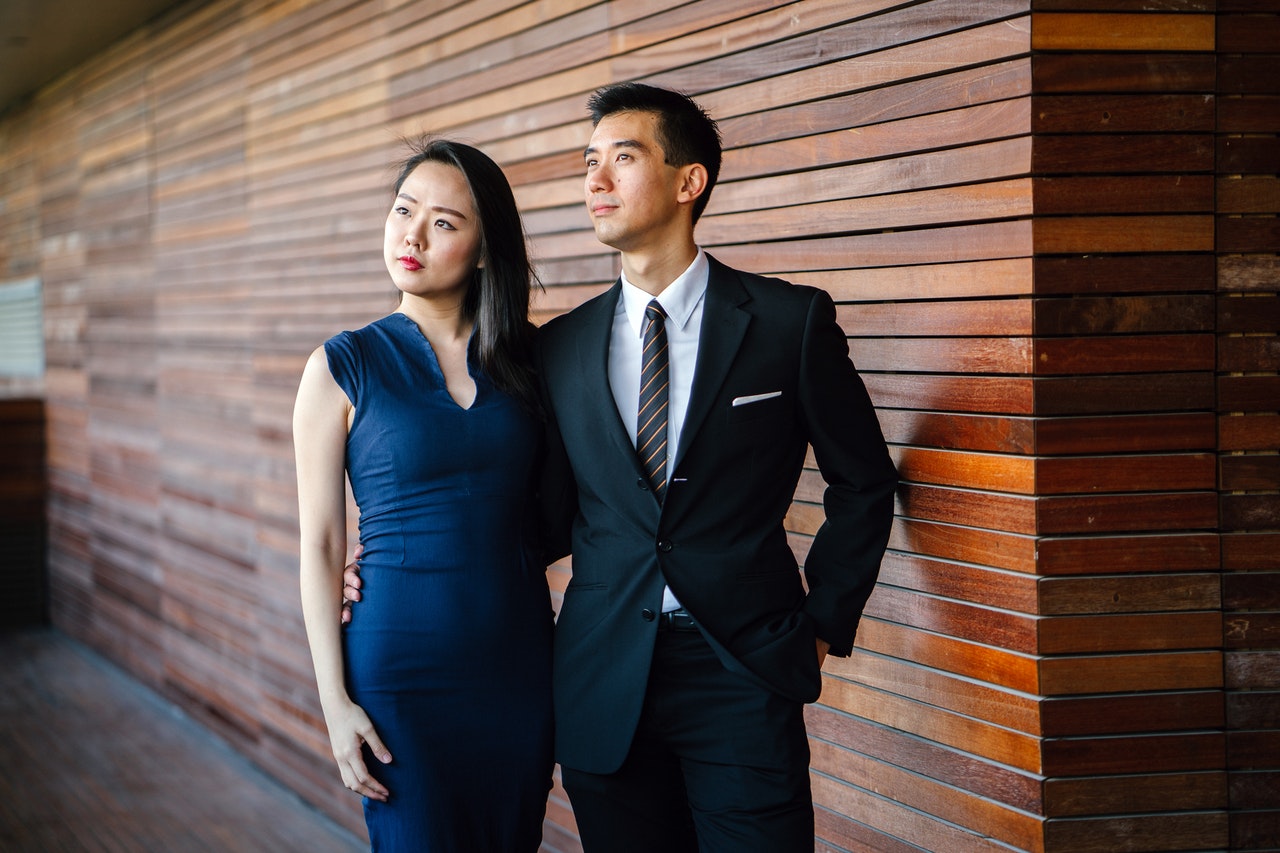 Weddings are fun, especially after you figure out what you're going to wear to this momentous event. Finding an outfit for a wedding – not to mention pay for it – may seem stressful, especially if the invitation is vague. But don't worry—you're not alone. The easiest solution to a nerve-wracking fashion issue is to focus on your unique style while also keeping attire appropriate, polished, and comfortable.
The wedding experts at Knowles Hospitality put together some general tips that will help you find a look for a wedding that fits the occasion and makes you feel confident through the ceremony until the end of the reception.
Some General Rules For Wedding Attire
First, there are some traditions that you must adhere to while dressing for a wedding. We cannot stress this enough: never wear white to a wedding unless you are the bride, or it explicitly says so on the invitation. Otherwise, you risk unleashing Bridezilla's wrath. Anything in the off-white category, like ivory, is also off-limits. If white is your signature color, try going for beige or blush to keep it in the light neutral family without stealing the bride's light. Also, sneakers, jeans, and t-shirts have no place at a wedding. This is someone's big day, show them that you take this as seriously as they do by dressing appropriately.
Investigate The Invitation
The wording on the wedding invitation provides invaluable information, so start there when you're brainstorming outfit ideas. First things first, the attire is often listed on the invitation to take some of the work out for the guests. If the attire is not specified, clues in the invitation may shed some light. The information about the time and place will be a big help when considering what to wear to the wedding.
The time of year and time of day is a good place to start for any event. If the bride and groom chose a fall or winter wedding, definitely opt for darker colors and don't forget that cardigan. If the wedding takes place in spring or summer, feel free to choose vibrant colors with fun prints and some wedge sandals. Whatever you choose, make sure you do not overstep the bride on her wedding day!
Read Your Room
Going off of the information from the wedding invitation, investigate the venue online if possible. You'll be able to gather a better idea about what is acceptable if you're stumped, especially in the case of an unspecified dress code. While it's better to overdress for the occasion, you don't want to look out of place at any wedding or event in general.
If the venue has more of an upscale luxury appearance, be sure to match that. If the event is being held at a refurbished barn, this could call for more of a casual dress code like a classy jumpsuit or skirt. Whether it's a traditional beach wedding or a fancy castle venue, be sure to do your research and come prepared.
Consult Grandma Before Attending A Wedding
Your grandmother figure is in charge here. She's been to way more weddings than you and she is the authority on what is going to be acceptable. Why? Because more likely than not, someone's grandma is going to be in attendance and if yours approved of your attire, chances are there's will too. If you want a second opinion on your wedding look, ask the grandma of etiquette herself, Emily Post.
The Emily Post Institute's website makes the contents of Post's ever-expanding etiquette book easily accessible. The end goal is to be certain you won't suffer any embarrassing fashion faux pas at such a big event like a wedding. Is this your wedding and do you need help planning it? At Knowles Hospitality, our master wedding planners have all the knowledge needed to deliver a wedding of a lifetime. Contact us at (973)-731-2360 for more information.