2017 Corporate Events Trends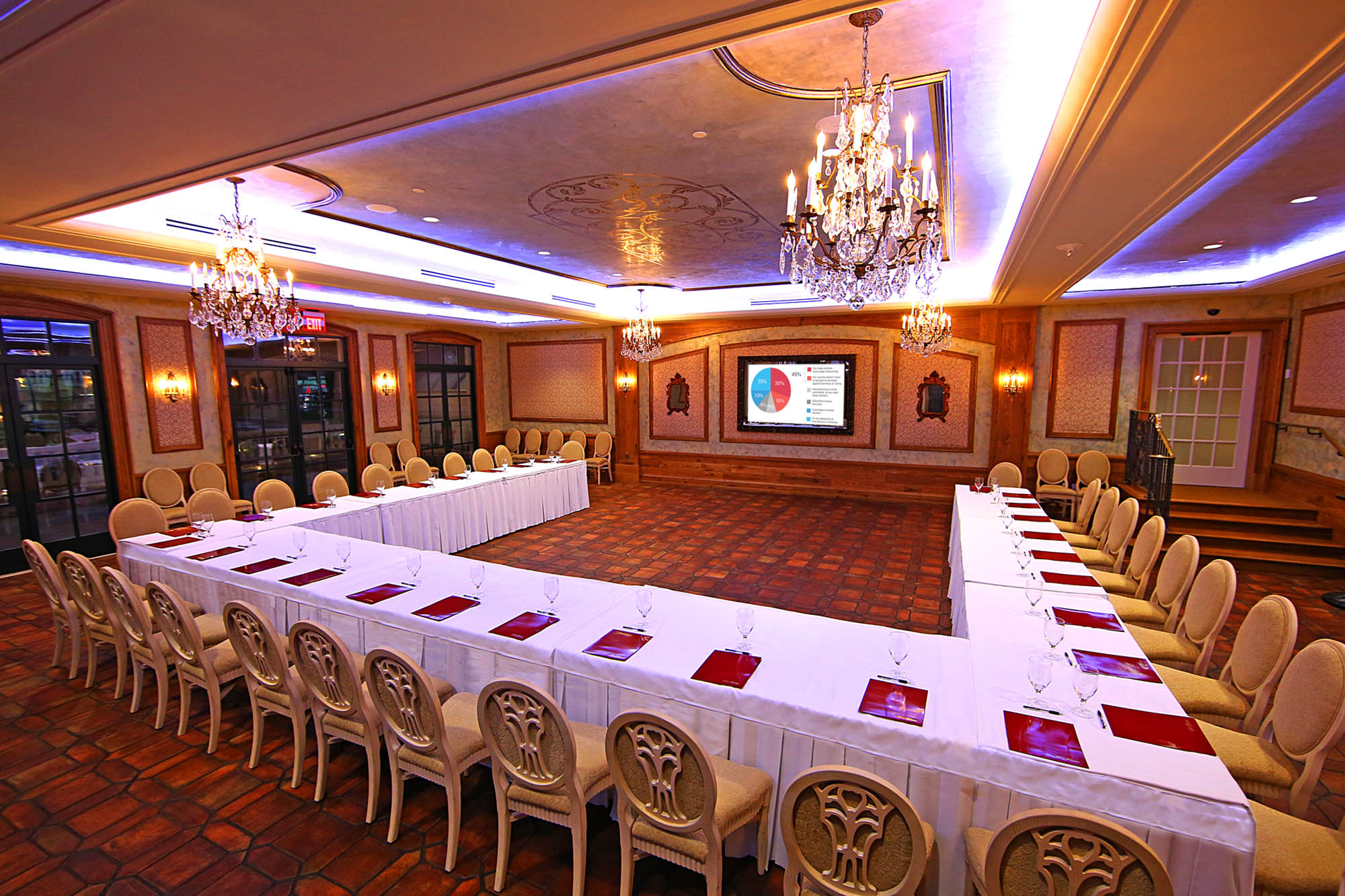 Corporate events connect employees, business partners and prospective clients while greatly impacting business growth in their respected industry. From tradeshows, conferences, and seminars to company milestones, team building events and seasonal parties, a corporate event is how corporations show appreciation for their employee's, as well as dedication to propel business efforts for their company. The event planners at The Manor have insight to 2017 corporate event trends that will ensure your upcoming event is both professional and impressive. These successful team building and networking trends can work for large Fortune 500 companies down to small and mid-sized businesses alike.

Highlight Sustainability
While "going green" is nothing new, the latest 2017 trend in sustainability promises to push the boundaries of both imagination and resourcefulness. With society's heightened interest in reusing, repurposing and recycling, incorporating eco-friendly options into a corporate function can help demonstrate your company's commitment to the environment. Using degradable items or recycled materials is a resourceful way to create nametags, registration bags, or centerpieces for their events. Also, consider recycling paper from your office building to construct intricate center pieces such as paper ornament balls and paper monograms that spell out the company's name.
Companies can seamlessly incorporate eco-friendly foods into their menu. Deeply rooted by rigorous social, environmental and economic standards work to promote healthy working conditions, fair-trade products protect the environment and empower underdeveloped countries to build. Fair trade items that can be served at your corporate event include coffee, tea, wine, cocoa, sugar and fresh fruits. In addition, corporations can choose to donate leftover food or unused items to local community organizations.
Technology Savvy Events
Many professionals despise the use of handheld devices during conferences because attendees often miss out on valuable information that is presented. A 2017 trend focuses on a "heads up" technology approach, featuring large-scale interactive games controlled by attendee's smart phones. Corporations will benefit from entertaining, instructing and gaining instant feedback through the use of broadcasting polls as well as hosting dynamic videos, audio, and audience interactive digital games between presentations. Other options include crowd-streaming content shared live via social media. The live option on social media allows attendees to engage with fellow users and promote new products.
Take Time To Unwind
Weekend conference? Rigorous back-to-back presentations? Corporate training sessions and seminars have a tendency to make individuals attending feel drained. New trends suggest that by exchanging happy hour activities for relaxing and de-stressing leisure activities, employees will be refreshed and energized. Companies who provide activities such as yoga, tai chi, art classes, and even aerobics, help facilitate employees to refocus and retain new information. In addition, providing down time allows for employees to interact in a healthy work-related setting.
Niche Networking
Event trends lean more toward niche networking, which provides a dynamic environment in a more focused and narrow market. Presenting information to a select smaller group of employees, allows companies to hone in and focus more on their employees, making for a more personal conference. Niche networking can also be utilized within a large conference. Companies can split into various small groups to debrief key points on presentation topics or hone new skills in training sessions.
Business is Pleasure at The Manor
Whether business initiatives aim to train new employees, launch a new product, or celebrate an accomplishment, incorporating any of our 2017 trends can make a major positive impact. For businesses based in northern New Jersey, The Manor accommodates event from meetings of 40 to celebrations of 300. Our event planners work diligently and efficiently to deliver the best quality of service and bring your company's mission statement to life.