The Best Holiday Party Favors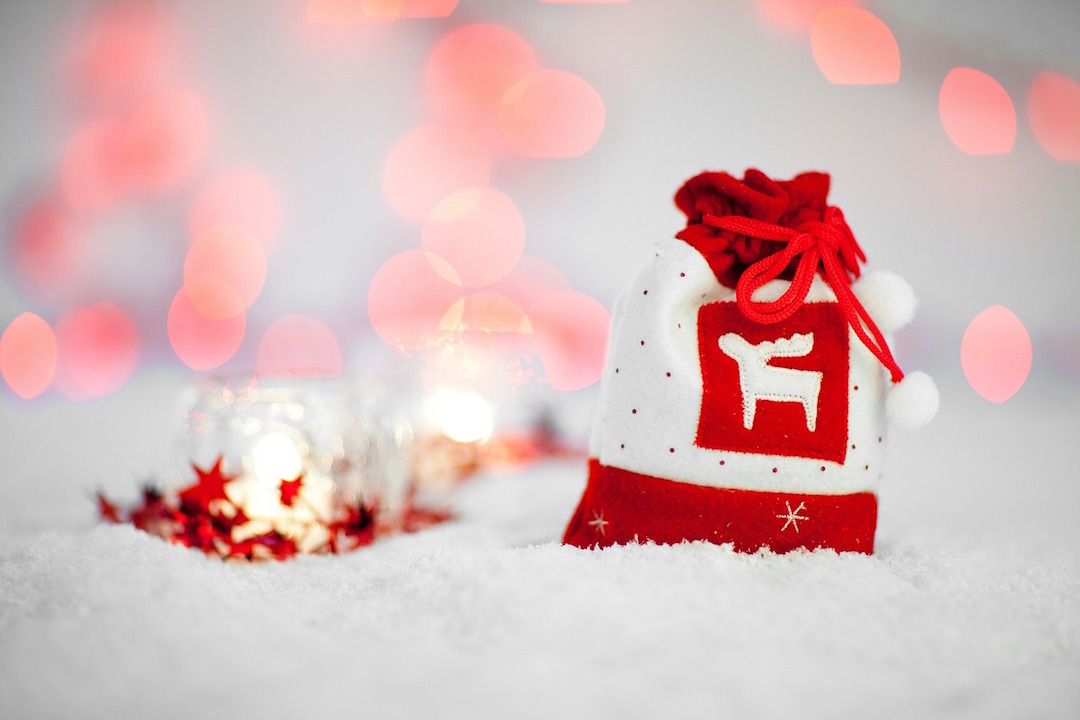 The perfect holiday party should exude warmth, well wishes and joyous holiday cheer: this includes selecting the ideal holiday party favors. At the Manor, our event planners have gathered the most popular holiday party favors to suit event celebrations from an anniversary party, bar mitzvah, corporate event, sweet 16 and even your wedding. Show your guests that you're thankful for their attendance by sending them home with these festive and practical party favors sure to make your holiday party merry and bright.

Seasonal Sweet Treats
There is nothing better than warming up with a delicious cup of hot chocolate, after a cold day of sledding or shoveling. For a simple and easy holiday favor, take a hot chocolate packet and place inside a mug. Garnish by tying around a tasty candy cane. When choosing a mug, opt for a holiday themed mug or purchase white mugs from a craft store, and use a sharpie to personalize it for each guest. If you opt for DIY hot chocolate favors, use a mason jar and layer contents of hot chocolate powder, marshmallows, then top with chocolate chips and peppermint chips.watch film The Space Between Us 2017 now
A homemade treat doesn't have to be difficult to assemble. Take for example a staple at every holiday party: peppermint bark. This treat can also be packaged up with cellophane and ribbon for guests to bring home. To make, start by melting chocolate. Once fully liquefied, pour the mixture into a pan and sprinkle peppermint chips before the chocolate hardens. When the chocolate is completely cooled, randomly break the chocolate into large chunks and violà! Peppermint bark!
Treat your guests to "s'more" fun at home with a s'mores kit. It's as simple as placing graham crackers, chocolate and marshmallows into a decorative jar or small box and sealing it with a ribbon. When guests get home, they can gather around the fireplace to roast marshmallows and revisit your memorable holiday party.
Ornaments
Give your guests something to remember each Christmas: handcrafted ornaments! The options are endless and can be easily customized to be extra thoughtful. Choose red or green ornaments, and write a Christmas song lyric with a metallic marker, tie a tiny box with ribbon for an elegant embellishment. If your holiday celebration is a winter wedding, write your new last name with your wedding date underneath.
Looking to create something extra special? Choose a clear glass ornament and fill it with something to best reflect your holiday party theme; beads, ivory pearls, springs of spruce, bottle brush trees, faux snow, artificial cranberries, even edible candies like green and red m&ms. Top it off with a ribbon and you've got yourself a holiday favor that your guests will adore each Christmas.
Cocktail Accessories
For a more sophisticated holiday party favor, send your guests home with a small token they can use at their home bar to unwind. Wine stoppers come in a wide variety from a metal stopper topped with a silver snowflake, or a cork stopper including a personalized message. You could also craft or purchase wine charms in fun holiday colors, bead or monogram, or use a theme such as snowflakes or reindeer.
Coasters
Winter is full of snow days spent huddled around the fireplace, sipping on something warm. Going along with the drink theme, outstand guests with their very own personalized glass coasters. Guests will put the coasters to good use during your holiday party AND once they're home, especially if you pair the coasters with hot chocolate favors. Incorporate your coaster favors as part of guest place settings by inscribing guests' names on each one. This way, you can guide your guests to their seats while also providing them with an adorable party favor. This is a favor that will come in handy for all of your guests as well as their holiday guests.
Wood slice coasters can also double as ornaments and they also allow you to use ink pens and sharpies to write and draw on. Neatly write "joy" or outline the silhouette of a reindeer for a rustic ornament.
Year After Year
Make the most of the holiday season with our special holiday party favors. Your friends and family will be especially appreciative when they receive your thoughtful take home favors. The Manor is eager to assist you with all of your winter holiday party planning from a corporate dinner to making a sweet 16 ever sweeter. Happy Holidays everyone!