2017 Sweet Sixteen Party Planning Trends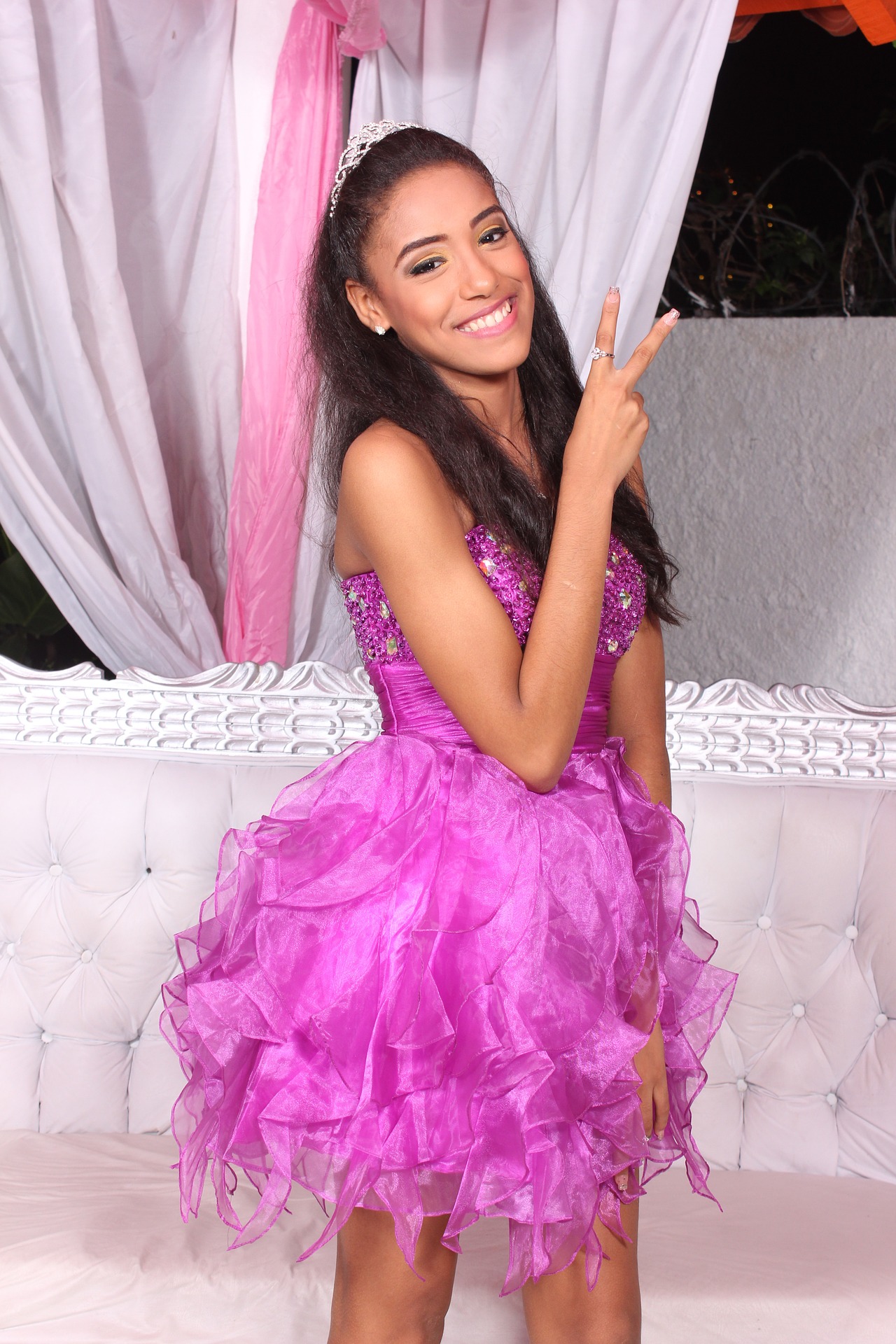 A sweet sixteen is the official coming of age milestone birthday party in North America. Every teenage girl dreams of having the perfect sweet sixteen party, but to truly give the guest of honor a party that sparkles and shines, consider the 2017 Sweet sixteen party planning trends that surpass the traditional ceremonies and banquet dinners. Whether semi-formal or formal, traditional or an innovative celebration, a sweet sixteen party should best represent the birthday girl. Before you stock your makeup bags, shop for that princess dress, or select shimmery favors, the event planners at The Manor have gathered the most fabulous party trends and new chic design features to give your special lady a birthday extravaganza to remember!
Upgrade Party Transportation
Every girl dreams of rolling up to her sweet sixteen party in style. However, limousines are now taking more of a backseat and instead party buses are pulling up offering double the fun and holding twice the amount of guests; they can hold up to 60 passengers. You can choose to rent a party bus hourly or for the entire day. Party buses are a perfect way to pre-party before heading to the main event or venue. Also, have guests spot your party bus upon arrival with customizations such as vinyl monogram decals or light up the inside in party theme colors. In addition, party buses offer plasma televisions, audio and light systems and ample seating. Most party buses allow for catered food. For residents of North Jersey, booking a party bus could lead into a scenic New York City tour post-party.
Feature A Quiet Party DJ
Technology has changed the way to listen to music at a party, including the DJ. The latest trend is to host a quiet party. Quiet partying is a growing trend in major cities where noise ordinances and other limitations have encouraged clubs to get creative. As a new technical advancement, it allows guests to choose the music; a great option for crowds with different preferences of music. Typically quiet parties feature 3 DJ's with each DJ assigned a frequency and a color, such as green, blue, or red. This allows the entertainers to view how many guests are on their station. Each person's headphones light up with the color of the station they're listening to and can easily coordinate with friends. Customize party headphones with the guest of honor's name, logo, for a memorable touch. There are several companies throughout the tri-state area that specialize in quiet parties. This party trend is a technological boom in entertainment and certainly, one guests will remember for years to come.
Holi (Festival of Colors)
If you enjoy culturally inspired events, festive colors, and messy fun, consider hosting a Holi inspired celebration. Holi or the festival of colors deriving from India and often celebrated by those who practice Hinduism, however, this party is widely celebrated. Invitations should instruct guests to dress in inexpensive white attire and be preparing to get messy. During Holi guests smear each other with colors and drench each other with water guns and water-filled balloons in various colors. The colors are made from a spice called turmeric, which is dyed using artificial colorings and place in bins and bags. During a Holi inspired event, you can get creative with games and activities for your guest, grouping guests by colors and determining which color thrown the most at the end of the night wins. To avoid maintenance fees from venues you should host this party outdoors. It is the perfect event for spring and summer sweet sixteen.
Pool Party
A sweet sixteen pool party is the perfect way to relax during the summer. Order customized bathing suit cover-ups for guests to be extra fashionable and double as a party favor. Host fun activity stations such as a DIY masks and facials table by the pool. Use ingredients and products such as coconut oil, lemon juice, honey, sugar, and an array of essential oils. Provide bowls of fresh water to wash their face with being that pool water will be harsh to cleanse with.
Prep your pool with floating LED lights or even change the watercolor to pink or green. To change the color, follow the steps below.
Calculate the number of gallons of water in your pool
The standard ratio for pool dyes is 1 oz. of dye for every 5,000 gallons of water. For example, if your pool is 20,000 gallons, you need to add 4 oz. of dye to the bucket.
Distribute the mixture around the interior edge of your pool. Turn on the pool filters so that the dye circulates throughout the system and pool.
The colored water should be distributed evenly within 20 minutes, and the dye will last up to five days.
A Sweeter Sweet Sixteen
A Sweet Sixteen is a milestone celebration every girl anticipates and so it is important to make it extra special by planning accordingly. Whether over the top to entertain her family and friends or close to home with her besties, consider these trending party ideas to establish memories for years to come. The event planners at the Manor know all the latest party trends to make any party truly personal and memorable.