Outfit Ideas for Summer Engagement Photos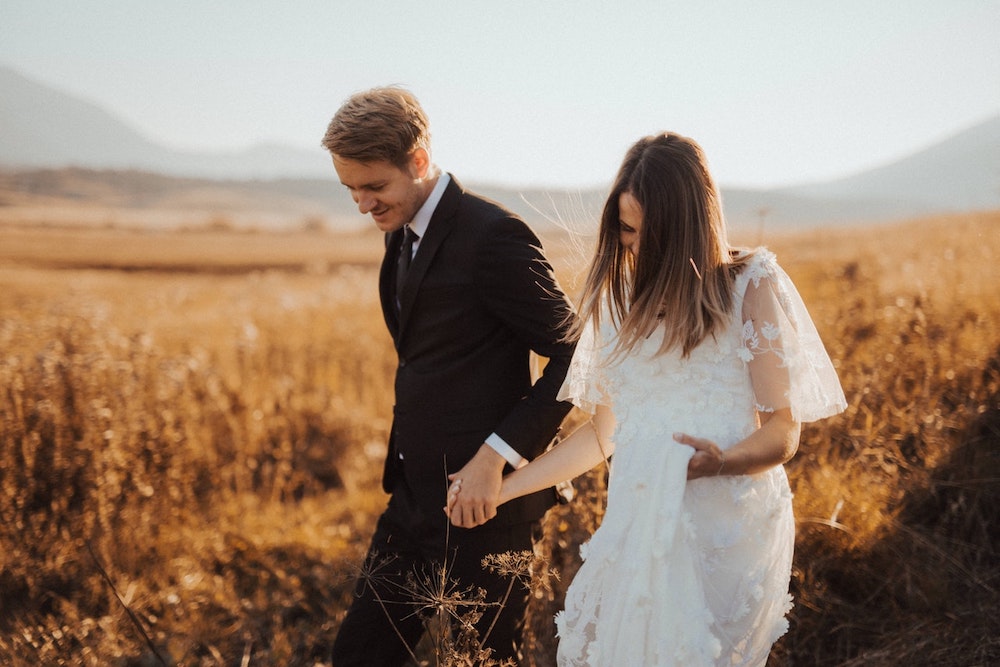 Engagement photos are the second most important photos you'll take next to the ones on your wedding day! Most likely, these photos will be on your official invites and save the dates so you want to make sure you're looking your best! If you've waited for summer to take your engagement picture, we don't blame you. Spring and summer are the perfect seasons to take your pictures as you and your significant other will have endless outdoor scenic backdrops to choose from. We've listed some easy photo outfit ideas so you can look your best for those invites that are sure to be displayed by all your guests!
White Eyelet Fabric
For those warm summer months, make sure to choose a fabric that is going to be breathable and comfortable. Outdoor settings make for great pictures, but make sure to remember that you're going to be exposed to the elements for a couple of hours. A great way to ensure that you're comfortable and looking like the bride-to-be is by incorporating white cotton-based fabrics. Our favorite fabric for spring and summer is eyelet because it offers both texture and detail that the camera will be sure to pick up on. This intricate fabric detail looks great on tops, dresses, and rompers, and will unmistakably leave you looking like a bride when worn in white! Choosing to wear something white will not only put the focus on you but add a pop when put against a lavishly green outdoor backdrop.
Incorporate Your Colors
If you have an idea of what you want your colors to be at your wedding, this is a great time to sneak them in for all of your guests to see! For summer months, bold or pastel colors are sure to take the forefront as your statement colors. Pastels are great for sweet and casual photos, while bold and bright colors are going to give you a more fun and carefree edge. If you know your photoshoot setting right off the bat, there's no harm in finding an outfit that complements it – your photographer will also love it! If you want to take a more neutral approach to your outfit, you can certainly introduce color as accent pieces or props in your photos.
Complement Each Other
Although we might think the bride is the star of the show, we can't forget about our significant other! When it comes to planning your outfit for the engagement shoot, keep in mind that matching isn't a requirement. For a cohesive look, you'll want to lay out your outfits together to make sure nothing clashes. To avoid a mishap, stick to a color palette that you'll both feel comfortable in – jewelry included!
By keeping the jewelry minimalistic and small, attention will be brought up to your faces and make the ring stand out even more. At the end of the day, you want both of your personalities to shine through – it'll make for a better picture!
Picture Perfect Pieces
Planning your engagement shoot should be an exciting moment! With our easy tips, you won't find yourself stressing about what to wear last minute. It's always worth noting that you can bring all your engagement photo ideas to life without having to compromise comfort and breathable outfits. Avoid the scramble and choose classic elements that will make your photos look timeless for years to come!