Creating A Memorable Wedding Video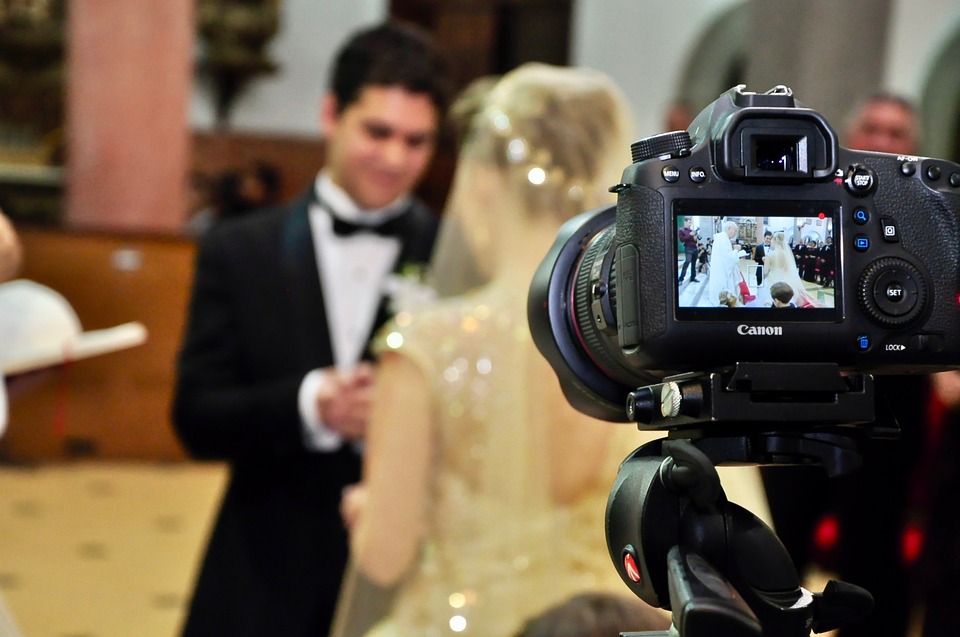 While pictures are an essential part of weddings, nothing truly captures the spirit of a wedding day better than a video. Videos can bring photographs to life and capture everything from the tear-jerking vows to the bride's parents busting a move on the dance floor. After the day that has been meticulously planned out for months flies by in seconds, a wedding video can recreate the scene to be watched over and over again. The wedding planners at The Manor have put together some guidelines to ensure the wedding video fully captures a couple's special day.

Choosing The Right Videographer
Choosing a videographer is equally important as choosing a photographer. In order to find the perfect fit, there is a bit of necessary research for a couple to do.  Start by subscribing to wedding video websites. Perusing a few wedding videos can help couples get an idea of the type of video they want and can lead them to professional videographers. Before hiring any professional, it's important to look at their past work to make sure their style matches yours. It is also highly recommended to meet the videographer in person before making final decisions. Couples should feel at ease with their videographer since they will be working closely with them. Couples can use this time to ask the videographer questions and get to know them so their decision will be easier. Finally, couples should seek out reviews to help choose the best videographer. Try asking peers or going online to find opinions on certain videographers. Also, utilize professional referrals. Wedding planners, photographers, and venues are great to ask and will often have recommendations for couples to explore.
Filming Quality
High quality HD videos are ideal for capturing wedding ceremonies and receptions. The better the quality, the more easily the videos can be viewed and shared on social media. In addition, a higher quality video will last longer and remain up-to-date as technology changes. State-of-the-art high quality video equipment is also able to record well in low light settings. This can help avoid the need to set up intrusive and expensive lights. Although HD videography costs more than standard formats, it can be an important element in creating a quality wedding video.
Cost-Saving Methods
It can be expensive to hire a photographer and videographer, but there are many ways to reduce costs without missing memories. Many companies offer a discount for using the same vendor for both photography and videography. In addition, this offers many advantages. People working as a team are less likely to compete for the same shot and will be more likely to work together. Also, images taken by the photographer can be easily added to the video if the two are from the same company.
Aside from using the same vendor, a majority of the cost of wedding videos comes from the time it takes to edit. If you're willing to cut down on some elements, the edit time and thus the price can be largely reduced. For example, asking your videographer to use special effects minimally can keep editing time down. Plus, many couples feel these can distract from the video. Another commonly cut wedding feature is the montage of baby pictures. If couples truly want this to be a part of the day, many choose to display the photos at the start of their wedding dinner and exclude them from the video.
Customize The Wedding Video
The goal of a wedding video is to capture the entirety of the special day in a format that the couple will want to watch over and over again. When hiring a videographer, it is important for the couple to have a specific type of video in mind. They should know what they want to get out of the video. Do they want a documentary feel, a cinematic retelling or a flashy montage? When sitting down with the wedding videographer, be sure to explain your own personal vision for the video. The videographer will be able to provide further insight and work with you to create a desired vibe.
The Manor offers a picture perfect backdrop to any wedding video, contact our wedding experts today for more information.