Wedding Vow Renewal Trends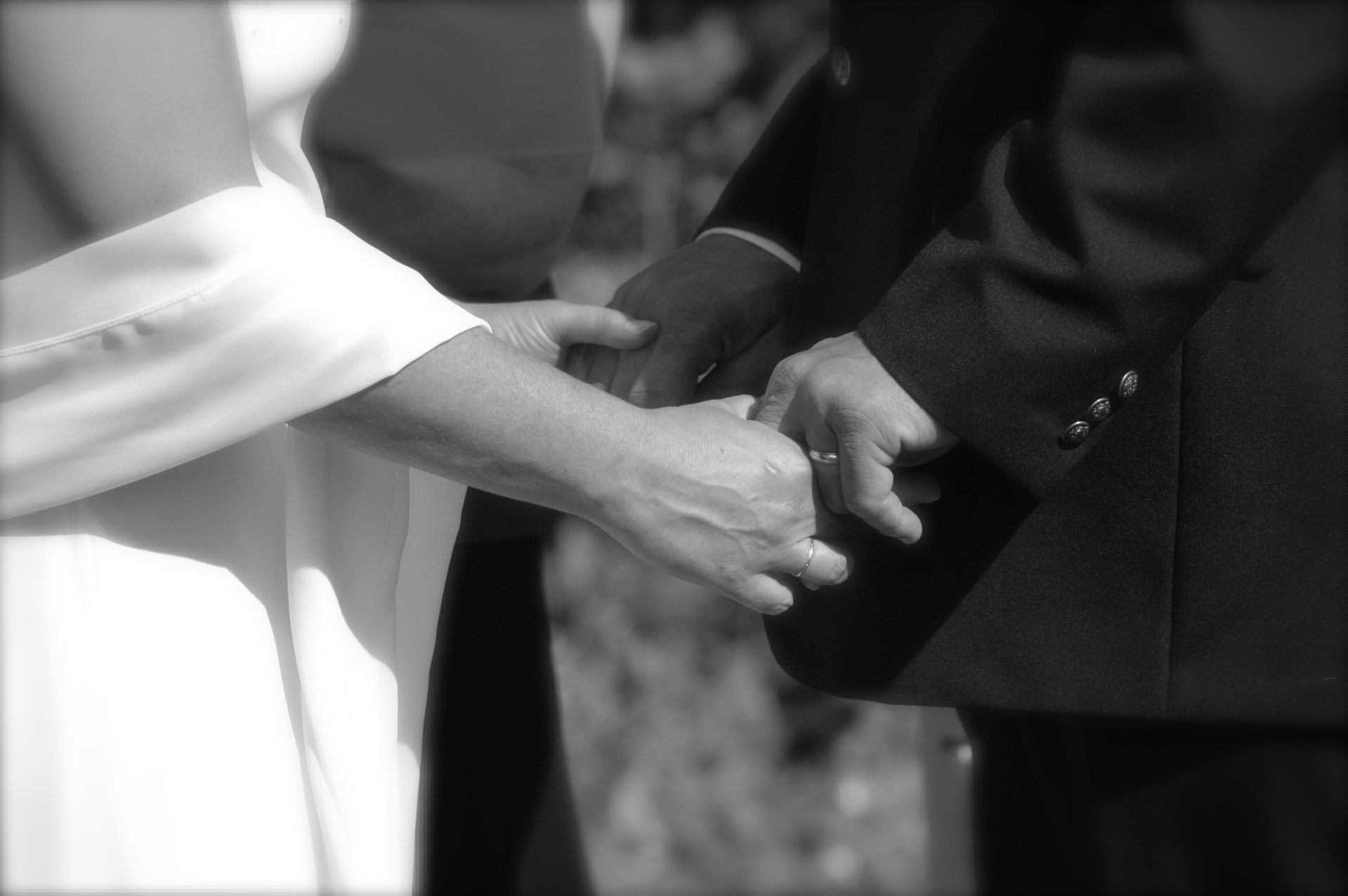 Renewing your wedding vows is a milestone moment in your relationship, and cause for a wonderful celebration that gathers your family and friends for a happy occasion. It's a time to celebrate your years of marriage – no matter how many years it's been – and many couples who have renewed their wedding vows say that this meaningful celebration not only reaffirms their commitment to one another, it also serves as a wonderful example to the younger generations of what goes into a healthy and happy marriage.
Couples who renew their wedding vows very often plan their ceremony and reception to be very much like a wedding, with a ceremony held in their venue's gardens and their reception held in their venue's ballroom. From wedding gown to wedding flowers to wedding cake, this vow renewal may even be a bigger, more elaborate, more indulgent event than the couple's original wedding. Some couples certainly see this as an opportunity for a wedding do-over, the chance to have the wedding of their dreams in one of the best wedding venues in NJ. They want to celebrate in grand style, treating their guests to a spectacular celebration.
Here are some of the top wedding vow renewal trends:

An outdoor vow renewal ceremony, complete with aisle runner, and their kids walking down the aisle as part of the processional.
A vow renewal ceremony led by anyone they choose, since a NJ-licensed officiant is not necessary (but may be hired.)
A vow renewal ceremony including new vows the couple writes themselves, often as a surprise reveal to their partners and guests. Or, the couple may choose to recite their original wedding vows once again. Favorite songs, poems, quotes and other writings may be included in the vow renewal program or in the ceremony themselves, to personalize this centerpiece of the day.
Vows may be taken as a family, including the kids in the ceremony, with promises and messages of appreciation spoken to them as well.
Hiring a NJ professional photographer to capture the highlights of the day means you'll get top-quality photos and editing, archival-quality photo albums, images on a drive, and other benefits of professional wedding photography…and with a professional photographer working your event, none of your guests will be responsible for taking all of those important photos.
Many wedding vow renewal couples also hire a NJ professional videographer for their day.
The wedding vow renewal ceremony may be followed by a lavish cocktail party outside in their NJ wedding gardens or inside their event venue, with the cocktail party menu impressive, garden-fresh, locally-sourced and beautifully prepared and served by the event's catering team.
Champagne toasts, sabering and champagne towers have also become a top trend at wedding vow renewal celebrations.
A sit-down dinner treats guests to a sensational meal. Dinner may be part of a larger wedding do-over, or you may plan for just the sit-down dinner at our fine dining locations.
Vow renewal décor ideas include lavish floral centerpieces, floral arches, specialty lighting effects, fine linens, signs, and other wedding-style décor items. Signs that you make or buy for your vow renewal, such as bar signs and menu signs, can come home with you to be added to your home décor for a daily reminder of this perfect celebration.
Bar menus include signature cocktails, His and Hers drinks, and theme drinks to suit the style of your celebration.
Toasts are a special part of wedding vow renewal celebrations, with you as the hosts proposing the first toasts to each other and to your guests for attending, and others may toast you as well.
Catering menus may include trendy dishes and of-the-moment flavors, as well as cultural dishes that your event venue's chefs prepare for your personalized party.
The cake is as important a focal point at a vow renewal celebration as it is at a wedding, and renewal couples enjoy planning for their dream wedding cake and desserts, for an elaborate dessert hour that completes a stunningly impressive and delicious menu.
A band or deejay may provide the entertainment for your ceremony, cocktail hour, dinner and dancing hours.
A First Dance lets you re-dance to your original wedding song, or you may choose from the top wedding songs 2016 listed online by the top NJ wedding entertainers for your own new 'our song' for this first dance.
Wedding vow renewal couples are dedicating songs to their kids, as well as to their guests, as a gesture of appreciation and love.
Favors are given at this event, or a donation may be made to charity, adding an element of 'giving back' to your celebration.
Gifts are not required, but most guests will bring them. It's not considered etiquette-appropriate to make a gift registry, nor to include gift registry information on the invitation. But when a donation to charity is suggested, it's perfectly acceptable to mention that on your event's personal website, much like a personal wedding website – the URL of which is okay to include in a Save The Date announcement for your wedding vow renewal event.
A wedding vow renewal may be planned as a surprise for a partner, or guests may be surprised when they arrive at your NJ event venue to find that this is, indeed, your wedding vow renewal.
And yes, taking a second or third honeymoon is a trend for wedding vow renewals, with some couples opting to plan a family vacation.