Fabulous Hairstyles For Your Bridesmaids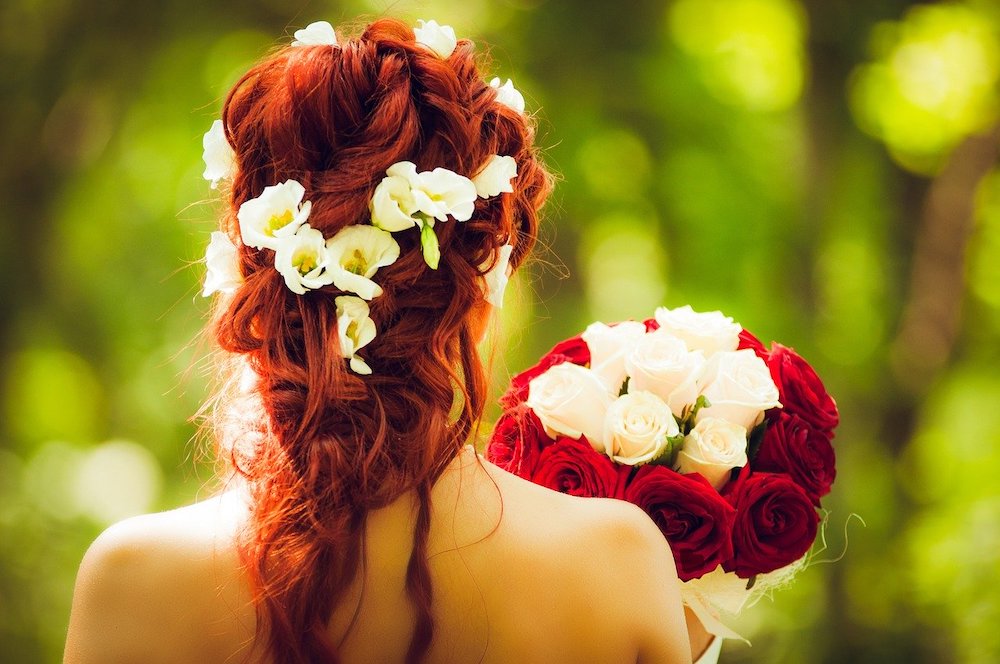 There's no doubt that your bridal party is made up of some of the most important people in your life. These special ladies have been there for you in all those difficult moments and are definitely a factor that has made your wedding planning a success. When it comes to making sure you have a cohesive-looking party on your special day, there's no doubt that there can be some mixed opinions on the finishing touches. We've put together some of the most asked for bridesmaid hairstyles that are sure to match whatever kind of wedding you've planned.
Ocean Inspired Beach Waves
For the bride that wants to keep things looking effortlessly chic, beach waves are for you. Flattering on everyone and hair length, these long waves are the modern alternative for those carefully crafted vintage-inspired curls. Beach waves have been seen all over runways and red carpets, rocked by our favorite celebrities. Keeping your bridesmaid's hair simple is a good option if you have chosen a beaded or printed gown for them to wear. By eliminating a headpiece or headband, you can keep your ladies looking fashion-forward with a subtle, casual edge. This hairstyle will look great at every venue, but we don't blame you if you choose this for your beach-front wedding!
Simple Up-Do
For any special event, you can't go wrong with the beloved up-do. There's something about pulling your hair back into a simple bun that creates an elevated and sophisticated look. For our brides putting together the royal wedding of the century, having your bridesmaids in an up-do will create the perfect canvas for intricate hair details! Since up-dos can be relatively simple, try incorporating small braids or beaded hairpieces. To keep our bridesmaids feeling extra special, you can incorporate different hairpieces for each of your bridesmaids in their gift box! This will leave every bridesmaid feeling radiant and unique.
Bring In The Braid
For our brides planning a boho-inspired wedding, your bridesmaid's hair is the perfect way to incorporate the theme into your pictures! Whether it's a vineyard, garden setting, or outdoor venue, braids are the perfect way to introduce texture into your bridesmaid's look. If your bridesmaid is wearing a dress with intricate solid color detailing, this is the time to bring in some fun hairpieces! Mixing and matching is the foundation of bohemian-inspired looks and a fun way to do this is by bringing in floral hairpieces. Flower crowns or flowers worked into the braid will bring a creative flair to your bridesmaid's overall look. Our favorite part about this hairstyle is the creative edge that you can bring into it! The DIY flower crowns are a great activity for bridesmaids to do together before the big day and you can also gift unique ones to each one of your ladies!
Don't Forget The Hair
Playing with hair and makeup is one of the easiest ways to change up a look without making drastic adjustments. These three flattering hairstyles will be sure to impress and create a united look with your favorite ladies. Although these hairstyles look great on their own, you can add a creative and elegant element with custom hairpieces to match each bridesmaid's personality using these on-trend features. Whatever kind of wedding you're planning for, we're sure that your bridal party is going to love these looks!