How To Choose The Right Beautician and Hair Stylist For Your Wedding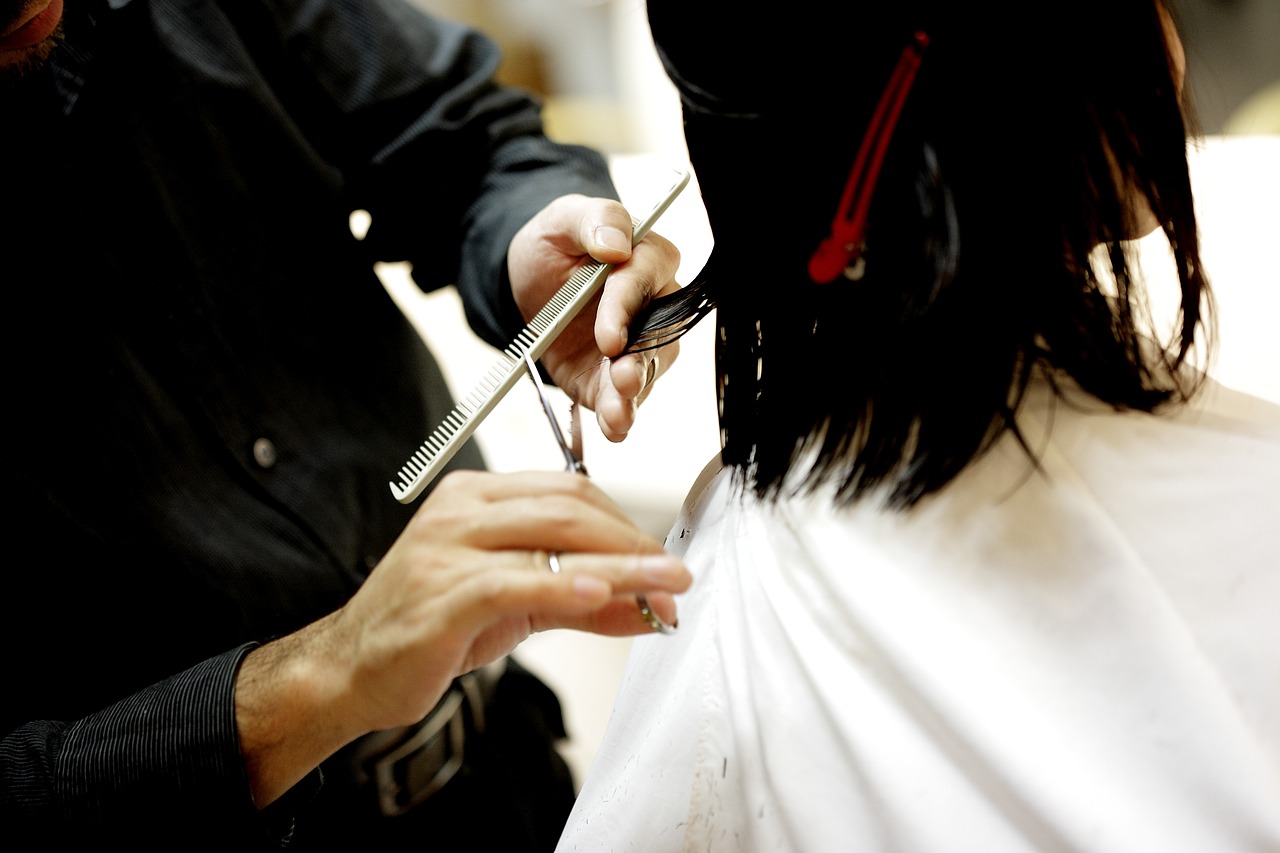 It's your wedding day. Everything is perfect. The dress is set, the in-laws have stopped squabbling for once, and now its time for hair and makeup. Only one problem, you didn't take the time to find the right wedding beautician! Here are some tips to avoid this problem by finding the right beautician to make you look like the queen you are on your wedding day.

They Want What You Want
You need someone who is going to beautify you the way you want. Don't hire someone who disagrees with every word you say or arranges your hair like you got caught in a rainstorm. This person needs to be on the same wavelength as you, click with you, and actually listen to what you are saying. They are not just a wedding beautician, they are a resource. They are there to listen, not only about your lipstick, but about the stresses of the wedding. Beauticians are commonly great conversationalists, and the best ones are there as an ear, not just as a stylist. You need to be happy with how you look on your wedding day, so make sure to find someone who will make you feel like the glowing bride you are and hear you out on everything from the venue to flower arrangements.
Style it, Don't Cut It
The best way to test a beautician for your big day is to have a test run. Make that multiple test runs. Before the wedding have your hair stylist blow out and shape your hair, but don't have them cut it. You do not want anything permanent to be done by someone you have yet to trust. It is easier with makeup artists, as makeup remover can easily wipe off. They must be willing to try multiple looks, both with hairstyles and makeup, before the wedding, so that you can see all of your options and decide what you really want. The test runs will help you weed out candidates, as it's important to see that they really can do what they claim. Don't let the first time they show what they are made of be the morning of the wedding.
Not Out of Your Budget
Be sure to compare the prices of each of the beauticians you go too. Only go out of your budget if they are perfect and a thousand times better than everyone else on your list. Some beauticians will jack up the prices after hearing the word "wedding" or "bridal party." This is not good. Have a friend go in and ask for the same treatment to ensure that you aren't getting played.
Make Yourself A Queen On Your Wedding Day
Want to have a veil? A crown? Jewels in your hair? Maybe flowers? Make sure your stylist has the skills to work in all the accessories you desire. The same goes for your makeup, as your beautician needs to be able to work with the materials you want. Try to think of what accessories and special products you want to use before starting your search for a beautician. This way you can bring these products and accessories with you on your hunt to show the beautician exactly what they would be handling, what they are signing up for, and they can confidently tell you that they can do what you want.
Is Your Wedding Beautician Available?
You don't know when you are going to need your wedding beautician. If you decide to have a photo shoot at seven o'clock in the morning, they need to be up. Make sure their salon is open at hours that work for you, or that they are willing to make appointments outside of their normal business hours. They also have to, absolutely have to, be available on important days, like the rehearsal dinner, the bridal shower, and, oh you know, the wedding. This person should be flexible, and be willing to book specific days for you. If they are "too busy," they are not for you. In order to avoid that, start looking months in advance so that when others come calling your beautician, they will be too busy for them, because they are already booked for you.
Parking: Now, This May Not Seem Like a Problem…
You are going to be in and out of the salon until the wedding. You want somewhere easy for you to park your car. While its not the highest priority, parking can add extra stress that you don't need while planning a wedding. Worrying about whether the meter has run out or streets with three hour parking will not help the situation. Its best of they have a parking lot at the salon. Even better, see if they are willing to come to you and try some looks and styles out at your home.
In the Know
Your wedding beautician needs to be up to date with all of the new treatments and techniques. They need to know the styles that are in as well as the styles that are out, so you can avoid them. You don't want to miss an opportunity just because your beautician was out of the loop, so make sure they are in.
Now, you can go out there and find the beautician and hair stylist that are right for you and your big day! Need more assistance? Call the Manor, our wedding planners can give you suggestions and make your wedding day as spectacular as it can be!