Wedding Skin Care Tips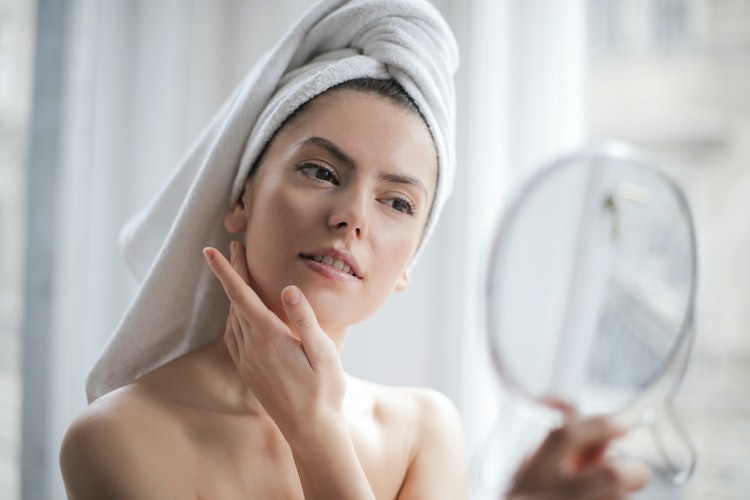 Every bride should feel beautiful from the inside out on their special day. Knowles Hospitality is eager to share our best bridal beauty regimen! The key to glowing skin starts a year in advance, adopting stellar skincare habits to radiate confidence is a must. Whether brides want to take some time for some extra self-care or are finally ready to get their skin back to its youthful glory, follow our tried-and-tested wedding skin care tips.
Have a Relaxing Professional Facial
For brides with no idea where to start or who need a dramatic refresher, having a professional facial will set the tone for a wedding-ready skincare journey. Professional aestheticians help brides learn more about the skin's texture and needs while enjoying some much-needed TLC. Not only is a facial uber relaxing, but monthly facials are also the perfect way to revitalize skin and de-stress before the big day. Brides can take things a step further by inviting their bridesmaids along for a fun outlet and some quality girl time.
Reduce Excess Oil
While some dewiness gives the face a healthy glow, excessive oil creates a distracting shine in photos. To reduce oil production, incorporate the use of mild face wash, skip the toner, and utilize a lightweight oil-free moisturizer. Avoid the common mistake of over-washing, especially since that tends to increase oil production. Additionally, use AHAs (exfoliating acids) to remove dead skin cells, reduce oil production, and improve the overall look of the skin. However, brides must use this sparingly (once or twice a week) to keep the skin's natural barrier intact.
When it comes to the morning of the big day, brides need to prep their skin for a full day of emotion, hugging, changing outfits, exposure to weather (wind, sun, rain), and be ready to withstand a fun (and likely sweaty) evening dancing the night away. Brides should begin by washing their face with a mild cleanser. Next, they'll need to apply their regular moisturizer, and a primer to reduce oil production. This way, a bride's makeup can withstand a busy full day of events. Additionally, brides may want one of their bridesmaids (or a handy Knowles wedding planner) to carry some extra setting spray and blotting paper to keep the bridal party looking photo-ready at all times.
Considering Some Dietary Changes
Healthy insides facilitate healthy-looking and feeling skin. Proper hydration is key, along with eating a balanced diet of fruits, veggies, protein, healthy fats, and sufficient carbs. Try including some superfoods, such as tomatoes, kale, cucumbers, avocados, nuts, fish, and whole grains. Known for its antioxidant and anti-inflammatory qualities, brides-to-be who drink green tea every day may notice brightened skin and reduced acne.
Proceed with Caution When Trying New Products
To maximize their glow, brides may be tempted to use every promising skin care product right before their wedding day. But less is more when it comes to treating skin and hair. Do not try new hair, skin, or makeup products up to three weeks before the wedding. Any reaction from these products may take several weeks to calm down. Ultimately, this will only make the big day more stressful. So to keep things safe, brides should stick with familiar products since they've worked well in the past.
De-Stressed Skin for a Photogenic Bride
At Knowles Hospitality, we understand that wedding planning is an exciting time for brides-to-be. Nonetheless, planning an extravagant event can take a toll on the body. Staying up late planning last-minute details, getting vendors in order, and ensuring the correct invitations are sent out on time is no small task. That's why our professional wedding planners take the complications away from brides, so they can focus on looking and feeling great for the big day.
Need help finalizing every meticulous detail for an upcoming wedding? Dial (973) 731- 2360 today to hire a wedding planner at Knowles Hospitality. Make sure to also subscribe to our blog for more helpful tips, trends, and news related to the wedding industry.