The Best Beauty Products for Wedding Makeup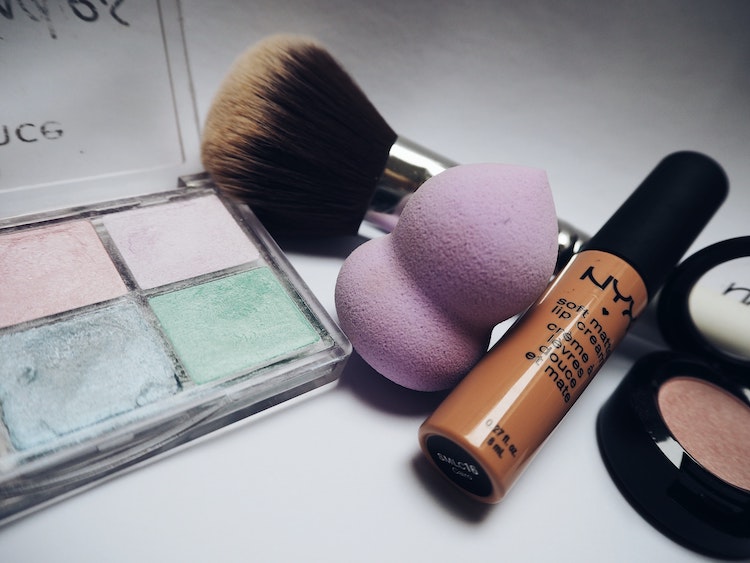 Growing up, girls dream of their future wedding day. Every bride wants to be their most beautiful version of themselves. The dress, venue, and makeup all work to make a woman feel her best on her special day. Your wedding makeup look is not only fun to craft, but it must also serve a functional purpose. It must withstand any unexpected weather, sweat, smudges, and look photo perfect at any moment in time. Whether you hire a professional or want to DIY your makeup, Knowles Hospitality is excited to share our favorite wedding-day beauty products.
Discover the Ideal Foundation for a Picturesque Bride
Estée Lauder Double Wear Stay-In-Place Makeup is a foundation famously known to last 24 hours, and with a long wedding day, a foundation like this is necessary. It requires minimal touch-ups which is beneficial when converting your wedding makeup from sunrise to sunset. The foundation comes in 56 shades, medium to full coverage, and has oil control technology to reduce shine and sweat, making it able to sustain any season's wear (especially summer).
Use Setting Spray to Make It Last the Whole Wedding
Charlotte Tilbury Airbrush Flawless Setting Spray may not be a part of your everyday makeup routine, but it is a must for your wedding day. After finishing your makeup, use a setting spray to lock in your look of love. Lasting over 16 hours, you won't have to worry about your makeup sliding off as you party with your loved ones.  For extra staying power and a smooth foundation application, utilize this as a primer before you apply any makeup.
Achieve that Bridal Glow with Highlighter
Obsessed with a dewy, naturally glowing look? Cream or liquid highlighters give you a refreshed and healthy appearance. Liquid and cream highlighters or blush melt into your skin and blend very well with the rest of your makeup. While a bit of rosy dewiness accentuates the romantic vibe, remember to use it in moderation. To avoid an unflattering shine in photos, keep the highlighter subtle or apply it under your foundation.
Pucker Up: Apply Long-Lasting Lipstick
The celebration of your nuptials deserves nothing less than plenty of toasts, delectable catering and cake, and much-needed smooches from your new hubby. With so much love in the air, your lips go through a lot on your wedding day. This calls for the best long-lasting lipstick you can get your hands on. Maybelline New York Superstay Ink Crayon Lipstick is an eight-hour wear lipstick that will persevere through whatever the day might bring. Without ever appearing dry or flat, this lipstick always looks great in photos! Be sure to slip this into a bag in case you're in need of an emergency touch-up.
Start with a Primer
Both eyelid and face primer hold the makeup look together the entire day. Milk Hydro Grip Primer and Urban Decay Eyeshadow Primer Potion are both excellent choices. Makeup artists will tell you the importance of primer for a smooth application and staying power. With a trusty primer, your eyeshadow will never crease and your face makeup will stay put. It also fills any pores, imperfections, and discolorations, making your skin appear completely flawless.
Invest in Quality Waterproof Mascara
Weddings are important moments for expressing love not only to your new groom but to all the loved ones in both of your lives. With endless heartfelt speeches and sentimental dances, brides often find themselves shedding joyful tears multiple times throughout the day. To prepare for the waterworks, waterproof mascara is essential to a bride's beauty regimen. Waterproof mascara works wonders in preventing brides from streaky smudges. Additionally, having some tissues handy is very helpful for brides that are extra tear-prone.
Build a Wedding Beauty Regimen to Fit Your Needs
At Knowles Hospitality, we know every bride is different. That's why we recommend finding a beauty regimen that caters to your specific needs. If you need help or are unsure, hire a professional makeup artist to help you achieve the long-lasting romantic look of your dreams.
Our team of professional wedding planners boasts unrivaled knowledge and guidance to deliver exceptional weddings. Make sure to subscribe to our blog for more tips and tricks! Dial (973) 731-2360 and begin the journey to your dream wedding!