How to Get Ready the Morning of Your Wedding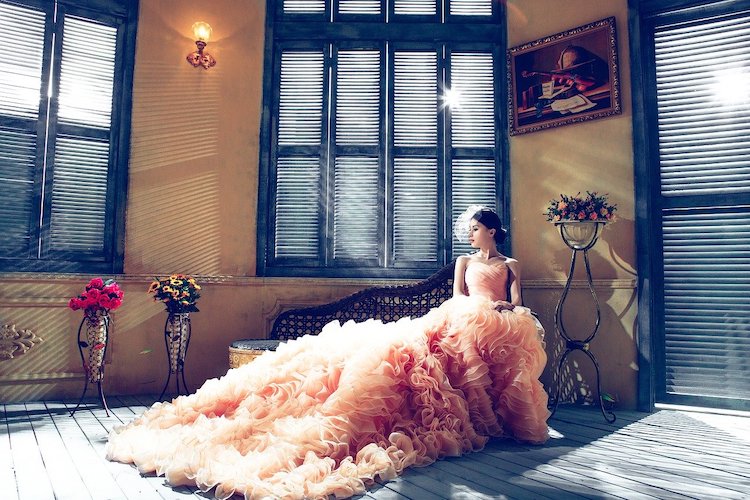 After preparing and planning relentlessly for your dream wedding, it's finally time for the big day! You spent months dreaming about this day. Now that wedding finally arrived, what do you do next? Continue reading Knowles Hospitality's guide to the morning of your wedding.
How Much Time Will It Take to Get Ready?
Plan out one last thing for your wedding: a wedding day morning routine. There are a couple of things that need to get done, such as a thorough skincare routine right when you wake up. A morning alarm clock will change for everyone involved. But for the most part, hair and makeup will take the majority of the day. Furthermore, make sure to allow 60-90 minutes for bridesmaids to finish hair and makeup. This will then gives brides 60-90 minutes only for makeup, and 60-90 minutes for hair.
A little tip! If you have thicker hair, wash your hair the day before, so your scalp has a better chance to produce oil, and make it easier for the hairstylist to grip and transform into fabulous hairdos. These are standard time slots for the bridal party. However, for efficiency, it may help to keep more than one makeup artist and hairstylist to aid the bridal party in getting ready.
As this part of the process requires more detail, make sure to talk about the prices for getting the bridal party-ready. It's also critical to plan this part of the day as it will also take the most time and will impact what time you need to wake up.
What Do I Wear the Morning of the Wedding? 
There isn't much to think about when deciding what to wear for the day, as you'll be wearing your dream dress for the rest of the day. Go for something extremely casual and comfortable for you. For some people, casual comfort means wearing a loose shirt and jeans; meanwhile, others prefer sweatpants or athleisure. No matter what your style, remember to wear a loose shirt that you can take off with ease since this is the outfit you'll get ready in.
Only a few people, such as close family members and bridesmaids, will see this casual look. Remember – this is for comfort! It's easier to get ready in a loose t-shirt, button-up shirt, or a robe as all of them can slide off easily any makeup in a mess or hairstyle in tangles. Robes are a great touch to add because they can serve as memorable gifts, for example ordering DIY silk robes for the bride and her bridesmaids. Whichever outfit turns out to be the best option, keep the go-to outfit as comfortable as possible in case any pre-wedding mishaps occur!
Relax & Release Some Steam Before Your Wedding
It's more beneficial to decompress on your wedding day. From meditating to saying a prayer, both of these activities can help to stay calm and in the present. After months of preparation and planning, the best thing to do is to be more lenient on the big day. Relaxing, having fun with bridesmaids, and eating well with benefit the bride for the rest of the day.
Eating and drinking will help with any energy you might lose throughout the day since it will be a long one. Our experts recommend you enjoy a delicious breakfast and pay attention to your body's needs throughout the day.
As it's your big day, don't skip out on any vitamins you usually take and increase your water intake during the day. This will be helpful when you're getting hair and makeup done. For more expert wedding planning advice, make sure to subscribe to our blog!