What Are Glam Bars?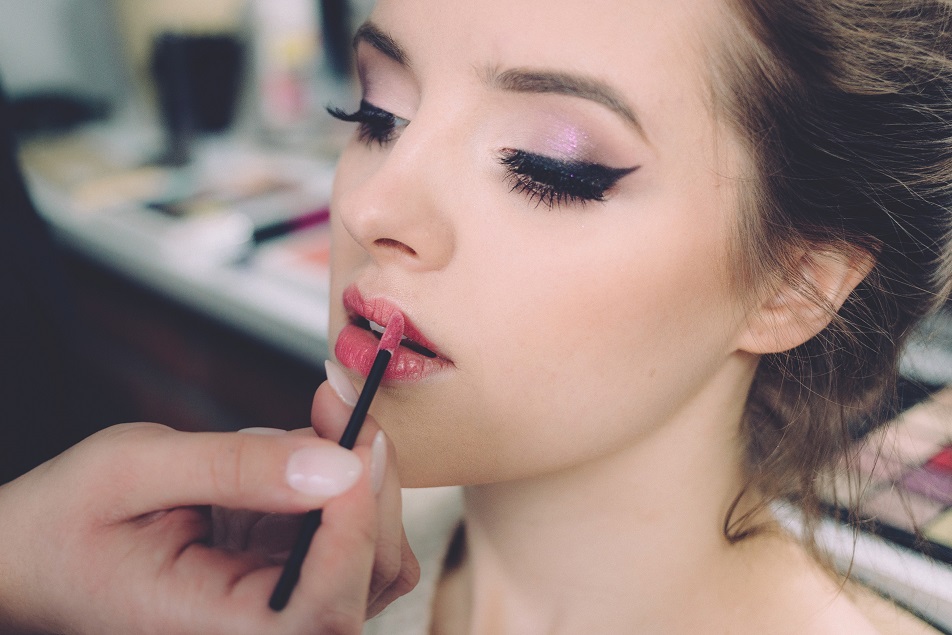 When we say "glam bar," we're not talking about an extravagant cocktail lounge. We're talking about your bridal party's go-to location for hair, make-up, nails, waxes, and more. So, what exactly is a glam bar? A glam bar is a professional establishment consisting of every service for your head to toe needs, whether that be last-minute nail retouchings, waxes, hair, and makeup maintenance, or anything else. On the day of your wedding, when the "bride squad" is rolling deep and in need of some aesthetic tune-ups, you'll be very grateful for your glam bar. Also commonly referred to as a beauty bar, glam bars should provide a beautiful, inviting, and relaxing environment where you can get gussied up and leave feeling confident.
Most glam bars provide a top-of-the-line selection of hair and beauty services for your wedding day. Beauty bar professionals are experts in all areas of beauty, so you will be able to customize your experience based on your budget and personal style. If you choose to have your hair styled at a glam bar, try booking an earlier appointment to have a test run to see what style suits you best. We don't want you second-guessing yourself because you don't like how your hair looks on the day of the wedding. Same-day wedding glam bars frequently get backed up, so make sure to book a glam bar session months in advance. You'll also want to book it early enough in the day so you don't feel rushed. Many brides choose to take their bridal parties to glam bars because they mimic a lounge atmosphere where you can relax, have a glass of champagne, and enjoy a morning of friends, fun, and brunch.
Bring The Glam With You
Wouldn't it be nice to have a hair and make-up artist on hand to touch up your make-up, re-pin your hair, or brighten your lips? Sure, you'll get beautified in the morning, but what about when the tears of joy start rolling down your face, and you need a touch-up.  Luckily, you can bring this exciting glam bar on the road with you. We're talking about a steady flow of touch-ups for your bride tribe at your wedding reception. This is a fairly new concept adopted by wedding planners, but when done right, it can be a total hit. Many couples book beauty companies to provide their guests with on-site glamour-focused amenities. Especially for a hot summer wedding, having this hands-on service is a blessing. Ladies of all ages could need a touch-up after sitting through a service followed by a sweaty cocktail reception.
Many wedding planners have incorporated glam bars into their ladies' restrooms at weddings. Depending on the size of the wedding, you can hire two or three hair and makeup artists – equipped with straightening and curling irons, hair spray, bobby pins, lipsticks, setting powders, and more – to fix any beauty malfunctions. An on-site hair and makeup artist will also help the bride with touch-ups throughout the day, making sure she's looking her best for the hundreds of wedding photos.
Glam Up Your Wedding With The Manor
Whether you plan on going to one or bringing one to the wedding with you, glam bars are an excellent addition to your special day. You have put in months of planning and work the celebration; it's only fair to look your absolute best throughout the day. Having a glam bar at the reception is a wonderful way to let your guests feel confident throughout the night. Eliminating the stress of looming beauty blips will let them enjoy the band and appreciate the newlyweds. To get some more information about glam bars, call the expert wedding planners at The Manor.  With over a decade of experience, The Manor will ensure your wedding is everything you've dreamed of and more.  Give the Manor a call today at 973 325 2060!