How to Apply for a Marriage License In New Jersey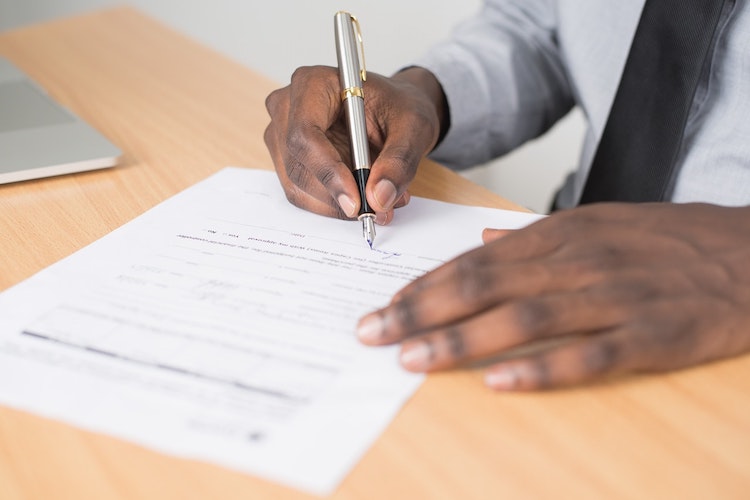 Applying for a marriage license is probably the most important thing on your marriage to-do list. To make your marriage legal in the state of New Jersey, and to acquire a marriage license, keep the following things in mind.
Where to Apply for a New Jersey Marriage License
You can apply for a marriage license in the New Jersey municipality where either applicant resides. If at least one applicant can establish residency, the marriage license will be valid throughout the state. If neither applicant resides within New Jersey, the application can be submitted to the municipality in which the ceremony will be performed. In this case, the marriage license will only be valid within the municipality that it was submitted in.
It's a good idea to contact the municipal office that you're planning on visiting ahead of time. That way, you'll be able to find out what hours the local registrar will be in the office, and you will be able to inquire if an appointment is needed to visit the office.
How to Apply for a Marriage License in New Jersey
To apply for a marriage license, you must first complete the marriage license application form. You can get this application form at the local registrar's office or your local municipality. Once you obtain the application form, you must sign the application, under oath, in the presence of the issuing authority.
What to Bring When Applying for a Marriage License in New Jersey
There are several important documents you'll be required to bring when applying for a marriage license in New Jersey. When going to the local registrar, be sure to have the following documents and items:
Proof of identity: either your driver's license, passport, or state/federal I.D.
Proof of residency by at least one applicant
Social Security card or number
A witness, 18 years of age or older
The $28 application fee
If it is either applicant's second marriage, a copy of the applicant's divorce decree
With these items in your possession, you should have no trouble applying for your marriage license.
Plan in Advance When Applying for a New Jersey Marriage License
Care planning is essential to acquiring your marriage license on time. After you file your application with the local registrar, there is a 72-hour waiting period before the marriage license can be issued. It's also important to keep in mind that while your marriage license application is valid for six months from the day it is accepted, once you pick up the license, it is only good for 30 days. With these timelines in mind, you should plan the application and pick-up of your marriage license per your wedding day.
By following these steps carefully and on time, you should have access to all you need to acquire your marriage license and ensure the legality of your marriage, ahead of your wedding day. Need additional guidance in planning your wedding? Having earned a renowned reputation throughout northern New Jersey, Knowles Hospitality's wedding planners can help your wedding go off without a hitch. Contact us today to schedule a meeting with our expert wedding planners.