Your Essential Wedding Morning Checklist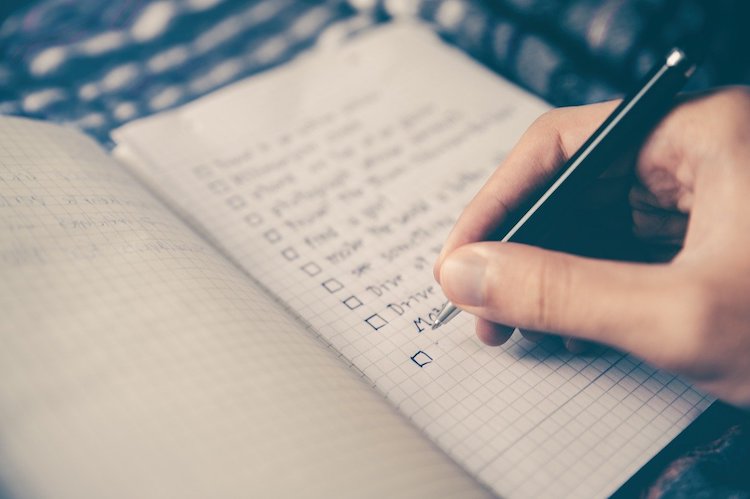 It's the morning of your big day! You worked so hard to meticulously plan your dream wedding. With family and friends running around, you are trying to pull every last-minute detail in place. To avoid getting caught up in the whirlwind, follow this checklist the morning of your wedding day to ensure a smooth start to your nuptials.
Double Check Logistics are in Order
First things first, go over your itinerary so it is fresh in your mind. Make sure your vendors and guests know the expected timeline for the day's events. It may be helpful to put an organized family member in charge of overseeing the logistics, so no one gets left behind. Don't forget to bring your vows, marriage license, and rings. To eliminate logistical and organizational responsibilities entirely, contact our experienced wedding planners at Knowles Hospitality.
Pre-Pack for Your Honeymoon
If you are leaving for your honeymoon the night of your wedding, it is helpful to pack the night before. After a full day of events, you will not have the energy to pack for your first trip as newlyweds. Instead, have your luggage ready to go with all the necessities for your destination. Don't forget to bring your passport and travel documents.
Prepare Your Getting-Ready Room
Getting ready for your wedding is an event in itself. To get the good vibes going, bring all the necessities beforehand, such as music, OJ (and champagne of course), bridesmaid/groomsmen goodie bags, hair and makeup accessories, and your dress/suit.  Be sure to prepare these items ahead of time so you can enjoy some intimate moments with your bridal party before the ceremony.
Pack Your Emergency Kit
The last thing you want to think about on your wedding day is locating a Tide-to-Go pen and some ibuprofen, but these are essential items to have handy in case of any kind of accident or ailment. Have a family member pack an emergency kit of ibuprofen, tissues, Tide-to-Go, extra shoes (preferably flats), touch-up makeup, gum or breath mints, a sewing kit, hem tape, a lint roller, deodorant (for nervous sweats), extra contacts, and some cash (just in case).
At an outdoor wedding, there is more room for error thanks to Mother Nature's tendency for spontaneity. To prepare for the elements, bring an umbrella, waterproof makeup, enough SPF to go around, extra water, bug spray, bobby pins, and a sweater.
Practice Your Vows
For couples who chose to write their vows, take a moment to review and practice. During the ceremony, emotions may make it difficult to speak clearly. Practicing beforehand will help you profess your love and commitment with confidence. Don't forget to write them down and take them with you!
Get Bridal Party Photos Out of the Way
Sometimes wedding photos take time away from enjoying your reception and keep guests waiting. To keep your itinerary flowing, get some of the bridal party photos done early.  Since the bridal party is involved in pre-wedding events, take family and bridesmaid/groomsmen before the ceremony.
Don't Forget to Eat!
The morning of your wedding is full of anticipation and excitement. Throughout the day, the bride and groom are often too busy greeting guests, taking photos, and involved in wedding activities that they do not have time to eat. To avoid passing out or feeling unwell, be sure to eat a healthy breakfast that will sit well in your stomach. Remember the emergency kit? Stuff a few granola bars in there to avoid a hangry episode.
Take a Moment for Yourself and Relax
In the hustle and bustle of last-minute preparations, it is easy to lose sight of the true meaning of the day. Be sure to cut out some time to reflect on the beauty of each moment. The big day has dawned, and it is time to relax, let go, and remember not to sweat the small stuff. At Knowles Hospitality, we know how to handle every possible wedding situation and avoid unforeseen mishaps. Contact our expert wedding planners to ensure a smooth flow of events so you can enjoy your beautiful wedding to the fullest.