What Are the Top Bridal Shower Trends?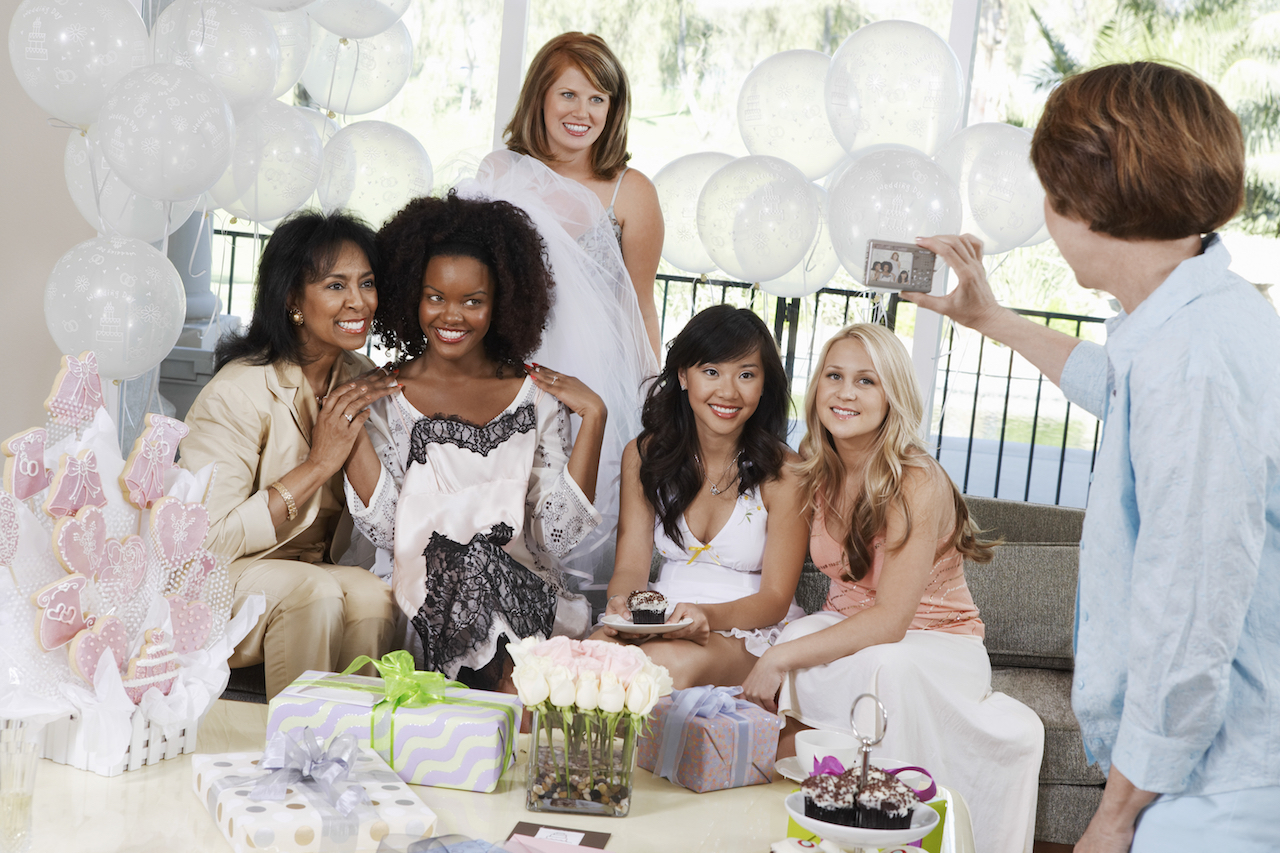 Your bridal shower is a special day that leads up to your wedding. Though brides are often asked their opinion to help others happily plan, bridal shower there are emerging trends that are sure to please both the bride and her groom-to-be. From a combination Jack and Jill party to a swanky location to brainstorming the myriad of gifts and centerpieces, the wedding experts at The Manor will shower you with recent top bridal shower trends you should include when planning a bridal shower.

"Let's Do Brunch" Themed Bridal Shower
These days, bridal showers go far beyond the traditional backyard finger food lunch or dinner. Why not jump on the brunch bandwagon and celebrate in style. Brunch is always a good idea. Not only are breakfast foods scrumptious- you can set a chic atmosphere with the right decorations. You can use antique décor such as wooden distressed boxes to hold guest favors, place linen napkins inside to hold breakfast bread or stack as a focal point. Also, wrought iron plate tiers add a touch of class along with antique silver trays and colored glassware for a memorable and beautiful party. When planning the bridal shower you can choose from a plethora of flowers; however, pastel colored flowers such as Gerber daisies add a pop of color as whimsical centerpieces.
Serve breakfast food such as waffles, eggs, pastries, and doughnuts, and don't forget tiny jam jars. While breakfast isn't complete without coffee and teas, you can also have a fresh squeezed orange juice station complete with cute straws. As a tasteful treat, serve your family and friends fancy champagne- even better— mimosas.
Bridal Shower Zen Spa Day
Planning your wedding day can have brides stressed out, and so an afternoon Zen spa day can give the bride and her guest's something special to look forward to and bring out their inner goddess. Consider holding your bridal shower at a spa, or hiring aestheticians to come to a house to provide facials and massages for your guests. Set the theme with soothing Zen music or hire a harpist. For brides into aura cleansing, hire a yoga instructor to lead mediation. Decorate with small water trickling fountains and plenty of plush seating and pillows, all to create a relaxing environment. Offer a variety of antioxidant rich teas, fresh fruit, and healthy appetizers. Giving your guests a chance to put their mind at ease and enjoy a calm afternoon will be a positive and beautiful event they will appreciate.
Couple's Bridal Shower
For guests traveling a distance for your big bridal shower or for couples whose partners are in the same circle, the latest bridal shower trend is an ideal match for your upcoming party. A Jack and Jill shower combines the spouses and significant others, and male and female relatives on the guest list. This type of shower allows time for everyone to come together, and guys to relax and, well, be guys. Couple bridal showers tend to have a more relaxed atmosphere such as a BBQ party or a cocktail party. Similar to an engagement party but with more guy-friendly gifts on the registry- think Macy's and Home Depot.
Trendy Bridal Shower Games
Traditional bridal showers featuring the grand event of the bride-to-be opening her myriad of gifts for hours on end, are fast becoming part of the past. And that includes gift bingo. You can spice up a traditional bridal shower by adding some of these fun games to your party.
A new trendy game to play is "What's in Your Purse?" Have a list of items and point values. For example, the bigger and more obscure items are worth more points. Whichever guest totals up the most points for the items in their purse, wins a prize—maybe even a designer purse!
Who doesn't love Disney songs? Create a fun game by playing the first few seconds of a Disney love song. Guests will have to quickly guess the movie that matches. The game is traditionally set up as a worksheet. The person with a correct match wins the game.
Trends in Bridal Shower Favors
Perfect for the end of a brunch themed bridal shower, an appropriately themed guest favor is a mini bottle of Champagne or bottle of wine with customized labels or tags. From one shower to another, a practical favor is to gift organic or scented soaps and shower scrubs. You can also choose to display a large bowl filled with various flavored lip gloss or nail polishes in the colors of your bridal shower theme. Delight guests by allowing them to select the item they like. Also, the color of the bowl will act as part of the décor. Another new trend in bridal shower favors is miniature flowers in decorative vases. These cute and unique gifts make the perfect accessory for a desk or bedside table.
Here Comes The Bride
Planning a bridal shower for your special guest of honor is an exciting time. To properly shower her with love choose one of these trendy themes you know she will appreciate. With timeless decorations, fun games, and wonderful shower favors, wedding planners at The Manor can bring help plan the perfect bridal shower.