Milestone Birthday Party Trends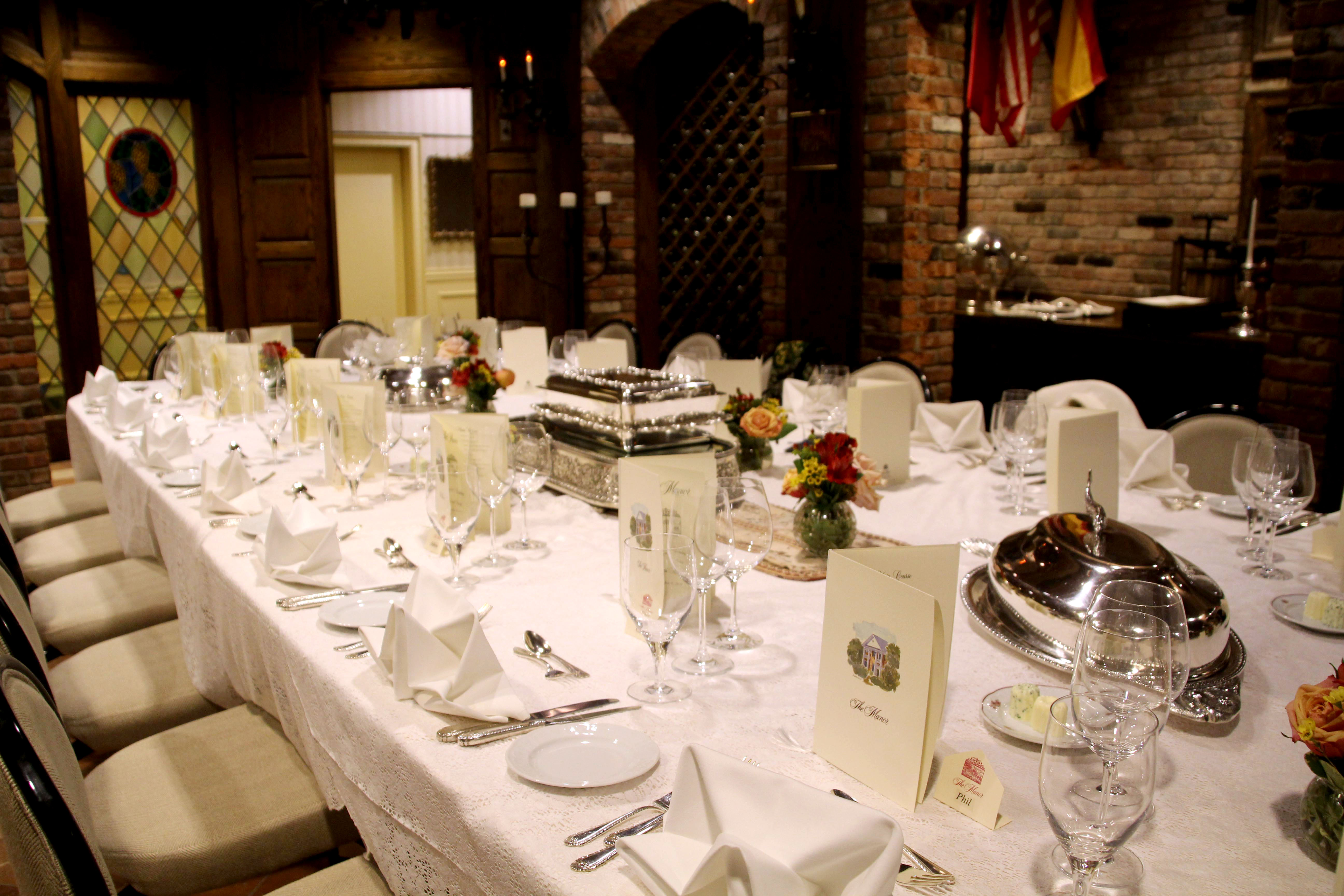 For a 30th, 40th, 50th or other milestone birthday, friends and family will often plan a birthday party, perhaps a surprise birthday party for the guest of honor. A milestone birthday party may include just a handful of close family and friends, or it may be a larger-scale celebration with 100+ guests invited. Some families prefer a smaller gathering, and some see this milestone birthday as a great opportunity to gather their loved ones from near and far, which might not happen very often in our busy world.
Another trend is planning a series of parties, perhaps starting with a family-only brunch at a top NJ restaurant brunch, and then hosting a larger dinner in a spectacular NJ ballroom. Some families plan weekend birthday celebrations with multiple events planned.
Here are some of the top trends in milestone birthday parties:

Hosting a fine dining experience at one of our top NJ restaurants, treating guests to a lavish multi-course dinner in a beautiful setting. It's an indulgent celebration, featuring a chef-created menu filled with the guest of honor's favorite dishes. And if your guest of honor has always enjoyed dining at our restaurants, it will mean even more to have this party at his or her favorite restaurant.
Host a cocktail party, which provides lavish gourmet menu options in a party style meant for mingling, and featuring our top NJ chefs' finest menu creations.
Host a cocktail party, dinner and dessert hour for an unforgettable dining experience as well as a constantly impressive party.
Plan signature drinks themed to the guest of honor.
Design a gorgeous birthday cake themed to your guest of honor's favorite things, or in keeping with your party's color scheme.
Plan a lavish dessert hour filled with cakes, pastries, pies and other top-trend party desserts to end your party's menu with crowd-pleasing treats.
Plan décor that features a theme, or a top color scheme, to add an extra element of personalization to the party. Top party décor trends include plenty of fresh floral centerpieces and personalized signs welcoming guests to the party, or sharing interesting FYIs about the guest of honor. Name guest tables after interesting FYIs about the guest of honor, or his or her favorite destinations, Broadway shows, movies or other choices.
Include in the milestone birthday celebration the playing of a video about the guest of honor's life, or sharing birthday messages from guests in attendance as well as those who couldn't travel in to your NJ party venue.
Set up a guest book in which guests write personalized messages to the guest of honor.
For a larger birthday party, consider hiring a professional photographer to capture all guests without it being a lot of work for a guest, or rent a photo booth to capture fun, prop-accented photos of the guest of honor and party guests.
Include cultural birthday rituals and songs to personalize the party.
Include DIY party details to further personalize the party's décor and party favors.
Invite the guest of honor to say a few words at the start of the party, or at the close of the party, thanking party hosts and guests for attending.
Create a personalized hashtag for social media sharing of party photos and video.