The Most Stylish & Comfortable Wedding Shoes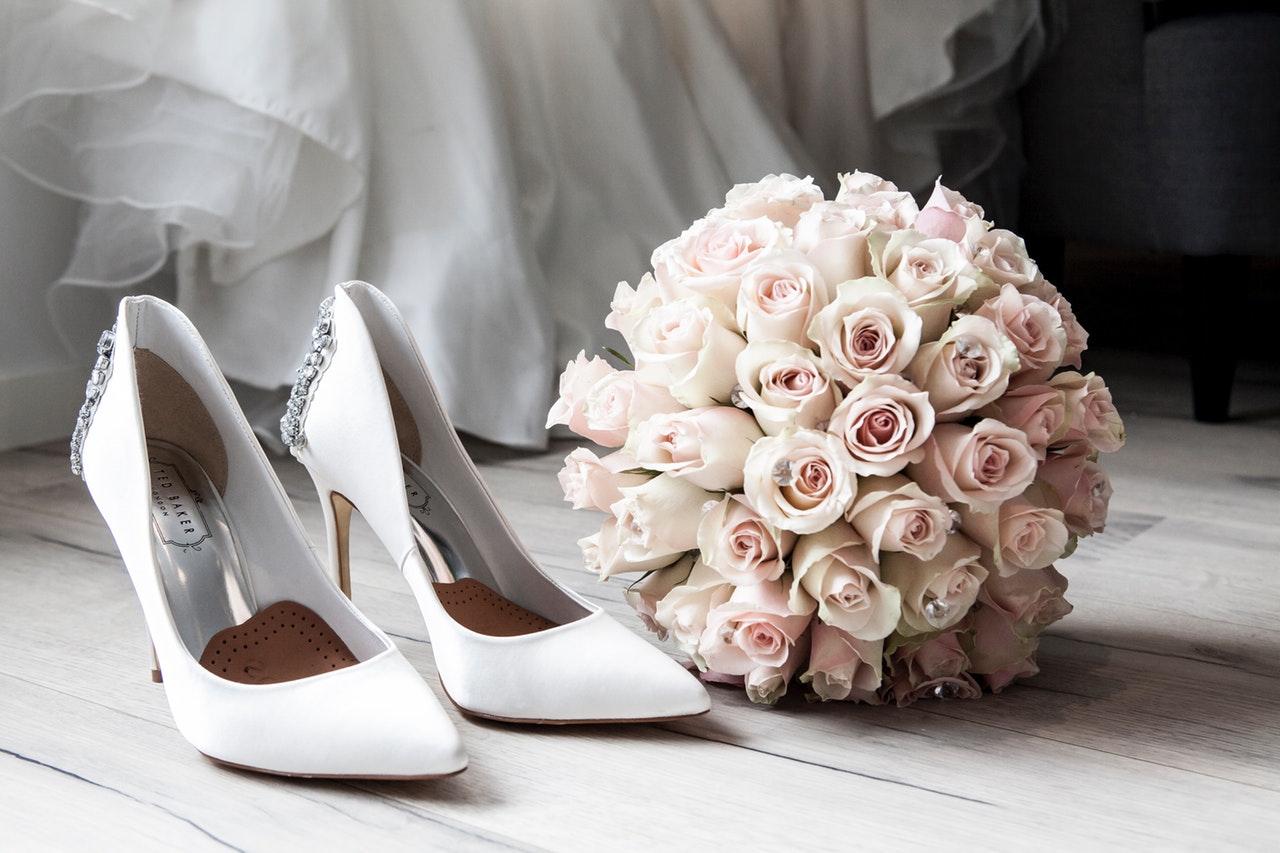 Getting dressed up for a wedding is all fun and games until it comes down to the shoes. Whether you're the bride, maid of honor, or a guest, the shoes you decide to wear is vital to not only your completed look but also your comfort. Weddings are such a fun event to attend but what really kills the mood is a pair of uncomfortable heels. Forget about your feet for once and enjoy this special celebration! Our bloggers at Knowles Hospitality know exactly what you're looking for in a pair of comfy wedding shoes and have compiled a list of the top cutest and most comfortable heels of all time.
Fun Flats & Adorable Kitten Heels For A Wedding
If you're adamantly against heels and would rather choose comfort, flats and kitten heels are for you. We get it, heels can be super uncomfortable and downright painful at times so why not forget about them? Ballerina flats have come a long way these days. We love a bedazzled or crochet flat for a wedding to perfectly match a clutch and accessories. They come in every color under the sun, making it easily accessible for everyone to find! A low kitten heel answers all of our prayers when it comes to comfortable footwear and not to mention, they are totally back in style. Kitten heels are just as versatile as regular heels being open-toed, strappy, and just as detailed. It's hard to go into a store and not find kitten heels these days so why not hop on the trend for the next wedding you attend?
Versatile Block Heels For More Than Just A Wedding
We paid our respects and left the stilettos and platforms in 2019 and found a new love for 2020: block heels. Block heels take away the fear of walking on a super-thin heel and have given us the confidence to rock more comfortable, less wobbly footwear on and off the aisle. Brides, own your aisle on your stable strut to the altar and later on tear up the dance floor without having to take off your shoes halfway through the night. A bride nor her guests should have to deal with painful shoes on such a spectacular wedding day. What we love most about block heels is that they can be dressed up or down. Depending on what type of details they have like the hardware and materials, most of the time they make for great everyday comfy daytime and nighttime pair of heels.
Fewer Straps & More Ribbons Please
Some of the most uncomfortable parts of a new pair of heels are the straps. There's nothing like a fresh heel strap digging into your ankle for the entirety of a wedding ceremony. That's why we love our formal shoes with ribbons rather than straps. Ribbons allow for a fun look without all of the pain. Wrap your ribbon straps around your ankle and finish it off with a bow for the utmost cutesy look. It's one way to spice up a subtle dress as a wedding guest and a quirky option for the bride full of surprises. Forget about breaking in a pair of unpleasant heels and turn to ribbons for comfort instead.
Look Confident & Feel Comfortable At Any Wedding, Even Yours
It's 2020 and we are so over uncomfortable shoes! Stop killing your feet with high heels because there are alternatives ladies. Footwear is what can make or break any outfit, especially a wedding look so start focusing on what is more important, the well being of your feet! By switching out high heels with kitten heels and straps with ribbons, you will be doing yourself instant favors. Stop worrying about your feet and start enjoying the joyous wedding. Our master wedding planners at Knowles Hospitality can help you or someone you know celebrate their wedding day and make it an unforgettable evening. Contact Knowles Hopsitality at (973)-731-2360 for more information about our wedding services.