Planning an LGBT Wedding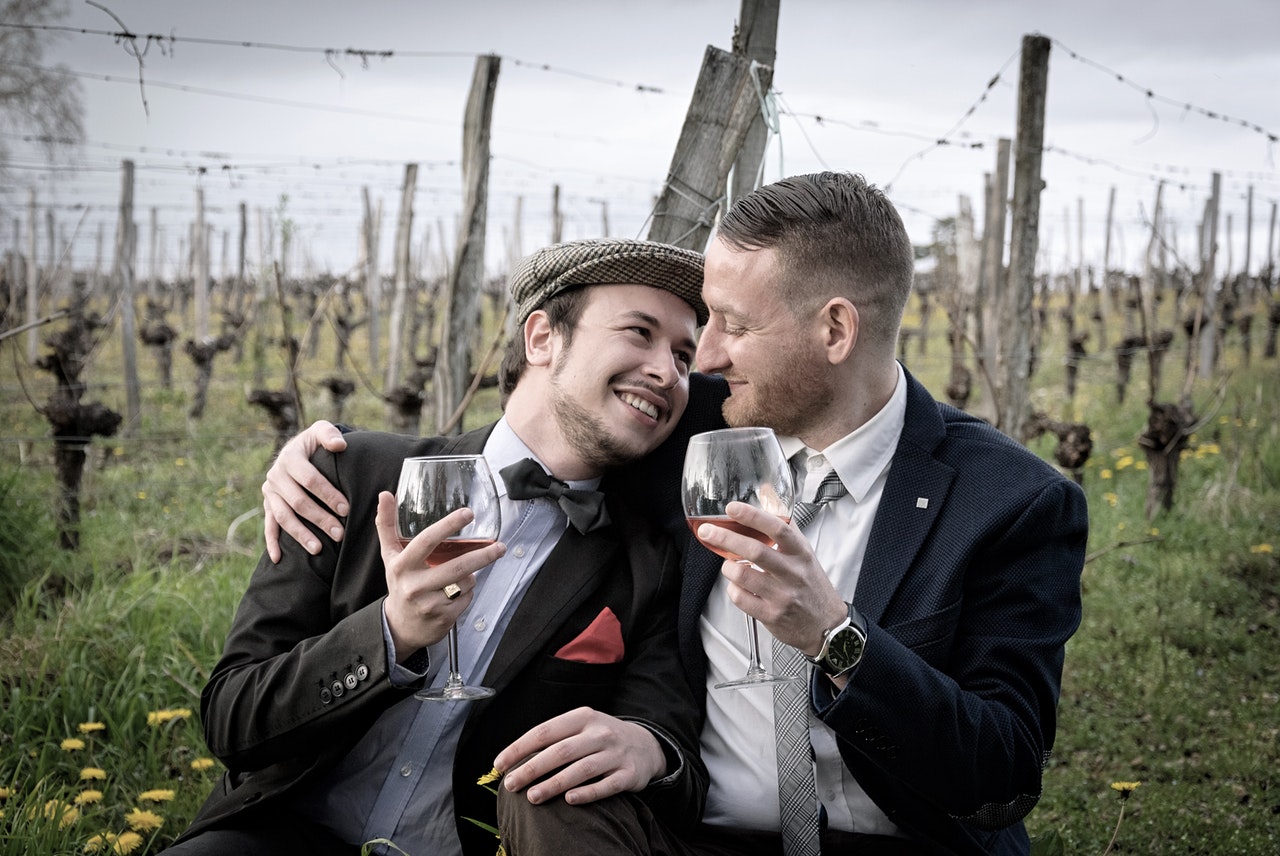 The wedding industry overflows with traditions and roles specifically for brides and grooms. The bride walks down the aisle with her father while the groom waits patiently for her by the altar. The best man says a toast while the maid of honor always has bobby pins and lipstick prepared. But what if you have two brides? Or what about a wedding with two grooms? On a day that is already complex and hectic to plan, this situation brings a different set of complexities. But don't worry!
The wedding planners at The Manor are here to help you prepare for your special day no matter whom you are marrying. Here are some tips for planning a stress-free Lesbian Gay Bisexual Transgender (LGBT) wedding.

Make Your Own LGBT Wedding Traditions
Your wedding is your day to celebrate with your partner, so don't try to accommodate for every tradition out there. Most traditions adhere to heterosexual norms, which might not just fit with what you have in mind. The bride typically walks down the aisle, but what if your ceremony has no bride? Don't worry about that, you shape your wedding ceremony without regard for what others may expect. If you want, both grooms can walk down the aisle separately. They can walk down with their parents, or they can even travel hand in hand to the altar.
If you want to travel separately, flip a coin to see who goes down the aisle first if you cannot make a decision. Alternatively, same-sex couples sometimes have two aisles, and both walk down at the same time. Feel free to also dispense of the traditional vows, create your own! And substitute the incorrect gendered pronouns with what you feel fits the two of you.
What to Wear?
Two grooms have it much easier than two brides, so we'll start there. With homosexual grooms, you just have to rent two tuxes. You decide if you want to get the same tux, although that might seem too matchy. You should try to have the same color scheme or style, rather than the same exact tux. Don't be afraid to stray from the traditional tux—you have the freedom to make this wedding your own. Since you will wear this outfit for quite a long time, you will want to be comfortable.
For LGBT brides, it isn't as simple as renting a tux. If you don't want to wear the fabled white gown, you will likely have to get something made to suit what you really want. If you want to be unique, begin the search for your outfit as soon as possible, at least months in advance, as it will usually take months for your perfect wedding outfit to be created. What if both LGBT brides plan on walking down the aisle in the same outfit? Avoid this wardrobe mishap by sharing your look with your family and friends. This way they will be able to guide your partner away from clashing styles and colors or maybe even the same dress!
The LGBT Wedding Party
In an LGBT wedding, you have no need to adhere to the gender norms of the bridesmaids and groomsmen. Your closest friends and relations should be in your wedding party, whether they share your gender or not. Due to this, LGBT couples will usually skip the gendered names and call the wedding party something like the "I Do Crew," "Adventuring Party," "Friends of Honor," "Honor Guard," and "Bridal Brigade," so don't be afraid to put your own spin on it! You can also have the man of honor, or the best woman, rather than the typical titles. Or, you can forgo the best member of the bridal party tradition altogether—just make sure all of their traditional responsibilities are covered, perhaps by splitting them between members of your very own, "I Do Crew?"
Having a same-sex wedding shouldn't mean you can't go out for your own bachelors/ bachelorettes parties! If you and your partner have different visions for a pre-wedding bash or want to invite different people, take some time to yourself and have your own parties! Just because you and your partner are the same gender does not mean you have to do everything together. If you want, you can start in different locations and then meet up with your partner's party later on in the night. Whether it's a trip to Vegas, a night out on the town, or weekend at the beach, your pre-wedding extravaganza is yours to make your own.
You've Got a Friend in Social Media
Planning your invitations or trying to get ideas for the perfect cake, but don't have any creative ideas? Pinterest and Instagram serve as your go-to for out-of-the-box ideas! Thousands of ideas await you on these inspiring social media platforms. Show your pride with a rainbow-layered wedding cake. Have classy signs that say "Mr. and Mr." or, of course, "Mrs. And Mrs.," or add these sayings to your invitations in a stylish font.
Don't Let Anyone Get You Down
Despite all the leaps that have been made in the past few years, discrimination continues to persist against LGBT couples in certain areas. You do not want to waste your time and energy on people who will not treat you with the respect you deserve. Be upfront if your partner is the same sex or transgender. Tell them that your wedding is LGBT before making plans so they can tell you immediately if they have an issue. Heteronormativity parades through the wedding industry and people will make assumptions about your partner's gender.
How can you avoid this? If you can afford as much, hire a wedding planner who has experience with LGBT weddings. He or she will know the best to go to and the ones to avoid altogether, saving you time, energy, and making your life less stressful.
Don't listen to ignorant friends or relatives. Your LGBT wedding will be just as beautiful as the ones you hear about in stories. Need help finding the perfect venue or suggestions about the bridal party? Contact the wedding planners at the Manor today! We are here to help make your special day just the way you want it.