Popular Bridal Shower Trends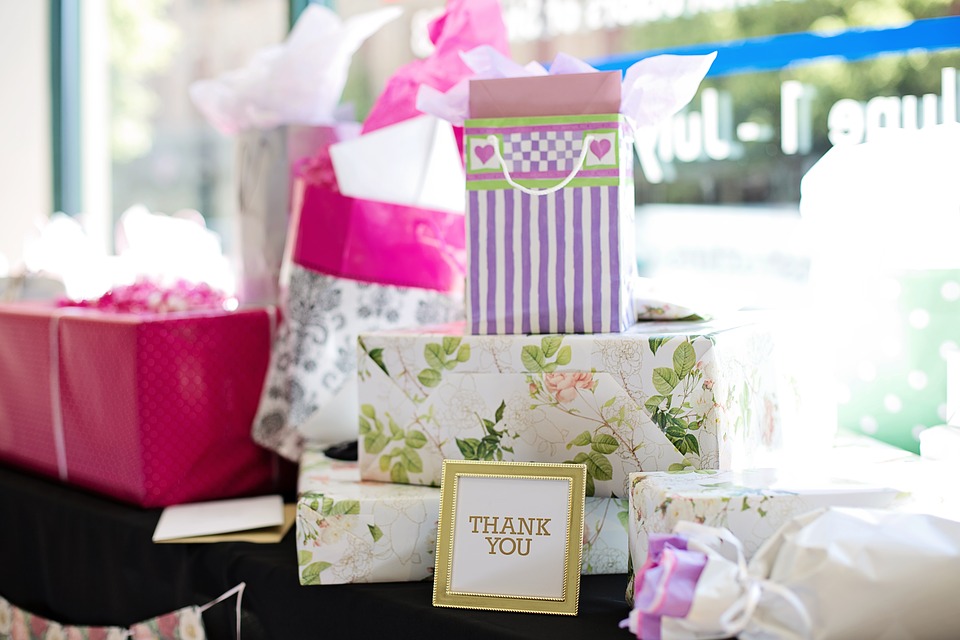 Bridal showers are a fun pre-wedding celebration to honor the bride-to-be, and "shower" her with gifts to help her set up her new home. Whether you are the Maid of Honor or mother of the bride, it's no longer solely up to the bridal party to plan the bride's shower. Nowadays, any close relative and friends can join in on the planning. And so, the wedding planners at The Manor share all you need to know when it comes to planning a memorable bridal shower the bride will cherish for years to come.

Selecting Your Bridal Shower Theme
The most important thing to keep in mind when choosing a bridal shower theme is the bride. This party is for her; so make sure every detail is a reflection of her personal tastes and style. Choosing a bridal shower theme sets the tone for the entire celebration. It determines the décor, colors, and tablescape down to the matching baked good and party favors. Thus, honor the bride and incorporate her unique tastes.
If the bride is adventurous why not host a travel theme bridal shower for the world traveler? You can include globes, suitcases, old passports, and luggage tags for your party décor. Does the bride have a favorite vacation spot? How about a Parisian theme with decadent baked goods and soft pink colors? Is she a wine connoisseur? You could create an Italian vineyard with bruschetta hors d'oeuvres and offer guests a wine tasting with decadent food pairings. Planning the theme of a bridal shower should also incorporate the bride's interests or hobbies that can be worked into other aspects of the party's theme such as favorite music and food to make the party all the more special and memorable.
When is the bridal shower taking place? Considering the time of year and season as a helpful starting point for choosing your theme. Maybe the bride-to-be would like a fall themed tea party or a winter wonderland party? Food options during this time of year can be extra fun, especially adding spices, ciders, and soups into the menu mix.
Bridal Shower Registry Etiquette
Opening gifts and constructing ridiculous hats out of gift ribbon is often the main event at bridal showers. Today, more modern bridal showers break away from what could seem like monotonous gift-opening traditions, encouraging guests to bring unwrapped gifts, or better yet, mail the gifts directly to the bride's home.
As an attendee, you're expected to select a gift off the bride's registry. You may select items within your personal budget; this is ideal if money is tight. If most of the items on the wedding registry are already bought, it is customary to bring something small for the bride, like a bottle of wine or fancy dishtowels. Don't forget to include a card so the bride can keep track of your thoughtful gift.
Bridal showers were traditionally intended to help the couple start their new life together. Nowadays the types of registry gifts vary. Almost every bride registers at one or more stores to make selecting gifts a simple and stress-free process for the guests. There are a lot of clues as to what type of gift you can bring to the shower, even if there isn't a registry. For example, the theme of the party and the invitation can be very telling. For example, if the theme were a monogram shower then monogrammed gifts would be encouraged. For best wishes showers, it is customary for guests to bring sentiments for the bride to read either aloud or in private.
If you're still stumped on finding an appropriate gift here are some popular ones to choose from:
New home gifts: Crystal vases, Cashmere throw blankets
Subscription box service: workout gear, clothing
Entertaining gifts: Champagne flutes, Decanter, Linen napkins, dessert stand
Gifts for the bride: Jewelry Box, Robe
Guests should also consider their personal budgets when selecting a bridal shower gift, and remember that small, meaningful gifts for the bride can be the perfect way to save money. It is also common for groups of guests to give a collective gift such as a more expensive item like a kitchen mixer, or something the couple can enjoy on their honeymoon such as a couple's massage.
Where To Host The Bridal Shower
Your venue choice depends on the expected number of guests and budget. Many choose to host a bridal shower at home, while others want a big celebration at a venue. Bridal showers are typically booked for an afternoon, as most events last 2-4 hours. It is common to reserve a room to hold a ladies tea or brunch. Be sure to ask the venue about space for placing gifts.
Guest List and Invitations For The Bridal Shower
While many bridal showers are a surprise, it's a good idea to ask the bride to help create the guest list. After all, she is making the guest list for the wedding and it is important to make sure those present at the bridal shower are also invited to the wedding. Most bridal showers are a surprise so be sure to pick a day that is 2 weeks to 2 months before the wedding. Bridal shower invitations are typically sent out six to eight weeks in advance.
Hosting Your Upcoming Bridal Shower At The Manor
A bridal shower is a gathering of all meaningful relationships in the bride's life: her family, childhood friends, and coworkers. For an afternoon brunch or an elegant dinner, our wedding planners can help coordinate a graceful and sophisticated bridal shower. The Manor is Northern New Jersey's top wedding venue and a choice among couples looking to host an extravagant bridal shower. Contact the wedding experts at The Manor for more information on planning a memorable bridal shower at The Manor.