Tips For Planning The Perfect Christmas Wedding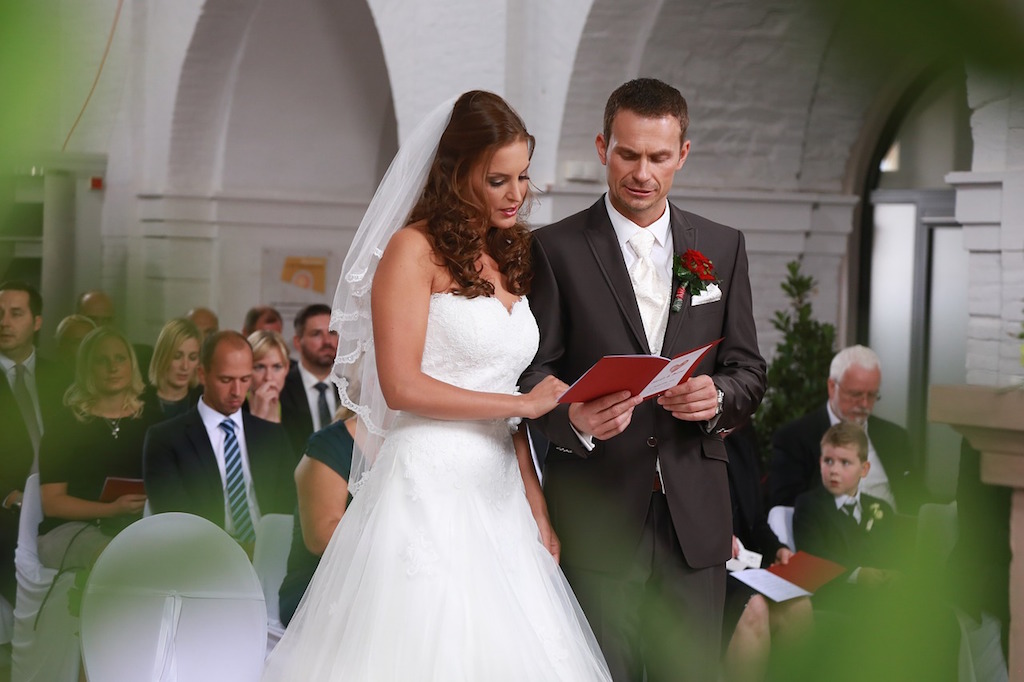 It's the most magical time of the year, Christmas! For those planning to wed around the holiday, this time of year will be even more exciting! But how can couples beautifully marry these two celebrations into one unforgettable wedding?
The Manor has gathered exclusive expert tips from choosing the perfect themed invitations to decorating your winter wonderland; all to encapsulate a warm, festive and memorable wedding of the season. Let us bring the enchantment of romance and Christmas spirit into your merry matrimony.

Innovative Invitations
The holidays are a special time to gather with all of your closest family and friends. What better way to celebrate all season than with a wedding? When sending out invitations we recommend mailing them a minimum of five months before your wedding date. By planning ahead, guest's travel arrangements around the holidays are taken into account.
Wedding invitations are the first glimpse for guests to take a peak into the theme of your big day. Give your guests a sneak peak of holiday excitement by providing a dash of the holidays inside your invitation by using a white glitter, red and green, gold sparkle, colorful font and perhaps even tie the whole envelope together with a colorful red ribbon. Rustic wedding can even include twine, a sprig of spruce or stenciled wreath, tiny fabric stocking, or candy cane.
Winter Wonderland Location
Did you know Winter weddings are considered off-season? Having your wedding between November and March is cost-effective. Winter is not the peak season for weddings in most places across the country; therefore, you will find major discounts on venues.
If it's not snowing near you for Christmas, then consider having a destination wedding in places known for warm cozy winters like Aspen, CO or Lake Placid, NY. Be sure to have a fireplace at your venue to really set the mood for the holidays. If you wish to avoid the cold, choose a hot spot wedding destination for the holidays like Hawaii, Miami, Fl or Sedona, Arizona.
Tip: Weatherproof your wedding by providing extra salt for walkways to protect guests from slipping!
Sensational Seasonal Decorations
There are so many beautiful Christmas decorations to choose from such as twinkling lights that will bring the your whole wedding theme together. From the soft glow of white lights draped across the ceiling, to mistletoe hung up in unexpected places, to evergreen trees lining the walls your reception hall or ceremony can easily become your winter wonderland with a hint of holiday spirit and imagination.
To creatively guide guests to their respective seat, feature table tops with Christmas trees, decorated with a thoughtful personalized ornament to act as name cards for each table- an instant guest favor! Couples can also feature a giant Christmas tree where guests can place with wedding gifts under. Create an elegant tablescape by dangling sparkling and shimmering snowflakes and ornaments from chandeliers.
For festive seating, tie a large ribbon around the back of each guest's seat and place your guest's favor in small Christmas gift boxes on each plate.  If you are looking to bring the outdoors in, add an extra wintry touch with fake snow lining the floor near walls or surrounding the dance floor.
Festive Music
Whether you have a band or DJ, a perfect blend of the couple's music taste combined with festive music ideal for a Christmas wedding. Nothing sound better than a big band playing "Jingle Bell Rock" for a holly jolly good time on the dance floor, or hearing a crooner sing "Baby its cold outside". Christmas love will be all around by including holiday favorites for all to sing along.
Warm Up Your Wedding Party
Red and white scarves, work winter in to your wedding attire by gifting your wedding party beautiful fur or knit shawls for photo sessions. To bring in the Christmas charm to your ceremony, sprig and cranberry boutonnières for the groomsmen are a nice festive touch. To make it really feel like Christmas, wrap your bridal party gifts in boxes with pretty ribbon. A thoughtful gift to say thank you to member of your party is to give each bridesmaid or groomsman a pair of soft comfy slippers to wear in travel for your big day, or to relax by a fire later.
Getting married during Christmas, surrounded by all your relatives and friends, will make for an even more memorable event that will reign in all the holiday love and happiness for each newlywed couple. At The Manor, our wedding planners look forward to the upcoming winter season to ensure each couple the ultimate wedding for you and all your esteemed guests this holiday.