The Rising Popularity Of Bridal Hats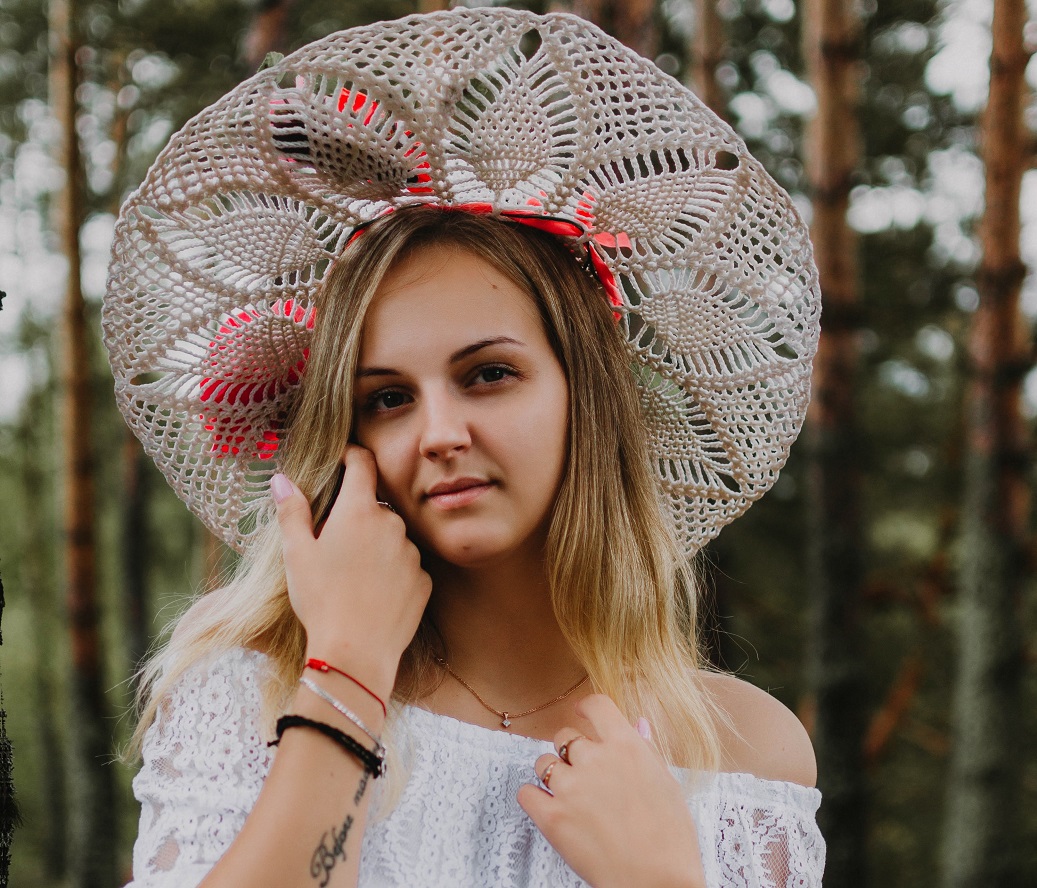 Recently on social media, we have noticed a common trend among models, bloggers, and newlyweds. From fabulous fedoras to sensational sun hats, bridal hats are making a comeback. No doubt you've noticed the look on the Instagram accounts of top designers. Bridal hats are killing it this season. But why is this chic throwback look suddenly rearing its head?
Some very stylish ladies have been rocking bridal hats recently. From Emily Ratajkowski to Danish actress Emma Leth to blogger and digital content creator Officially Quigley, bridal hats are an infinitely adorable wedding trend in 2019. Since this style has some serious staying power, read on for The Manor's definitive guide to bridal hats.
A Fan Of The Unconventional
Bridal hats are fun and feisty alternatives to the typical bridal headpiece or veil. In the 1970s they were popularly paired with dresses that were long, flowing, and had high necklines. The bridal hat is not the only trend back from the past. Wedding dress trends have evolved alongside fashion every year. Dresses in today's culture range from minimalist to traditional to risqué. Sleeves have gone in and out of style. Voluminous skirts that were hugely popular a year ago have been replaced by slimmer silhouettes in 2019. Hemlines seem to rise and fall with each passing year. Right now we're witnessing the nostalgic resurgence of 1970s and 1980s wedding trends, and we're all for it. With all the drastic changes in fashion and the versatility of today's clothing, its no wonder bridal hats are making such a statement.
How To Style Bridal Hats
Bridal hats come in all shapes, sizes, and styles. Whether you're wearing the traditional wedding dress or shaking it up with an avant-garde ensemble, bridal hats can fit any look for your special day. We suggest wearing your bridal hat during the pre and post-ceremonial portraits, but not during the ceremony itself. It can be too distracting for you and your guests. Keep in the mind the location of your wedding when selecting your statement hat. A frayed straw hat is perfect for the beach, a neutral-colored felt hat is a great touch in the mountains or in the countryside, and an elegant sun hat is an ideal accessory to your garden wedding.
You won't be wearing your bridal hat for the entire day, so make sure to choose a hairstyle that matches your dress. Don't pick your hairstyle based on the style of your bridal hat. The hat will come off, but your hair has to last you the whole day, so chose a hairstyle that suits your dress and is complemented by your hat.
Where To Buy Bridal Hats
As the bridal hat trend expands, wedding dress vendors and businesses showcase more selections and styles. If you're looking for a cheaper alternative to a sleek looking bridal hat, try searching on Etsy or Amazon. If you're willing to spend a little bit more, try your traditional wedding vendors. David's Bridal, Bridal Reflections, and Nordstrom will not disappoint. Luxury designers will also release a collection of bridal hats, but we don't want you to break the bank. Keep in mind it's incredibly simple to style the most basic looking hat for your wedding day. Something as simple as a black panama hat can spice up your wedding look in minutes.
Put The Perfect Cap On Your Wedding Day With The Manor
Not only are bridal hats making a nostalgic comeback, but they are ingratiating into modern bridal fashion and aesthetics. We are seeing a switch from traditional cocktail hats and fascinators to fedoras, panamas, and floppy sun hats. Bridal hats can be romantic, flirtatious, stylish, and can add a perfect touch of individual grace on your wedding day. Whether you decide to go with a long-sleeve lace dress, a sleek suit, or a halter-neck gown, The Manor can help you find the right bridal hat. The wedding planning professionals at The Manor have over a decade of experience planning the best weddings imaginable. If you need help searching for a bridal hat or would like to know more about them, contact the wedding planners at The Manor Restaurant at (973) 325-2060 for more information.