The Top Bar Mitzvah Themes for 2015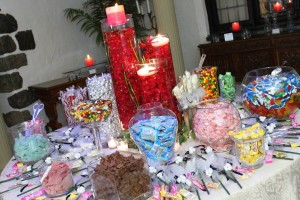 Ironman, Thor, Captain America, the Hulk – these Marvel Avengers are showing up in one of the top bar mitzvah themes for 2015. And we're impressed at how the event planner and creative team put together a superhero themed party without it looking like a child's party. Decorations are clever, using prop styles from the Avengers movie or other superhero movies, the menus for adults and kids stand out in their creativity (and in our best catering style and taste,) signature drinks tie into the movie's theme, and a costumed supervillain might just make an appearance to do battle with the bar mitzvah boy or with 'Thor.' Since adults and kids alike are comic book and superhero movie fans, this is one bar mitzvah theme that is a big hit with guests, and captures an interest that the bar mitzvah boy will have for a long time.

Interestingly, we're seeing at our northern New Jersey event venue a return to a love for comic books in today's bar mitzvah planners. Since comic books are so popular, with their bright, primary colors, the message bubbles like 'Zap!' 'Kapow!' and 'Ooof' that make great signs for a bar mitzvah photo booth, they're now one of the most popular bar mitzvah themes, with oversized comic books in the centers of guest tables, bar mitzvah menu items themed to the comic book hero or story arc, desserts designed with comic book hero logos, and even video of classic comic book character TV shows playing in the bar mitzvah teen lounge with its flat-screen TVs and separate kids' snack menu for the later hours of the bar mitzvah.
Other top bar mitzvah themes that we've seen in our New Jersey event venue:
Fantasy. Game of Thrones, Lord of the Rings and The Hobbit lead the list of top bar mitzvah themes inspired by fantasy books and movies. Party servers may wear elf costumes ala Legolas, found easily at Halloween stores in New Jersey, and décor may include plenty of faux boulders and other mountain journey props that can transform a corner of the ballroom as a new trendy open air photo booth.  Star Wars is also going to be a big bar mitzvah theme, with the new movie on the way, and guests young and old captivated by the Star Wars saga and characters.
Video games. Of course, video game-themed bar mitzvahs need to be based on a game that's not too violent, suitable for guests of all ages, but there's a lot of creativity going into video game-themed parties, from the décor to themed bar mitzvah menus to what goes on the dessert bar for teens, to video game-themed party favors.
Sports. Of course, our northern New Jersey bar mitzvah themes trend heavily toward the New York Giants, New York Jets, New York Yankees, New York Jets, Rangers and Devils, as well as other teams the bar mitzvah boy may have loved since birth, practically, a great interest for him and perhaps your family is also passionate about your favorite team. In addition to the logo-themed décor and colors of our local New Jersey/New York sports teams, we're also seeing the bright yellow of the Los Angeles Lakers, the purple of the Minnesota Vikings, and other teams from around the country. And to expand from the expected team logos in décor, the top NJ bar mitzvah planners are incorporating the region of the sports team in question, such as a Texas barbecue menu for a Dallas Cowboys themed party.
Western/Ranch. A bar mitzvah boy who loves Big Sky Country may choose a ranch-themed party. With so many décor possibilities to transform a New Jersey event venue into a five-star western resort – like wooden fences, roping stations, saddles and cowboy boots for décor – as well as crowd-pleasing ranch-style menu items like barbecued ribs, a pig roast, sliders, ranch-style vegetables prepared by some of the top chefs in New Jersey, and for the adults a cowboy-style whiskey bar – everything about a ranch-themed bar mitzvah offers unique party style and tastes to this celebration. Western style dancers and lasso artists can be hired to perform at this party, raising the 'bar' to a new level of unforgettable bar mitzvah theming.
The Walking Dead. Bar mitzvah guests have so much fun with a Walking Dead –themed party, even if they don't watch the show. Guests may be invited to come dressed as a 'walker,' or the party may feature a special staging room where guests can have their makeup done to zombie appeal, then stop in the photo booth for a gruesome group photo. Event venue chefs have terrific ideas for creating the perfect menu for a Walking Dead-themed party, and you'll also find plenty of Waking Dead merchandise to use within your décor or give out as a party favors.
Space. With great stellar backdrops and illuminated 'planets' and 'stars' hanging from the event venue's ceiling, plus neon-colored drinks from a cantina on another planet and 'astronaut food' added to the candy buffet, this bar mitzvah theme shares the bar mitzvah boy's fascination with the universe, and can share some fun FYIs – such as planet factoids shared on signs at the different themed food stations creatively paired to stars and planets. And since stargazing is such a big part of space fascination, we suggest setting up a telescope or two on our grounds, with a tip to use a free starfinder app, so that guests can view the heavens on a clear night.