Ways To Keep Your Wedding Outfit Sustainable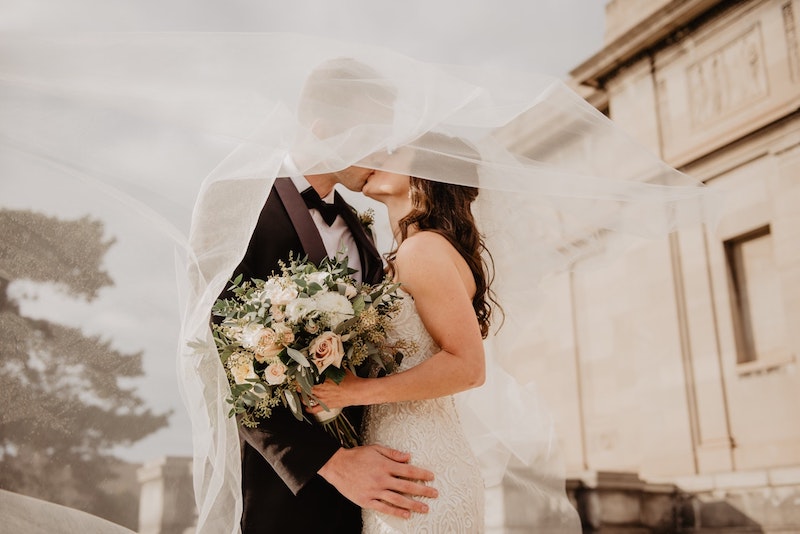 Maybe you're a hopeless romantic and have been dreaming about the dress since you can remember. Or maybe you haven't started thinking about it until the fourth person asked you at the engagement party. Even if you still don't have a clue as to what you want from a wedding dress, the beauty of slow fashion is that it is made to you. Keeping your look sustainable, you'll get to find and create the wedding look of your dreams in a manner that is kind to yourself and the planet. We've listed some suggestions on how to keep your wedding look sustainable and unique to you.
Sustainability Through Local Manufacturing
The conscious bride can put her mind at ease with brands like Indiebride London, who manufacture their products locally to ensure minimal waste practices and optimal working conditions. The brand itself is committed to handmade dresses with a zero-waste cutting practice. All dresses are made to order to avoid unnecessary waste from overproduction. Having a handmade dress will certainly serve as a conversation starter for those extended family members you haven't seen in a while.
Natural Fabrics: The Fabulous Foundation
Organic, sustainable, and fair-trade fabrics are the bedrock of ethical fashion. Brands like Wear Your Love are dedicated to using natural materials that feel as good as they look. This company hosts an online store to make the hunt for your perfect dress affordable and effortless – a great option for our busy brides. In addition to organic textiles, brands like Deborah Lindquist complete their vintage aesthetic with actual vintage materials, perfect for whimsical brides looking to create their own fairytale.
Reconstructed Vintage
Sustainability can give you something old and something new combined in the dress of your dreams – and we love killing two birds with one stone when it comes to our wedding day prep. Katherine Feiel is one of many sustainable, slow fashion brands that design custom dresses for the environmentally-conscious bride. She combines new textiles with old fabrics to create gowns that look like they waltzed out for your mind's eye and into the real world.
Ann Winberg Couture is another like-minded brand that is committed to creating bespoke works of art from antique materials with a dreamy aesthetic. All items are hand sewn with minimal waste methods in the Denmark atelier. Her aesthetic focuses on individual beauty making dresses that are personal to the wearer.
Secondhand Sustainability
As someone who used to work in a consignment shop, seeing the way something with a story utterly transfixed customers and made them all the more attached to it was somewhat addictive. Whether the story in the customer's head was made up or relayed to them by a staff member, the buyer was all the more in love with their new purchase. It brought life into the item that wouldn't have been there before if they bought something completely new. Secondhand items bring positive energy and it's a fun way to incorporate sustainability into your big day.
You can have the same beautiful experience with your sustainably sourced wedding dress. Although with so many responsibilities to complete, wedding consignment probably doesn't cross your mind. Nonetheless, it's a perfect method for keeping your wedding outfit at zero-waste levels. You're giving a dress a second life, and thanks to the internet you don't have to hunt down a reputable shop. Websites like Once Wed and Nearly Newlywed make it easy for you to find the dress (or jumpsuit) of your dreams and make it a part of your own bridal story.