Non-White Wedding Dresses To Wear On Your Magical Day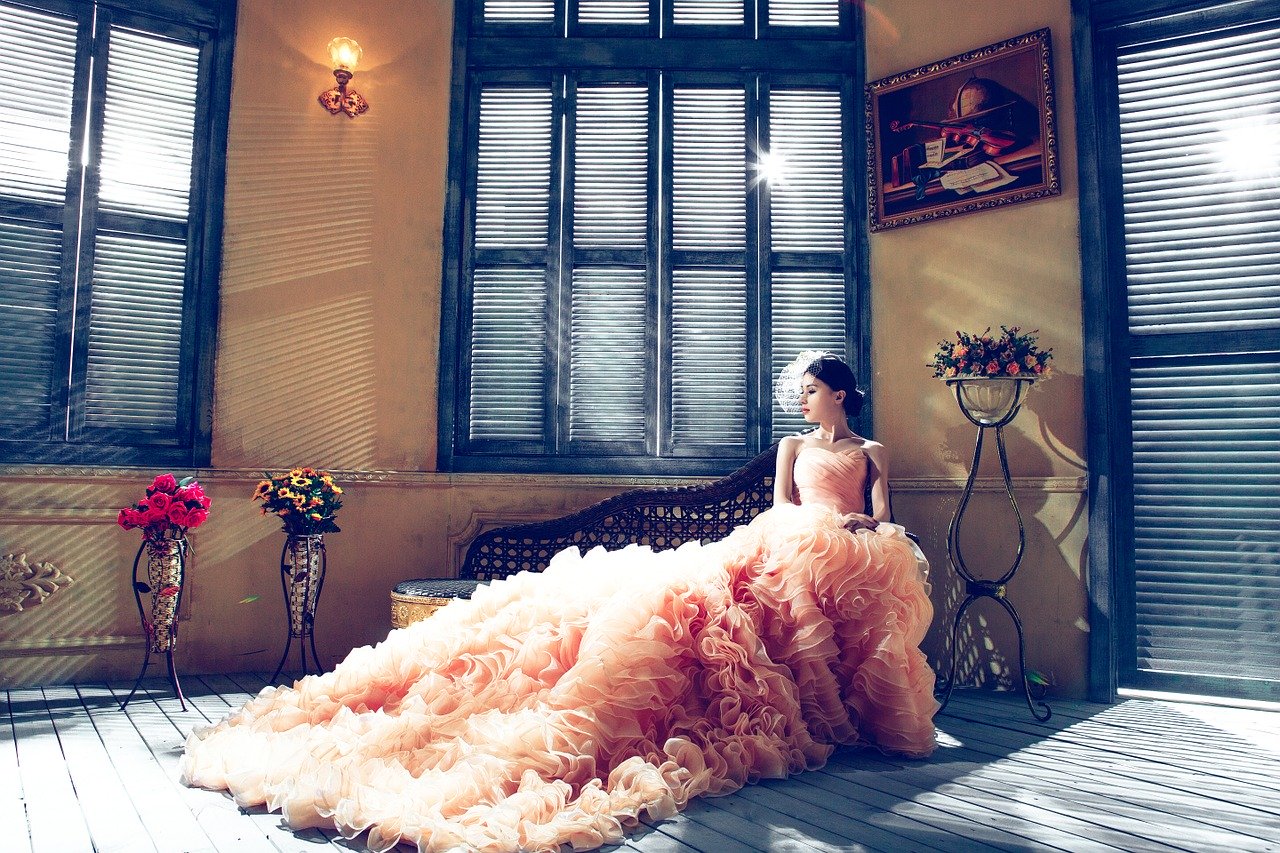 It's 2020 and classic white wedding dresses just aren't cutting it anymore. Brides these days are looking for modern, futuristic gowns to turn heads in on their special day. With so many styles of wedding gowns to choose from, each bride is bound to find the dress of her dreams. Our bloggers at Knowles Hospitality have found the utmost popular, colorful gowns out there and want to share them with you. Prepare for your big day with Knowles and have a wedding to remember.
Shine All Night In Champagne At Your Wedding
Deciding to stray away from wearing a white gown to your wedding can be a big decision and it may leave some family members in distraught. If this is the case, looking into champagne gowns is a fantastic start without moving too far off from the traditional white shade. Champagne is a celebratory drink, making it perfect for this unforgettable day so why not rock it? If you are looking to sparkle and shine all night on the dance floor, do some research on champagne gowns because it might be for you!
Royally Pink Wedding Gowns For A Regal Bride
Let's say champagne is a little too dull for your taste, maybe pink is more up your alley. Baby pink wedding gowns are taking it one step further than champagne gowns, but are still not deviating too much from white. Representing freshness and purity, baby pink brings out the femininity in a beautiful bride. For a subtle yet innocent take on a wedding dress, pink is the way to go. However, pink doesn't always work for all skin tones so it's best to do a trial run and learn what colors work best for you.
Ocean Blue Dresses For Your Coastal Wedding Ceremony
Have your wildest Cinderella dreams come true in a blue wedding gown this year. Wearing blue at your wedding may sound very unconventional, but after digging deep and uncovering the true meaning behind it, you will find that it isn't as silly as it sounds. The color blue represents calmness, peace, and life as a whole. There are endless shades of blue, giving you countless options to choose from such as baby blue, royal blue, turquoise, and aqua. Calm your wedding crowd with the most beautiful shade of blue on your wedding day.
Textured, Patterned, And Larger Than Life Wedding Gowns
As a more quirky bride who admires fun colors, patterns, and textures, you may be having trouble with deciding on just one dress. The most common print you are likely to come across is floral. Floral is a beautiful, versatile print that can be distributed on gowns in countless ways like embroidery, print, and embellishment. Another route to look into is fun textures like lace, ruffles, and layers. Playing around with composition rather than just appearance is a great way for a quirky bride to stand out on her special day.
Rebellious Wedding Gowns Black As The Night
Of course, we can't leave out our fierce, rebellious brides. Black wedding gowns are certainly not for everyone, but they are absolutely meant for some. The color black symbolizes many characteristics like elegance, class, and sophistication, along with power, sexuality, and mystery. Black gowns come in all shapes and sizes. From lace long-sleeve ballgowns to form-fitting sleeveless dresses, there are endless options. If you aren't totally convinced about a fully black wedding gown just yet, it is always an option to incorporate black details into your pale-colored gown. Adding black trim detail or black overlay tulle to any gown is the perfect subtle detail that won't crush mom's vision too much.
It's Your Wedding Day, Wear The Dress Of Your Dreams
Whether you decide to wear a delicate champagne gown or a more feisty textured gown, Knowles Hospitality has your back. Brides deserve nothing but eternal happiness, especially on their wedding day and that calls for the dress of their dreams. If you're starting as a blank canvas and don't have a vision for your dream dress, you have plenty of options and no one is stopping you. At Knowles, we feel that brides deserve everything on their wedding days, including a gorgeous venue to match that beautiful gown. Contact us at (973) 731-2360 and our professional event planners will provide you with a wedding to remember.