Wedding Budget Mistakes to Avoid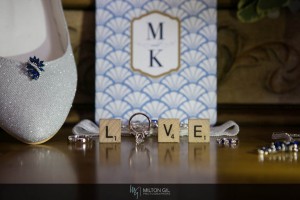 No matter who is paying for your wedding – your parents, you, a combination of all of you – it's very important to avoid making the top wedding budget mistakes that can cause you to over-spend, wind up paying for a wedding item or service twice, and create stress and strife between you, your partner and your parents who are not happy about any wasted money when it comes to your wedding. And one of the biggest wedding mistakes possible is to cut corners too deeply, doing without something you really wanted for your wedding (and regretting that decision forever) or making a low-cost purchase that you'll really regret.download movie The Girl on the Train 2016 now
Budgeting isn't the most enjoyable process in the world, but when you keep these top budget tips in mind, you'll know how to avoid the top wedding budget mistakes that can ruin your wedding, and cause you sadness in the future. The top wedding budget mistakes are:
Not creating a budget at all. Even if your parents have offered to pay for everything, or if you'll pay for everything with a large wedding budget, you'll still want to keep tabs on what you're spending where, especially later in the process when your funds seem to dwindle out of nowhere. Use an online wedding budget tool, or go old-school with a written budget chart in your wedding notebook, to stay in control of your wedding budget at all times.
Not creating a priority list first. At the start of your wedding planning, or as soon as you can in your wedding planning process, decide as a couple which wedding elements are most important to you (the best wedding venue in NJ, amazing wedding catering, a custom wedding dress, the best NJ wedding photographer, for instance,) as well as the wedding elements you don't care much about, like wedding favors or seat covers for your outdoor wedding chairs. You'll then know which areas get the biggest portion of your wedding budget (and qualify for wedding splurges) and which areas are so unimportant that you might even cut them from your budget altogether, or shift some of the money you planned for those items to help pay for the ones you do care passionately about.
Being inflexible with your wedding plans. If you are, or become, one of those brides who HAS to have imported orchids, then you'll miss out on the equally-exotic, equally-pretty flowers your wedding floral designer suggests at a fraction of the cost. Being inflexible also can add to wedding stress. If that orchid crop has a problem, you would stress out about where to get other orchids. Being happy with a plan B choice can lead to budget savings and inner peace.
Hiring the cheapest wedding professionals you find. The adage 'you get what you pay for' is very much alive in wedding world, especially now that so many people are starting their own wedding companies without any training and very little experience. They charge half the price of experienced wedding professionals, and the results of their work are not always good. So eliminate any rule of hiring the cheapest wedding experts and interview the best NJ wedding professionals with the quality of their work, their professionalism, and their experience in mind. Yes, you'll pay a bit more, but it will be worth the investment.
Rushing through your wedding planning steps. Take the time to interview many wedding professionals before hiring the ones you'll entrust with your wedding day. Take the time to look through lots of inspiring wedding images. It's a bad wedding budget decision to book everything right away, since you'll then have months to re-think your decisions, maybe see a wedding element you like better, and then struggle with the idea of changing your plans at great expense.
Being unorganized. If a wedding vendor says you owe them payment for a product or service, and you can't find proof that you paid, you'll have to pay again. In addition to being a budget-waste, being disorganized just adds to wedding stress, so create an organized system for your wedding plans and purchases.
Not reading your contracts thoroughly. It's important to know when deposits and balances are due, which extra fees apply, if gratuities are included and more details in your contract. Always read a contract well before you sign, and don't be afraid to ask your wedding venue or vendors to explain anything you don't understand. True professionals don't mind answering questions and helping you understand the contract.
Paying cash. When you pay for wedding services with your credit card, you will get certain protections through your credit card company, and have records of your purchases. You'll get neither of these things when you pay cash for wedding products or services, even when a vendor offers a discount for a cash payment. Always pay smartly and avoid this costly wedding budget mistake.
Being competitive with other wedding couples. Your engaged friends may be able to afford a 12-person orchestra and a 12-tier wedding cake, but that doesn't mean you have to match or outdo them on your own wedding plans. Forget the urge to have your wedding out-do anyone else's wedding day details, and you'll keep from over-spending…while still having a wonderful and unforgettable wedding celebration that everyone enjoys to the fullest.