Wedding Registry Essentials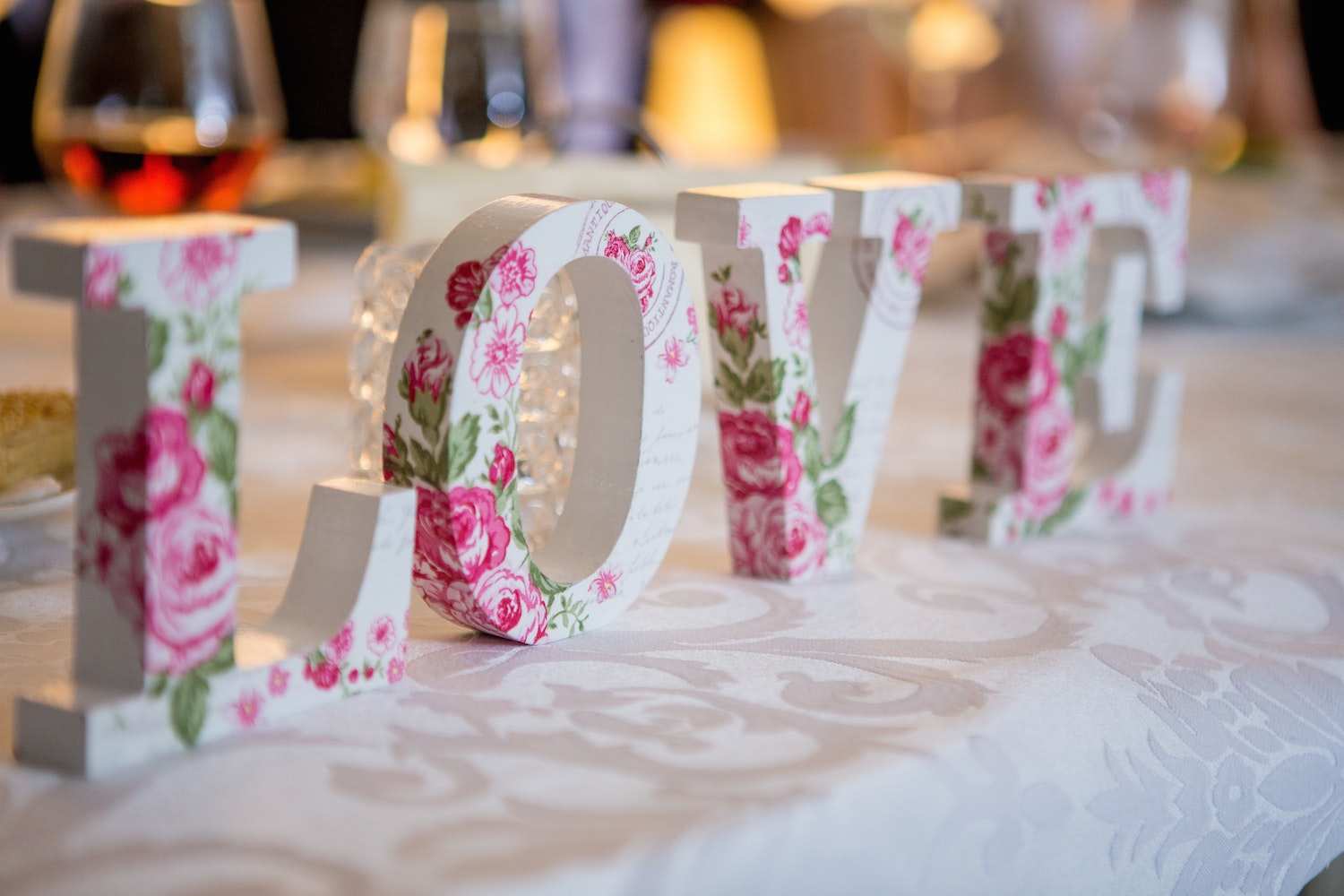 After months of intensive wedding planning, we bet you're hungry for some fun. Get ready for one of the more exciting parts of wedding planning: creating your wedding registry. For many couples, selecting items to put on your registry can become quite a bit of a struggle. But with this comprehensive list of items for each room of the house, you can finally put any worries to ease so you and your fiancé can have more time planning the actual wedding.

Kitchen Essentials To Include On Your Wedding Registry
Now that you're married to the love of your life, you can finally cook your spouse a delicious meal. When it comes to kitchen appliances, these items are must-haves for any newlywed couples, so make sure you add these items to your wedding registry.
Blender
Coffee Maker
Tea Kettle
Stand Mixer
Slow Cooker
Rice Cooker
Toaster
8-10 Piece Knife Set
Knife Block
Knife Sharpener
Waffle Iron
Stir Fry Pan
Casserole Dish
Cooking Utensil Set
Mixing Bowls
Cheese Grater
Ice Cream Scooper
Meat Tenderizer
Apron
2-4 Cookie Sheets
Baking Pans
Pie Plate
Rolling Pin
Coffee Pot
Tea Pot
8-12 Casual Plate Settings
8-12 Cereal Bowls
8-12 Coffee Mugs
1-2 Serving Bowls
Salad Bowl
Salt and Pepper Grinders
Enhancing Your Dining Room – Add These Items To Your Wedding Registry
Just like the kitchen, the dining room is also a critical part of the house to register items. Here are several items you'll need on your wedding registry to deck our the dining room.
8-12 Five-Piece Flatware Set
3-Piece Serving Set
Salad Servers
Cake and Knife Servers
8-12 Formal Plate Settings
8-12 Accent Plates
8-12 Formal Soup Bowls
Gravy Boat and Stand
Creamer
Sugar Bowl
1-2 Serving Bowls
1-2 Large Platters
1-2 Medium Platters
Salt and Pepper Shakers
8-12 Linen Napkins
8-12 Napkin Ring
Don't Snooze On These Bedroom Must-Haves For Your Wedding Registry
Now that you're married, your bedroom will need a massive upgrade. Here are several bedroom items to include on your wedding registry.
2-3 Flat and Fitted Sheets
4-6 Pillowcases
Comforter
Mattress Pad
2-4 Pillows
Wedding Registry Items to Liven Up The Living Room
The living room is a cozy place for you and your hubby to relax after a long day. You can make your living room more relaxing by including these items on your wedding registry.
Vacuum Cleaner
Vases
Picture Frames in all different sizes
Lamps
Blankets
Candles
Wall Art
A Television
Turn Your Bathroom Into a Spa With These Wedding Registry Items
You also have to upgrade your bathroom with new goodies. Here are a few bathroom items to get you started.
6 Bath Towels
6 Hand Towels
6 Washcloths
Bath Mat
Shower Curtain
2 Robes
Scale
Hamper
Bath Rug
Mirror
Waste Basket
Soap Dish
Lotion Dispenser
2-4 Bathroom Containers
What Will You Include In Your Wedding Registry?
With this list, creating a comprehensive wedding registry is easier and less stressful than ever before. This way, you'll receive all the essential items to fill home once you return from your honeymoon. For more information about planning your wedding, contact the Manor's wedding experts at (973) 371-2360.