Who Should You Bring Wedding Dress Shopping?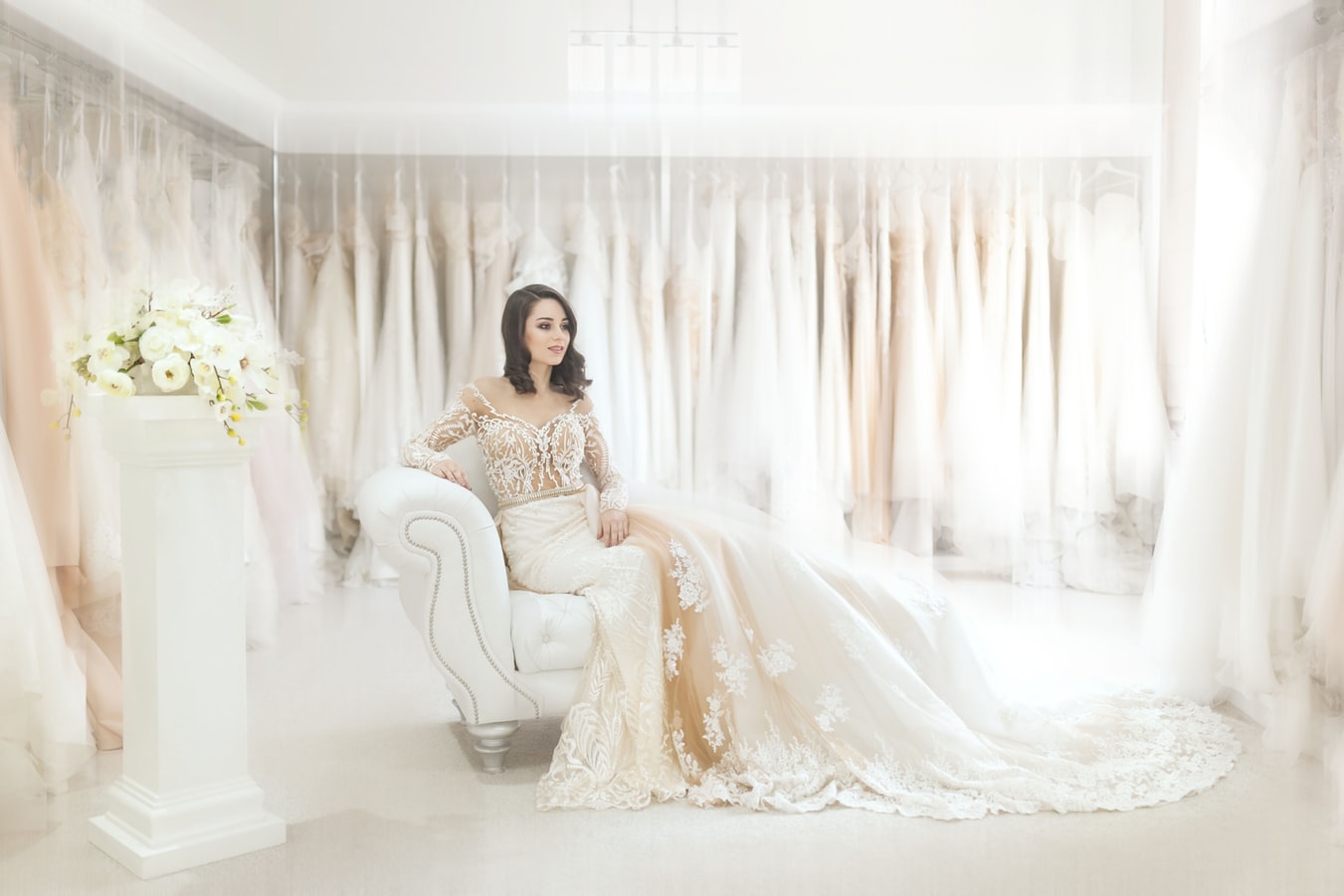 It's no secret wedding dress shopping is quite stressful. Knowing who to take shopping with you can make or break your decision on the perfect wedding dress. You want people who love and support you, but ones who are not afraid to be honest. You're probably familiar with TLC's Say Yes to the Dress, and it stresses you out.  Luckily, wedding dress shopping is nothing like the television portrayal. It can be much less taxing and much more fun as long as you have the right group of people surrounding you. So, who should you let tag along when you go out wedding dress shopping?

Bring Your Friends
It's always tempting to take a group of friends from every area of life. Still, you don't want too many people tagging along. First, start with your maid of honor. It's safe to assume your MoH is your best friend, sister, or both. This is someone you trust with your whole heart who will support your decision but is also not afraid to tell you if the dress just isn't working. You might have friends that you love but have a tendency to be more judgmental and opinionated when it comes to wedding dress shopping. Try to stay clear of inviting friends of this nature because you want to relax and stay stress-free on this outing. We recommend only taking two of your closest friends. These are women who you know will have fun, who will be respectful, and whose opinions you care about. You'll have a much more enjoyable time if your friends are reasonable and have your best interest in mind.  Remember that your friends may be busy, but that doesn't mean it is necessary to fill their spot with someone else. There is no right number of people that have to come with you, just make sure the ones who do come want what's best for you.
Bring Your Family
You probably want the opinions of certain family members for a big decision like this. Most brides love the support of their mother being there when picking out your special dress. Bring your mom with you, but don't let her opinions overpower those of your own.  It's easier said than done since parents can be very influential. Bring your sisters – they probably know you better than most people in your life. Have your father or brothers tag along if you want their honest opinions too. Just keep in mind that most men don't know much about dresses, which limits the amount of help they can offer.  On the other hand, bringing a male who has the same taste as your husband could be a good idea. A trusted aunt or cousin is always a good source to have when shopping, especially if you have a strong relationship with them. Always consider bringing your future mother-in-law, as you will be joining families once you exchange vows. However, a mother-in-law may not know you or your sense of style as well as others, so be cautious when deciding whether or not to invite her.
Fly Solo
There is no rule that you have to bring others with you when you go wedding dress shopping.  If hearing too many conflicting opinions overwhelms you, try going by yourself at least once. This can be a stress-free experience that will help you find the right fit. When you go by yourself, you're free of any judgment, persuasion, or manipulation from any external sources.
Bridal Party
Another approach to choosing who to bring wedding dress shopping with you is to think about just inviting your bridal party. Now, some women take their bridal parties to the next level and invite way more people than necessary. Try to keep your bridal party to a small size, around five people. By inviting your bridal party, these women will feel like a big part of your wedding plans and will feel special, as they should.  Overall, don't let the opinions of anyone phase what you want to see yourself look like on your special day.
Find The Perfect Dress With The Help Of The Manor
Hopefully, you already have a couple of people in mind for your big shopping day. Only bring those whose opinions matter to you. Remember that finding your wedding entourage should be fun, exciting, and relaxing. Now get ready to pop that bottle of champagne and enjoy the search for your perfect wedding dress! The Manor is here to help you with anything you may need when finding the perfect wedding dress.  We know this day should be special for you, and that starts with finding the right dress.  The experts at The Manor can help with all of your wedding needs from your dress to the big celebration for your honeymoon.  For more on wedding dress shopping, please contact the wedding planners at The Manor at 973-325-2060.