Creative Corporate Event Themes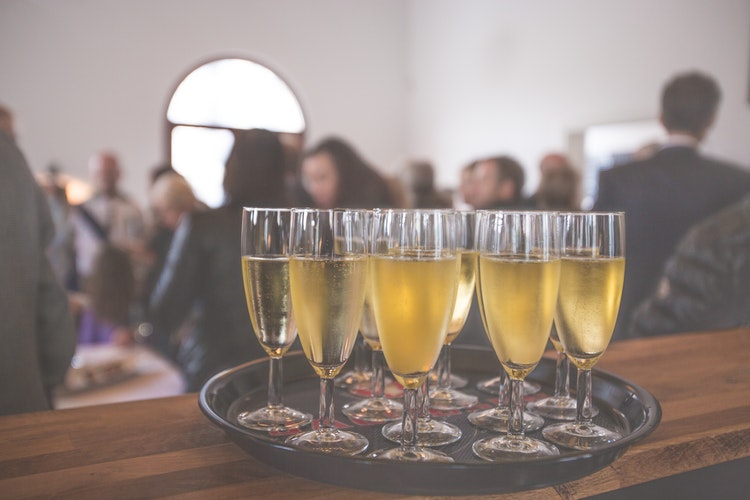 Corporate events should always feel fun and exciting with a laid-back atmosphere. Think about it: what is the point of corporate events? Simple – corporate events exist so that management can engage with employees and boost company morale.
When it comes to hosting a corporate event, the possibilities are truly endless. On a larger scale, the event can encompass different companies as a chance to meet and mingle together. On the other hand, most companies prefer to keep it in the corporate family. This smaller type of gathering presents the opportunity for coworkers to socialize and separate departments to meet.
What are the Benefits of Corporate Events?
Many industry leaders compiled several invaluable benefits to hosting corporate events. According to medium.com, hosting a corporate event helps improve the company's culture. Events like these "cultivate a positive atmosphere" and inspire employees. Medium also mentions how these events strengthen team cohesion, getting employees to work together better as part of a team. Some more benefits of corporate events include:
Building relationships
Increasing employee retention
Reducing stress
Improve motivation
Building brand recognition
Some studies suggest that companies that organized business meetings were three times more productive than those that didn't. In most cases, employees exhibit higher levels of satisfaction when rewarded for their hard work. They want to feel appreciated and see that their company values them.
Holding these events, whether big or small, are pertinent to keeping your employees satisfied and working hard. Now that you understand the importance of corporate events, here are some creative themes for your next team-building event.
Creative Themes for Corporate Events
Summertime BBQ
Opt for a less formal and more relaxed event with a summer BBQ theme. Employees can dress in their casual summer attire and relax away from the stress of the office. To decorate, incorporate some big white tents and picnic tables with plaid tablecloths. Serve barbeque food like burgers and hot dogs with potato salad and more. This laid-back event will create an open atmosphere where employees can wind down and socialize with teams from different departments.
Hawaiian Luau
Break out the grass skirts and leis for this vacation-inspired party theme. With lots of plants and bright colors, give your employees the vacation they deserve – without the paid leave. A luau-themed event will show them a mini-vacation without having to travel too far. Put up some pink flamingos and colorful lanterns to decorate for this theme. An easy centerpiece for tables could be a mini surfboard stuck in the middle of a flower bouquet. Maybe even hire some professional Hawaiian dancers and performers for entertainment!
Circus or Carnival
This theme incorporates employees and their families as well. A circus-themed event should include a large outdoor tent with draping fabrics and décor to match the circus theme. Scatter pictures of jugglers and clowns around the venue. To engage workers and their families, hire some live performers like magicians or clowns, or even friendly animals to pet and feed! For any employee planning on bringing guests to the event, try setting up fun carnival games for family members and children.
Happy Hour
A classic but an all-around favorite, happy hour is sure to put a smile on your employees' faces. Casual and laid-back is a wonderful atmosphere for your hard-working employees after a long day of work. A glass of wine or a fancy cocktail will encourage your workers to relax and mingle with each other. For activities, add in some karaoke machines or trivia games.
Comedy Night
After long meetings and diligent work, everyone could use a good belly laugh. A comedy night corporate event will lift the spirits of your employees and have them howling with laughter. Bonus points if you can get a celebrity comedian! Funny Business Entertainment Agency highlights a few of the best corporate event comedians for hire.
Casino Royale
Who doesn't enjoy putting on an elegant dress or a fancy tuxedo? A casino night theme is a great opportunity to bring a healthy dose of excitement into your corporate atmosphere. A quick tip to improve this party – use decorative invitations to get your employees excited! Set up some blackjack, poker, and more to keep everyone busy and happy during this party. Hiring some professional dealers can help keep the fun going and provide good instructions to all guests who might not know how to play.
Fiesta
A bright and colorful fiesta theme is perfect for summertime. Keeping it casual and easygoing will entice your employees to let loose and have fun with each other. Piñatas, authentic Mexican food, and an icy margarita will delight your employees to enjoy themselves with this party. Keep it colorful and upbeat for this fiesta theme with good music and games for your employees to enjoy.
Themes by Decade
Pick an era for your employees to dress like and set up games and decorations matching that decade. Try hosting an event inspired by the roaring '20s filled with fancy outfits and luxurious décor. Meanwhile, a '70s theme could include colorful centerpieces and bright discos balls. If a real throwback is what you're looking for, consider a "through the decades" theme. Throughout the venue could be different attractions and decorations for each of the different decades. Upon entering, greet the guests with a '50s diner bar for a welcome cocktail followed by a '60s themed hippie decoration. Work your way through each of the decades to give your employees an unforgettable experience.
Plan Your Next Corporate Event with the Pros
With whichever theme you decide to go with, ample planning and preparation will ensure your corporate event goes off without a hitch. The Knowles Hospitality team has the tools, talent, and expertise needed to host the perfect corporate event for your company. With significant knowledge and years of experience, the Knowles Family and its venues exist to fulfill your most ambitious corporate event requests. Schedule a consultation with one of our renowned event planners today!