Latin-Inspired Winter Wedding Themes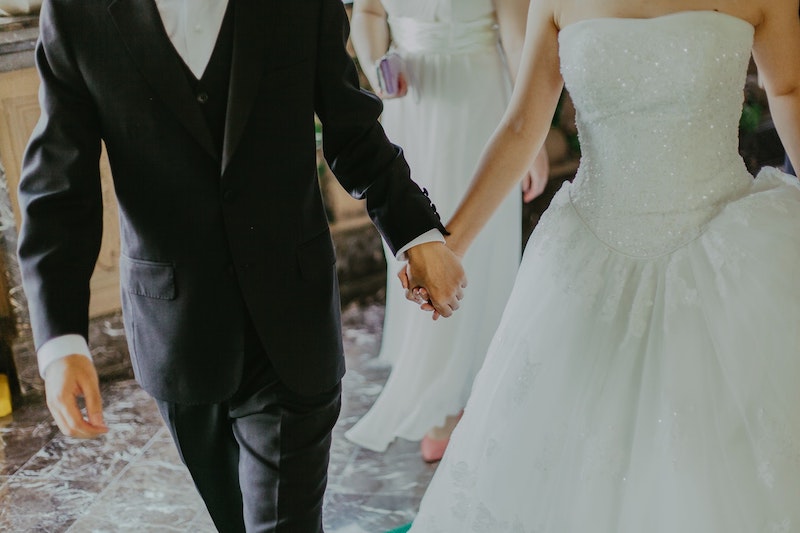 We've probably all seen it before – the winter wonderland wedding. In most cases, a winter wedding celebration calls for dripping icicles, ethereal entrances and so much white to create the illusion of an indoor snowstorm. While these classic and whimsical weddings will please any bride and groom, a winter wedding should never feel redundant. Latin-inspired weddings continue to grow in popularity as a new generation begins to embrace their Latin heritage.
Through a combination of deep colors, intricate designs, delicate lace, and a romantic event venue, engaged couples can create a momentous wedding fiesta. Having hosted countless weddings that celebrate different heritages, the expert planners at Knowles Hospitality gathered some exceptional ways to add some Latin flair to your winter wedding.
An Old Spanish Courtyard: The Perfect Wedding Venue
Combining old architecture styles with the S-tile roofs and cobblestone grounds make for an ideal wedding venue for a traditional Latin-inspired winter wedding. Delicate pieces – like wire chairs and lace table covers – will add a flawless romantic touch to your Latin-inspired theme. A deep, navy blue along with other hues, like baby pink, vibrant greens, and creams, also reinforce the Latin vibes in your winter wedding. Pinks, greens, and blues are dominant colors in Latin culture and can embody the warmth from Latin countries.
Romantic Latin Fruits & Flavors
Delicious foods and unforgettable flavors are the crowning glories in countries located south of the equator. Tangerines, oranges, cinnamon, and tajin all have flavors and colors that you can bring to your winter wedding, which will delight your guests. Some colors that hold an undeniable Latin flair include burnt and bright orange, brown, burgundy, muted reds, and light creamy shades.
Adding some decorative Latin fruits is a great way to highlight unique décor pieces that embodies the essence of a Latin celebration. Incorporating classic Latin foods like churros, tacos bar, guacamole, and other South American-inspired dishes will provide warmth and spice to your Latin-inspired wedding theme.
Rustic Colorful Fiesta
Pinks, oranges, and greens! Oh my! If you want your winter wedding to reflect your bubbly personality, a colorful and vibrant Latin wedding is definitely up your alley. Using funky fonts, lighter yet unfinished woods, and adding pops of color virtually everywhere will spice up the party vibes. Colorful weddings can be fun and flirty, just be careful about making your wedding appear too tacky.
You can avoid coming off as tacky with muted colors and a palette, so your theme is more cohesive. Rustic elements like worn-in wood and twine can mute those brighter colors and make for adorable décor. Latin cultures not only have fun colors but fun drinks and activities too. A tequila and cigar bar can prove to be a hit with guests and something unique to your event.
Burgundy & Lace: The Perfect Latin Winter Palette
If you are looking for a specific color scheme for your Latin wedding, look no further than burgundy, whites, creams, and deep browns. These warm colors are autumnal yet fiery. The contrasts between these colors will capture your guests' attention and make for a rustic, Latin-inspired wedding theme. What makes this theme so different is that if you are not a fan of the white dress, you can wear a deep red to make your theme come full circle.
Lace trains and table covers are great for this color theme because the delicacy of the lace contrasts with the stark colors. Even if you like the white dress, your brides' mates or groomsmen can wear burgundy or have red accents to compliment the scheme. Burgundy carnations are perfect to pop into floral arrangements to continue the theme.
Finding Your Latin-Inspired Winter Wedding Theme
Winter weddings are great for experimenting with ideas and new themes to wow your guests. Regardless of which route you choose to take, you can bring the sexy heat from Latin cultures into your wedding through simple décor and venue choices. Be sure to take a look at Knowles Hospitality's venues to see beautiful event spaces you hold your Latin-inspired wedding.