Tips for Throwing a Winter Wedding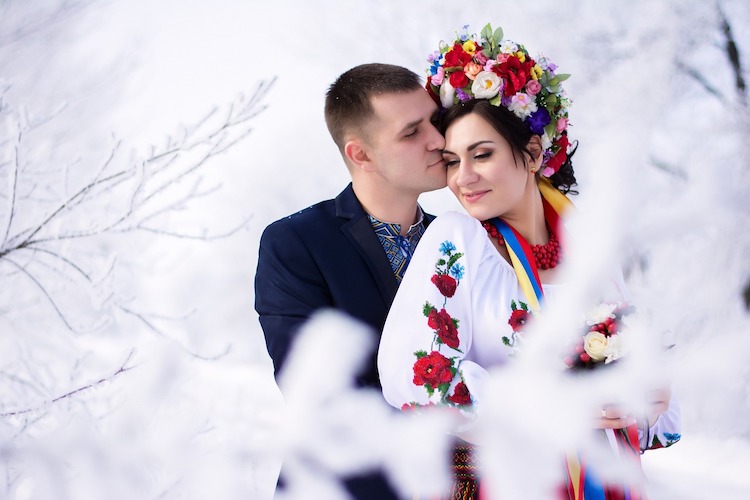 Winter weddings invoke joy for a myriad of reasons – beautiful snowy weather, winter wonderland decor, themed cocktails, a cozy ambiance, and classy long-sleeved gowns. Booking a wedding in the off-season will also help couples save some money. Winter weddings allow newly-engaged to express their creativity and give guests a standout experience unique to most spring and summer weddings. Knowles experts know how to throw a beautiful winter wedding; here are our best winter wedding planning tips for you to enjoy!
Choosing a Venue
Timing is everything, especially for an outdoor wedding. The sun will set earlier but often with a beautiful cotton candy-colored sky that is excellent for photos. Afterward, you can enjoy a wonderfully starry (and with some luck snowy) reception to celebrate your nuptials. Engaged couples will find visiting the wedding venue ahead of time quite helpful. Doing so allows the couple to get a first-hand experience of the lighting and overall environment.
Winter Themed Decorations
Winter weddings allow you to go crazy with the ambiance. In an already romantic atmosphere, you can accentuate the aesthetic with candles, blankets, fairy lights, sparklers, lanterns, outdoor heaters, holiday-themed decorations, and so much more. Seasonal bouquets including brunia berries, pinecones, sparkling silver balls, and roses all complement one another to provide an attractive wintery appeal.
Keep Warm with Stylish and Functional Accessories
Couples often underestimate the effect of the frigid temperature. You may think you can rock that elegant (thin) silk sleeve in freezing temperatures. But after about a half-hour or so, you will wish you had that beautiful velvet cape to drape over your shoulders. Part of the fun of a winter wedding is incorporating accessories such as hats, booties, scarves, fur coats. and capes for you and your wedding party. Additionally, hand warmers will make great wedding favors for guests to keep them cozy all winter long.
Hot Drinks and Foods
The temperature shouldn't change the drink bar too much, but adding warm seasonal beverages heighten the coziness. Hot chocolate, warm cider, tea, and possible spiked eggnog allow guests unique additions to a regular wedding bar. Winter wedding-friendly dishes include cheese fondue, hot noodle soups, creamy chowders, hearty stews, delectable chicken roasts, mashed potatoes, or other warm comfort foods.
Book a Venue with an Effective Escape from the Cold
While an outdoor winter wedding produces some seriously magical vibes, it is best to have an indoor reception or an option for guests to seek relief from the cold and snow. Try to stick to one venue location for both the wedding and reception so guests do not have to travel in inclement weather.
Achieve a Winter Wonderland Wedding with Knowles Hospitality
At Knowles Hospitality, we have the knowledge and expertise to bring your winter fairy-tale wedding to life. Whether you seek an elegant holiday-themed wedding or want to brave the cold for a picturesque snowy event, Knowles Hospitality has a 100% customized solution for you.
Contact us today by dialing (973) 731-2360! Make sure to also subscribe to our blog for tons of professional wedding tips and advice!