Wedding Trends: Tanning Before Your Wedding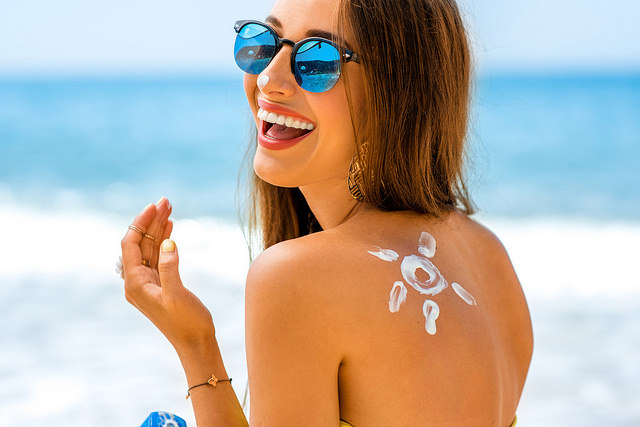 The perfect bridal glow can complement any blushing bride on her big day. Nonetheless, if you are getting married in the near future, you can avoid appearing washed out or having the color of your skin color blend into your wedding dress, by darkening your complexion through indoor tanning, spray tanning, and self-tanners. The Manor offers you the latest beauty trends and tips to achieve a healthy golden by tanning before your wedding.

Scheduling Tanning Sessions Before Your Wedding
While tanning beds remain a popular method for achieving a radiant glow, this indoor tanning option is tremendously harmful to your skin and, ultimately your health. According to the American Academy of Dermatology, people using indoor tanning beds before age 35 drastically increase their risk of contracting Melanoma, a deadly skin cancer, by nearly 59%. Furthermore, the risk of Melanoma increases with each tanning session. If you do decide to use a tanning bed, proceed with caution. It is crucial to know your skin type, and the time it takes to burn. For example, fair-skinned brides can burn in as little as 5 minutes. If you are unsure of your skin type, consult a tanning salon professional or dermatologist.
Before hopping into the tanning booth it is important to shower and exfoliate your skin before each appointment. Doing so, removes the top layer of skin, thereby allowing an even tan. Also, you will see better results from using tanning lotions both before and after treatment. Applying these products helps to protect your skin from the tanning booth's UV rays and maintains your desired level of tan. In like manner, SPF Chap Stick will help protect your lips from dryness and irritation.
Most Brides schedule tanning sessions approximately 6-8 weeks leading up to the week of their wedding; this allows you to build a base tan. Typically, the longer amount of time you tan, the more natural your skin color will appear. Thus brides should plan their sessions according to your wedding planning countdown.
Applying A Spray Tan Prior To Your Wedding Day
Many stigmatize spray tans with leaving streaks or blotchy orange hue. Contrary to what some may believe, a golden glow is easy to achieve and a safer alternative to UV exposure from tanning beds. To ensure an even tone, opt to have a professional apply the tanner. Afterwards, avoid getting wet (showering, doing the dishes, etc.) for the first few hours following a spray tan to avoid discoloration. In addition, using a tan extender will preserve the color of the tan. To help make your glow last, you should drink plenty of water throughout this process, as proper hydration allows the skin gain elasticity and hold color longer. Despite what some trusting brides may think, it is best practice to not spray tan for the first time the night before your wedding. Beauty experts explain that it will take a few attempts to achieve your desired spray tan pigment. Thus, many brides begin spray tan sessions about 6 weeks before their wedding. Finally, do not be discouraged; it takes 24-48 hours before your color will fully develop.
Expert Tips for Self-Tanner
Self-tanning is a convenient and inexpensive way to tan. Brides don't even have to leave the house for this tanning option. Begin by selecting a formula that is one or two shades lighter than your base skin tone. This allows you to achieve a more natural looking tan before building up to a darker color. Use a mitt or glove when applying the tanner to avoid tell tale signs of fake tanner such as tan palms or discoloration between fingers. Begin applying tanner from the feet and work up the rest of the body; this will prevent any strange marks and creases that can come from the application process. The name self-tanner doesn't mean you have to do it yourself. Why not have a bridesmaid or friend offer a second set of eyes and help apply the difficult spots such as your back or neck?
Achieving The Perfect Wedding Day Glow
Before receiving a professional spray tan or applying self-tanner, remember who will be waiting at the end of the aisle. Consider the complexion of your groom-to-be and be mindful not to create much contrast with your tan. Also, be sure to have your spray tan already applied when you go for your makeup trial so your skin tone will resemble the color it will be on the big day. To plan your dream wedding contact a top New Jersey wedding venue near you today.